American Horror Story Is Bringing The Witches Back In Season 8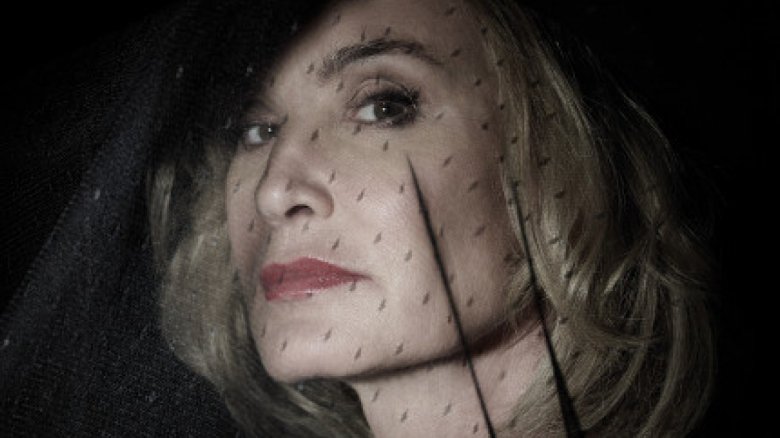 FX
American Horror Story is heading back to the coven with its eighth season, apparently titled Witches Rule.
Show co-creator Ryan Murphy shared the news in a post on his Twitter account, revealing that the long-teased crossover story between the series' first and third seasons is now set to go down imminently. Surprise!
Just days before the announcement, Murphy teased the eighth season as being "a very high concept". But rather than going to outer space a la Jason X (well, uh, probably), the series is instead delving back into its past. 
"We're sort of getting back to Asylum and Coven," Murphy said during an Emmy "For Your Consideration" panel appearance on April 6. "It's that tone. That's the tone of it."
Murphy also announced on that panel that the season will be set "18 months from today", and is set to feature the returns of Sarah Paulson, Evan Peters, Kathy Bates, Billy Eichner, Cheyenne Jackson, Adina Porter and Leslie Grossman. According to Murphy, Paulson, Peters and Bates will take on the lead roles in the season.
The eighth season of AHS was previously rumored to be subtitled Radioactive, which Murphy previously said was information "based on a fact". Since that title was discovered thanks to a trademark registered by Fox, it's possible that could be the title for an upcoming season in this neverending carousel of terror. It's also possible that the eighth season will see our favorite characters from seasons one and three just getting nuked to death and back. This is American Horror Story, dude — anything is possible.
While all of this is cool and whatnot, what we're really waiting for is a crossover between the Murphy-created miniseries American Horror Story and American Crime Story. Doesn't that sound more fun to you? We want to see David Schwimmer's Robert Kardashian come back as a juice-fueled zombie, or John Travolta and his 90s wig fight Lucifer himself with a shotgun. Don't you dare tell us that's too hot for TV. That's the kind of thing humanity learned how to do art for.
Filming for American Horror Story: Witches Rule is set to kick off this month.