Wonder Woman 1984 Casts Insecure Actress Natasha Rothwell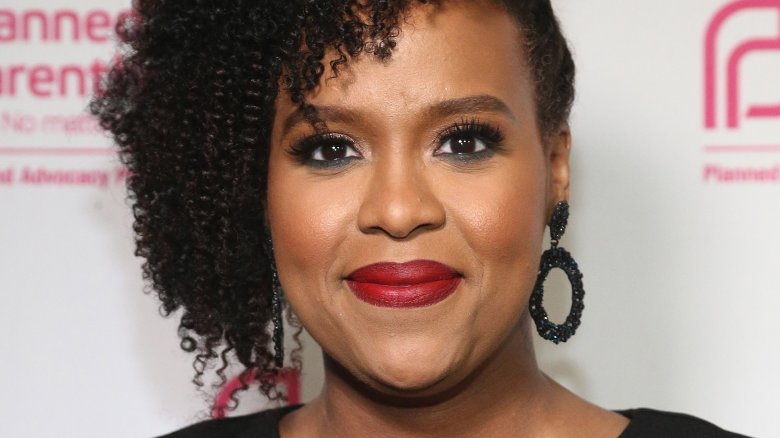 Getty Images
The cast of Wonder Woman 1984 has grown by one. 
As announced by The Hollywood Reporter, Natasha Rothwell has officially boarded the Patty Jenkins-directed sequel, which stars Gal Gadot as the title hero and sees Chris Pine — miraculously, inexplicably — return to reprise his role as the thought-to-be-dead pilot and spy Steve Trevor. 
We don't yet know who Rothwell, best known for her role as Kelli on HBO's Insecure, will portray in Wonder Woman 1984, but response to her casting has been incredible. On Twitter, fans have congratulated the actress on landing the Wonder Woman sequel gig, with one stating that her involvement has now made the thought of the film even better.  
There hasn't been much speculation about Rothwell's mystery character, but for our part, we have an inkling she'll take on a role similar to Lucy Davis' Etta Candy from the first Wonder Woman: a lovable lady who befriends Gadot's Diana Prince and ends up stealing the hearts of viewers all over the world. 
She could go toe-to-toe with Kristen Wiig's Barbara Ann Minerva iteration of Cheetah, who, in the comics, Minerva is a wealthy British archaeologist who takes part in a ritual during an African expedition that gives her supernatural powers but traps her in a half-human, half-feline existence. On the flip side, it's entirely possible Rothwell's character will team up with Cheetah and work as the antagonist's new sidekick. 
Whomever she actually ends up playing, Rothwell will definitely rock some serious '80s threads (shoulder pads, leg warmers, parachute pants, the whole lot), given that the sequel takes place in the decade of sky-high hair, Madonna, and shopping malls.
Wonder Woman 1984 is set for release on November 1, 2019.