The Fast X Role That Almost Went To Keanu Reeves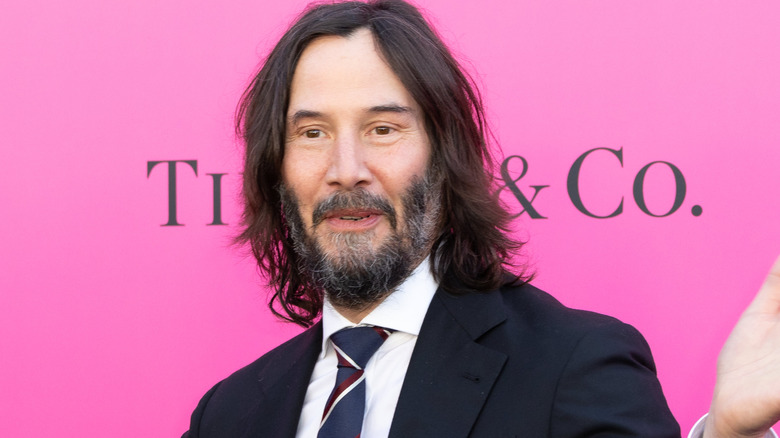 Elyse Jankowski/Getty Images
One of the most impressive accomplishments of the "Fast & Furious" franchise is how it's managed to get some serious acting talent to appear on-screen despite the very unserious nature of the films. The most recent entry alone has numerous Oscar winners among the cast, including Dame Helen Mirren, Brie Larson, Charlize Theron, and Rita Moreno. That's on top of casting rising talent in Jason Momoa and Daniela Melchior. However, if things had worked out differently, another major star could have been on the roster. 
Alan Ritchson, who stars as scene-stealer Aimes in "Fast X," revealed to Entertainment Weekly that Keanu Reeves was initially courted to play his part. Reeves is no stranger to action-adventure films, being the star of multiple franchises like "The Matrix" and "John Wick." Ritchson admitted it was tough to try to fill those shoes, "I was working on a movie with Hilary Swank up in Winnipeg in the freezing cold, and I got a call that things had shifted in the plans with Keanu Reeves, which is I think who was originally intended to play my part. Tough act to follow." Reeves may not be joining the "Fast" family just yet, but it was a great opportunity for Ritchson, who faced other obstacles to actually film his role. 
Alan Ritchson contended with 'timing issues' to film for Fast X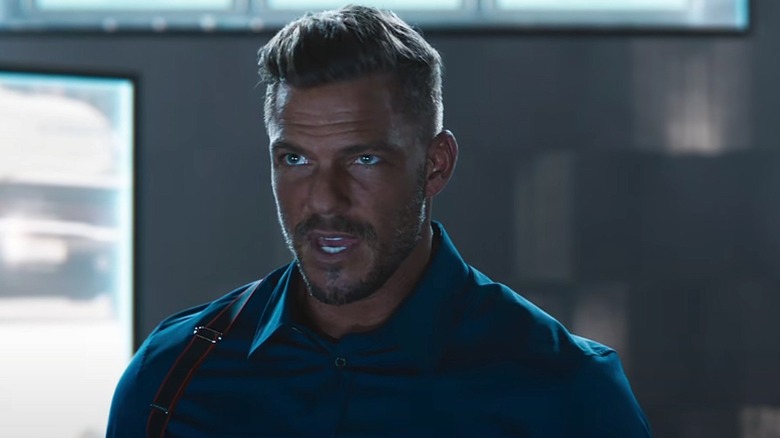 Universal Pictures
Alan Ritchson is no stranger to action-packed roles, as he's previously appeared in "Titans" and "Reacher." However, showing up in the "Fast & Furious" franchise was a significant opportunity, and it was one that was fraught with peril, as he went on to tell Entertainment Weekly about all of the obstacles that came up to shoot his part. 
He stated there were "timing issues" that could've necessitated another recasting of Aimes. He went on to mention, "Basically the deal was if there's no problems, we don't shut down for COVID or weather, this should work, and about two weeks later, we got news that we were going to get hit with the biggest blizzard in Winnipeg's history." The production had to shut down temporarily, and while Ritchson's "Fast" journey could've ended before it began, the production team was able to move things around so that he could be in the movie. 
However, that wasn't the end of Ritchson's turmoil, as he recounted a phone call from "Fast X" producer Jeff Kirschenbaum. He elaborated, "I was like, 'Oh, God. Whatever you've got to say, just say it. I can take it. I'm a big boy.' He goes, 'You're not going to be working with [director] Justin [Lin] on this.' I was like, 'Okay ... am I still in the movie?'" Kirschenbaum then clarified that Justin Lin was the one who stepped away from the movie, but Ritchson would still be in it. After that confusing back-and-forth, everything was good, and Ritchson is now a proud member of the "Fast" family. 
It wasn't the first time Keanu Reeves was eyed for the Fast franchise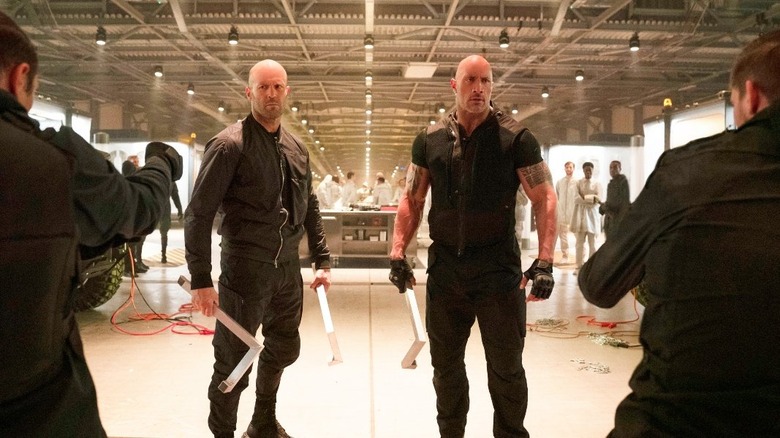 Universal Pictures
Keanu Reeves certainly isn't short on work. He's clearly an in-demand actor, which means there are plenty of stories of potential projects he could've joined but didn't for whatever reason. For example, he could've been part of the Marvel Cinematic Universe in "Captain Marvel" when he was offered the part of Yon-Rogg, which ultimately went to Jude Law. He turned that down so that he could film "John Wick: Chapter 3 — Parabellum." And he could've had a very different role in the "Fast & Furious" franchise had another opportunity worked out earlier. 
In an interview with The Hollywood Reporter, "Fast & Furious Presents: Hobbs & Shaw" director David Leitch revealed that there were talks early on for Reeves to play the part of the Eteon director, who's nameless and faceless in the film. However, as production went on, all parties involved agreed that it just wasn't a good fit any longer, so Reeves passed. 
Still, there will be opportunities in the future for Reeves to join the "Fast" franchise if he wants. "Fast X" kicked off a concluding trilogy for the mainstay franchise, and it's been confirmed that some spin-offs are in the works, including one that will be female-led. It's safe to say that if Reeves really wants to be part of the "Fast" family, any director would jump at the chance to get him involved.