A Fast Saga Newcomer Steals The Show In Fast X (And Its Not Jason Momoa)
Contains spoilers for "Fast X"
As more and more "Fast and Furious" fans rush to movie theaters to experience "Fast X," a lot is going to be said about Jason Momoa's head-turning performance as the franchise's most dangerous villain yet, Dante Reyes. Righteously so, he has been hailed as delightfully deranged and gleefully committed, disrupting the usual trend of brooding foes with a turn so earnestly flamboyant that it borders on genius. And yet, he's not the only "Fast" newcomer who deserves praise for what they bring to the franchise during its alleged final moments.
No, we're not talking about Pete Davidson or Daniela Melchior either — although they're both a treat to watch in their own rights. The true star-making performance of "Fast X" ultimately winds up being none other than Alan Ritchson, who plays the film's secret villain Agent Aimes. In his first scene on screen, Ritchson is tasked with going toe-to-toe with Oscar-winning actor and billion-dollar blockbuster superstar Brie Larson. Not only that, but he delivers a fourth-wall-breaking monologue that could've easily come across as weak lampshading, but is delivered with such charm and conviction that it perfectly tees up the rest of the film's ridiculous antics.
Ritchson only gets better from there as he slips into the franchise's style like a tailored suit. It's exciting to see him shine in a role like this after proving himself as a bonafide action hero on the small screen.
Alan Ritchson could be Hollywood's next great action star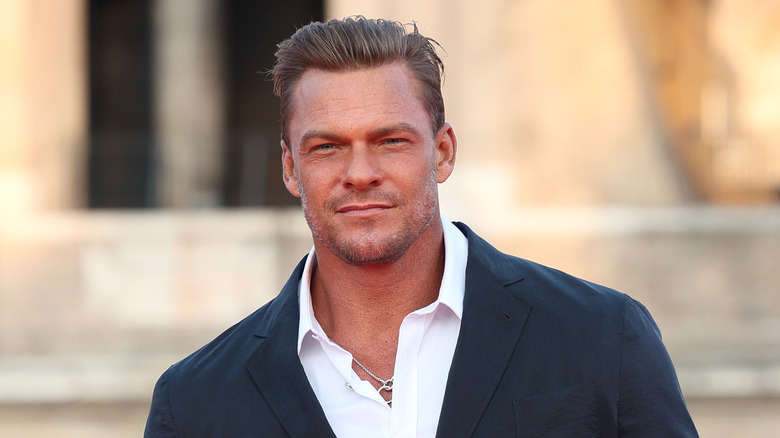 Ernesto S. Ruscio/Getty Images
Though Ritchson gave memorable performances in 2013's "The Hunger Games: Catching Fire" and 2014's "Teenage Mutant Ninja Turtles" reboot, fans really began to take notice when he joined the cast of the DC Universe (and later HBO Max) series "Titans." From 2018 to 2021, he played the superhero Hawk. Less than a year after his departure from the series, he began leading a show of his own on Amazon Prime, playing the title character in the well-received drama "Reacher."
Aside from being the perfect straight man to Mamoa's darkly comic criminal mastermind, Ritchson proves in "Fast X" that he's ready to take on major action roles in the near future. In each and every performance he gives, Ritchson is consistently entertaining, and if given the right role — say, in James Gunn's new DC universe — the actor could easily lead a story of his own. After his performance in "Fast X," it's hard not to imagine Hollywood taking advantage of Ritchson's slick charisma and charm. 
Joining the Fast and Furious franchise was a dream come true for Alan Ritchson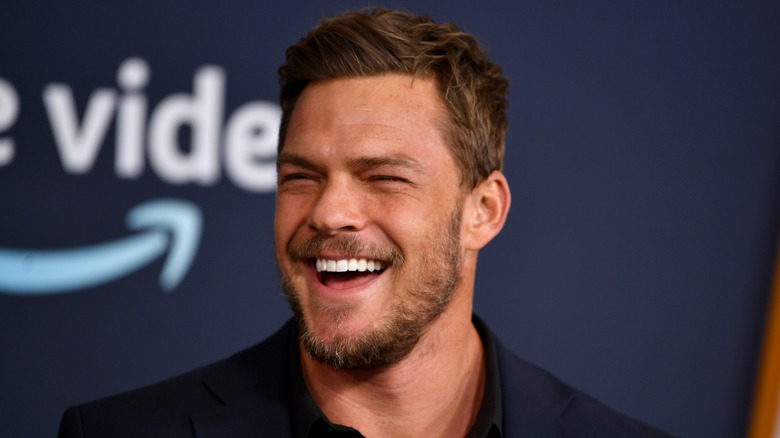 Denise Truscello/Getty Images
For Alan Ritchson, joining the ever-expanding "Fast and Furious" franchise was nothing short of a dream come true. "This was one of the easiest decisions of my career to be a part of something that's... been a part of my life since I was a senior in high school," Ritchson said in an interview for "Fast X" (via Critqal). "I grew up watching Vin [Diesel] and the gang... to have the opportunity be a part of it somehow, it's a dream come true." What Ritchson probably didn't expect was that his character would play a key part in the Fast Fam's downfall. 
Seeing how the latest entry in Vin Diesel's magnum opus ends on a giant cliffhanger, it's all but likely that the "Fast X" trilogy will continue to expand upon Aimes. Seeing how unhinged Jason Momoa's villain is, audiences can expect tons of conflict between Dante and Aimes. Hopefully, the Louis Leterrier-directed sequel gives Ritchson a more central role now that the true intentions of Agent Aimes have been revealed. Or, perhaps, the character could have a change of heart? The possibilities are endless for Ritchson's complex character. If the actor keeps stealing scenes the way he does in his "Fast" debut, he may become an even bigger part of this universe — for however many more years it'll go on for.