David Leitch In Talks To Direct Enter The Dragon Remake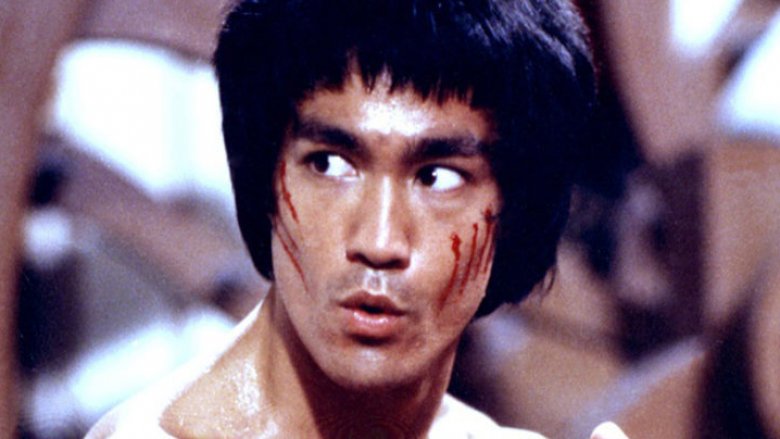 One of the greatest martial arts movies of all time is set to get the reboot treatment from John Wick and Deadpool 2 architect David Leitch.
According to a report by Deadline, Leitch is in talks to direct a new version of Enter the Dragon, the final movie from legendary martial artist Bruce Lee. The news comes just days after the 45th anniversary of Lee's death.
The story of Enter the Dragon follows Lee, a martial artist who enters a high-profile martial arts tournament on behalf of a British intelligence agency to collect intel on a dangerous crime lord named Han. The stakes of the tournament, taking place on a private island, become more personal once Lee realizes Han's people are responsible for his sister's death. This revealed, Lee decides to go beyond getting intel, and instead get revenge on Han and his minions.
An actor, stuntman, and stunt coordinator for more than 20 years, Leitch is a filmmaker who would seem to be uniquely capable of tackling the venerable source material of Enter the Dragon. For the property's rights-holder Warner Bros., he probably seems like their best hope yet at creating a respectable remake — a challenging prospect, considering the original's well-earned all-time-classic status. (One wonders if Leitch's John Wick colleague Chad Stahelski is facing some similar challenges when it comes to his own remake of Highlander.)
In between making John Wick and Deadpool 2, Leitch also directed the Charlize Theron-led comic book adaptation Atomic Blonde. Post-Deadpool 2, he's set to direct the Dwayne Johnson and Jason Statham-starring Fast and Furious spinoff Hobbs and Shaw for release in 2019. 
Following that, he's also developing a big-screen version of The Division, based on the Tom Clancy-branded multiplayer shooter video game of the same name. Set to star Jake Gyllenhaal and Jessica Chastain, that movie isn't expected to start pre-production until 2019. So if Leitch really does end up developing his own version of Enter the Dragon, it looks like there still might be a year or more to wait until he starts.
Leitch isn't the first filmmaker to step up and attempt an Enter the Dragon remake, with both Spike Lee and Brett Ratner having previously made efforts to get the movie off the ground. It remains to be seen if he'll stick with it and succeed — as of now, there is no cast, script, or expected release date for the movie.