Stephen King's From A Buick 8 Being Adapted For Film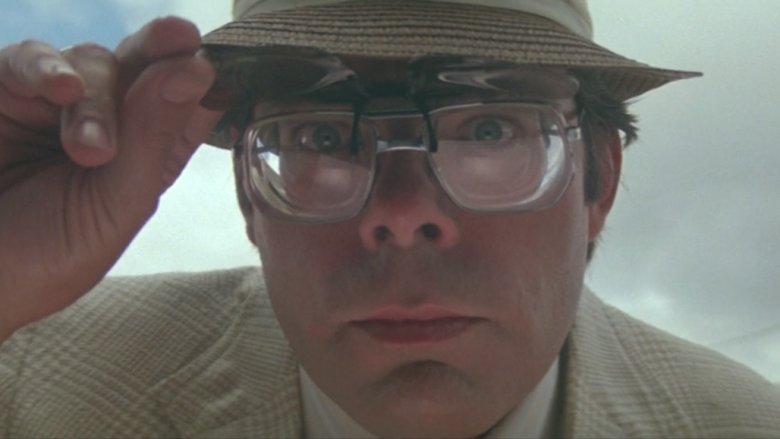 From a Buick 8, one of the weirder novels from little-known horror author Stephen King, will officially be adapted for a movie.
According to a Deadline writeup, rights to the 2002 story have been purchased by Hyde Park Entertainment, who have tapped William Brent Bell to direct and write a movie version of the story.
The novel is one of multiple Stephen King stories to focus at least in part on haunted cars, making this announcement extremely exciting news to a vanishingly small subset of horror fans. The first story that King wrote in this most unusual subgenre, Christine, was also made into a movie in 1983.
From a Buick 8 focuses on an abandoned 1954 Buick Roadmaster that's been left in police custody in the town of Statler, Pennsylvania for decades. When supernatural phenomena begin to occur with increasing frequency throughout the town and its environs, investigators determine that the car they've kept in custody for so long is more than just a car under the hood. Instead — surprisingly enough — it's a portal to another dimension.
The story, like many stories by the shared universe-minded author, has significant ties to King's sprawling Dark Tower series, and will almost certainly have nothing to do with that broader meta-narrative when it makes its way to the screen.
Prior to taking on the Buick 8 job, writer-director Bell directed horror films The Boy, The Devil Inside, and Stay Alive. Before Bell, the story was considered for adaptation by Night of the Living Dead director George Romero in 2005, and The Texas Chain Saw Massacre director Tobe Hooper in 2007.
From a Buick 8 joins a near-unlimited number of Stephen King properties in some phase of development for movies or television. At last count, the ever-evolving slate includes remakes of previously-adapted material like Pet Sematary or The Tommyknockers, never-before-adapted projects like The Long Walk or The Boogeyman, and pastiche projects that take elements from the author's entire oeuvre like Hulu's Castle Rock.
No release date or cast has yet been announced for From a Buick 8.