Vanderpump Rules Season 11: Producers Are Taking A Break After Scandoval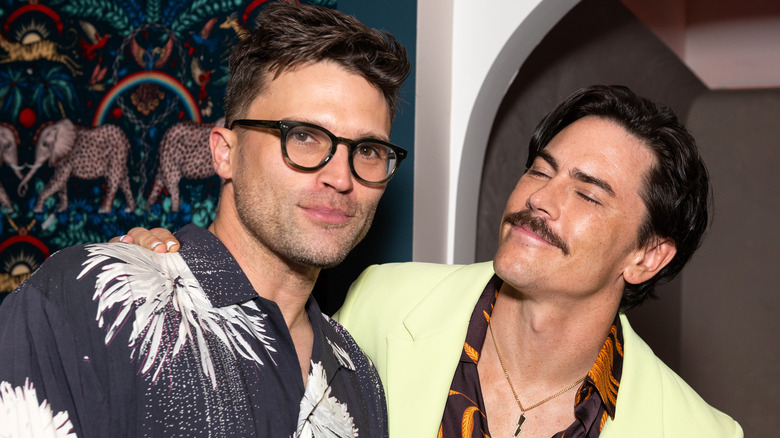 Amanda Edwards/Getty Images
The producers of "Vanderpump Rules" are taking a vander-pause before they pick cameras back up. (Sorry.)
Ahead of the reunion, which is set to air across three weeks, executive produer Alex Baskin told Variety that production is "taking a minute" before they start shooting on a potential — but highly likely — eleventh season of the Bravo reality show. This isn't simply because of the stresses caused by the scandal now known as "Scandoval," which centers around the affair between Tom Sandoval and Rachel "Raquel" Leviss, which they carried on both under the nose and behind the back of Sandoval's life and business partner Ariana Madix. It's because new information still hasn't come to light... and it might affect how other cast members feel about returning.
According to Baskin, the reunions — which serve as a bizarre, loud therapy session for cast members to air their grievances after a given season ends — include something new this year... one-on-one interviews with Madix, Sandoval, and Leviss. What does this mean, exactly? "The reunion is not just a recap of what you know, and it's not just an intense version of the emotions," he told Variety. "There is new information."
"I'm not saying this as a mere tease," he continued. "This is true. I will put it this way: There are revelations, and they are revelations that not all of them know now. So we need a little space. I had thought that we needed cameras on them right away. And I now think we need a minute."
What else did Alec Baskin reveal to Variety?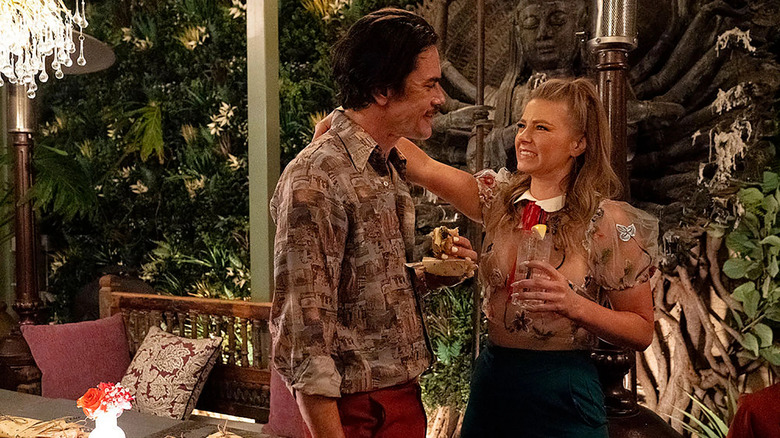 Bravo
Something that's caused wild speculation amongst fans is whether or not Bravo re-cut episodes once news broke about Scandoval in March of 2023, considering that only half of the season had aired at that point. Baskin, incredibly, claims that while there were some suspicions floating around, nobody knew for sure... and episodes weren't altered. "It obviously was something that was discussed," Baskin said. "But we didn't take it that seriously, because it just seemed so farfetched and so devious. And so, I'm an idiot! I was completely dismissive of it." As for the footage we've seen, Baskin says, "Everything that we knew was on the show when we knew it." Variety even notes that this, incredibly, includes a scene where producers point blank ask Sandoval if he's ever been involved with Leviss, and he stumbles out a relatively non-committal answer — which was filmed on February 15, about two weeks before Madix saw intimate videos on Sandoval's phone involving Leviss.
"It's like, try watching 'The Sixth Sense' again," Baskin said.. "It seems really obvious after the fact — not because we edited it, but because you know."
As for that pause, Baskin also confirmed that, due to whatever might come out during the reunion, contracts haven't been confirmed yet: "I think everyone's wrapping their heads around what that might mean. No one's saying no, I'll say that — but I think it's hard for anybody to say yes right now, because they feel like they haven't gotten any reprieve."
What could there be left to reveal about Scandoval?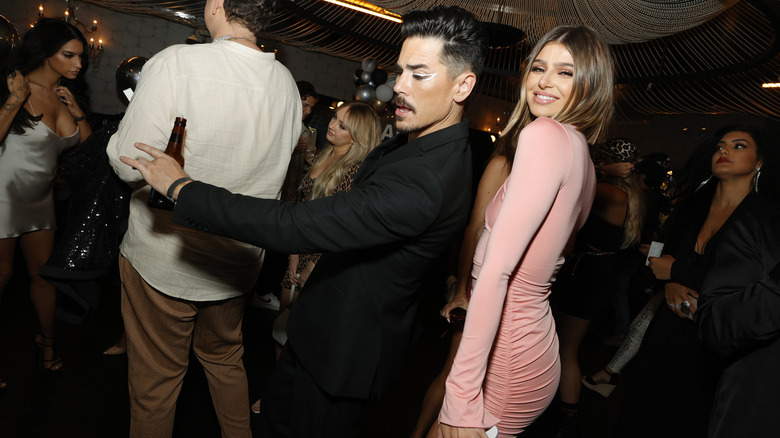 Amy Sussman/Getty Images
If you're a long-time "Vanderpump Rules" fan, it can feel borderline impossible that the reunion could provide information so shocking and so troubling to current cast members that they would elect not to return. Yes, cast members have cheated on each other before in a wide variety of combinations; people who used to be best friends now hate each other; former nemeses like Lala Kent and Katie Maloney are now fierce allies. That said, because Sandoval and Madix seemed like a stable couple — and spent nine years dating and living together on the show — and because Madix and Leviss were close friends before the news broke, Scandoval was a bigger deal than most.
Amidst seemingly far-fetched pregnancy theories, there's one possible and perhaps more plausible reveal about the affair between Leviss and Sandoval that might inspire a fresh wave of anger. Some viewers have pitched the idea that, despite the refrain that Leviss and Sandoval were together for seven months before being found out, they were together for way longer — and it potentially overlapped with Leviss' now-broken engagement to DJ James Kennedy. In the wake of Scandoval, it now feels really suspicious that Sandoval shelled out tens of thousands of dollars to help Kennedy propose to Leviss during a fake music festival titled "Rachella..." and it lends some credence to the idea that the two have been carrying on for a very long time.
How did Season 10 end, and what do we know about the reunions?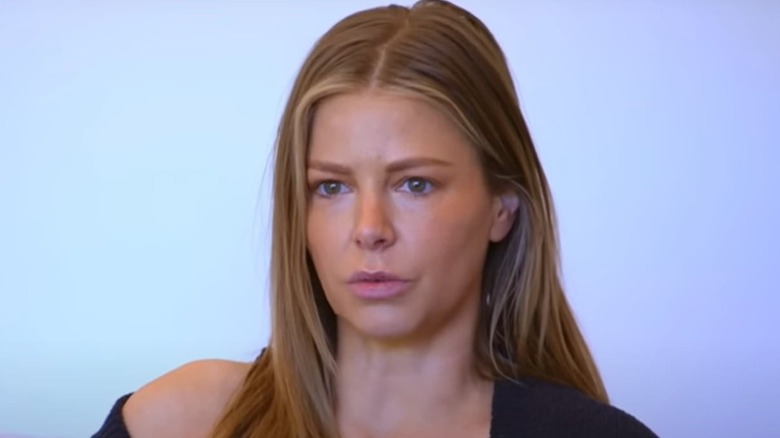 Bravo/YouTube
Originally, Season 10 of "Vanderpump Rules" was supposed to end with a drama-packed party that served double duty as a tasting for Something About Her (the sandwich shop in the works from Madix and Maloney) in the fourteenth episode of the season, appropriately titled "There's Something About Her." Then Scandoval happened, which led to one more episode when producers picked their cameras back up as soon as the news broke. That episode is called — you guessed it! — "#Scandoval."
Filmed in the immediate aftermath of Madix's discovery, the finale sees her as a quietly powerful scorned woman, facing off against her now-ex boyfriend as he wails and makes excuses about his affair with her friend. (They are pathetic and not worth listing here.) Emotions run high, whether Madix's friends are consoling her or Sandoval and Leviss appear on-screen together for the first time after acknowledging their affair, and apparently, it's nothing compared to the reunion.
The trailer for the three-part reunion promises the most explosive one in the show's history. As Baskin told Variety, "We covered everything else the best we could, but emotions ran as high as you would think, and I didn't know if we were going to be able to get through the entire day."
The reunion kicks off on May 24 on Bravo at 9 P.M. EST.