Vanderpump Rules: Lala Kent Harbored Scandoval Suspicions From The Very Start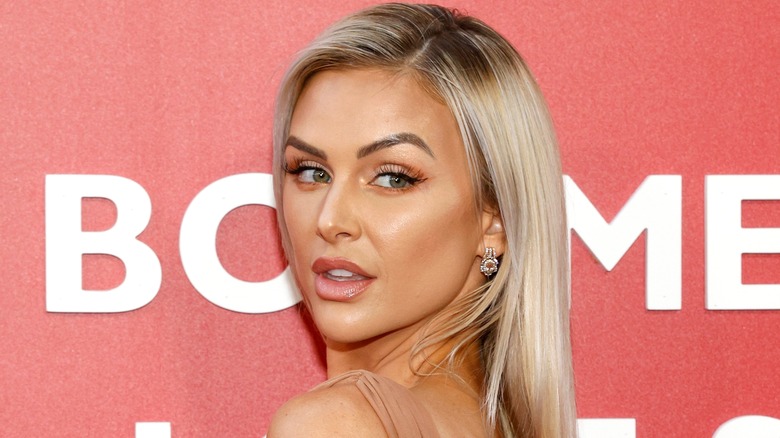 Ovidiu Hrubaru/Shutterstock
If "Vanderpump Rules" fans know anything about Lala Kent, it's that she loves to get to the bottom of shady behavior. A sharp-eyed gossip who rarely suffers fools — despite that basically every person on "Vanderpump Rules" is, when you boil it down, an enormous fool — Kent likes to get to the bottom of anything suspicious on the show, and she's rarely in need of material.
Now, in the wake of "Scandoval" — referring to Tom Sandoval and Rachel "Raquel" Leviss behind Ariana Madix's back — Kent has plenty to say, and a new feature in Rolling Stone chronicles her rise to fame on the reality series. Naturally, the conversation turns to Scandoval, and Kent does not mince words.
After denying that she's the show's "detective," saying that role belongs to former cast member Kristen Doute, Kent said, "for me, being in the situation I was in with my ex, once that mask fell, I feel like everyone's did. Everything in me was hypersensitive to things. And I have to say, at the very beginning, even producers were thinking I was crazy and laughing at what I was saying [regarding Scandoval] and asking me, 'What did you even see that makes you feel this way?' And I would go, 'You're gonna laugh: I haven't seen anything. It's just my gut.' And then, as time went on, there were little things where I was like, 'This just isn't normal' ... When you have a friendship like that, and then you add alcohol, lines are crossed.
Lala Kent always had a bad feeling about Sandoval and Leviss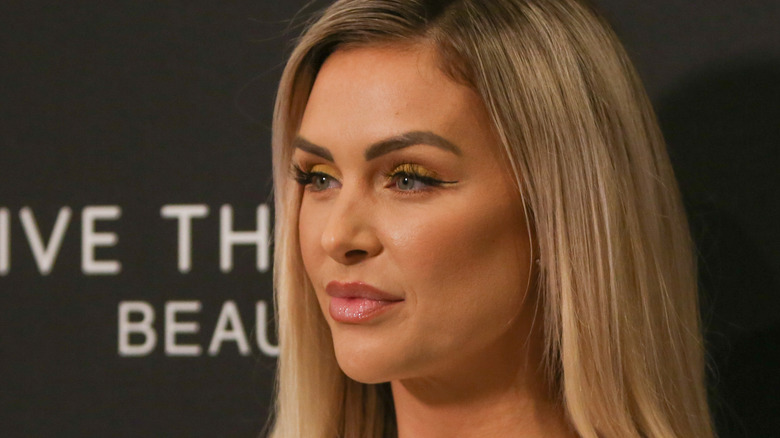 Paul Archuleta/Getty Images
Asked when she started feeling suspicious of Sandoval and Leviss, Kent elaborated on the timeline — and the fact that she thought Leviss was misdirecting people. Initially, it seemed as if Leviss was honing in on Tom Schwartz, Sandoval's best friend and business partner who also happens to be the recent ex-husband of fellow cast member Katie Maloney. Kent, for her part, never quite bought that. "
"This did not air, but I said at one point: 'We're focusing on the wrong Tom here,'" Kent revealed. "For me, it was watching him pay more attention to Raquel than his own girlfriend — and the levels he would go to to defend Raquel. There was a scene at Scheana [Shay]'s wedding that didn't make it where Sandoval pulled me aside to school me about how I treat Raquel when he wasn't even there with us. I told him, 'You will not suck me into this.' He loves to suck you into this hamster wheel and take you down a million avenues until you're f**king exhausted. I thought, 'People don't ride that hard for the opposite sex when they're not f**king that person.'"
Fans have definitely noticed that, throughout Season 10, Sandoval will go to enormous lengths to defend Leviss, even ignoring his now ex-girlfriend Madix in favor of his secret flame. In the episode that aired on May 10, which was originally scheduled as the season finale, Sandoval defends Leviss against several people... while Madix weeps nearby.
Lala Kent was the one to catch Tom Sandoval in a lie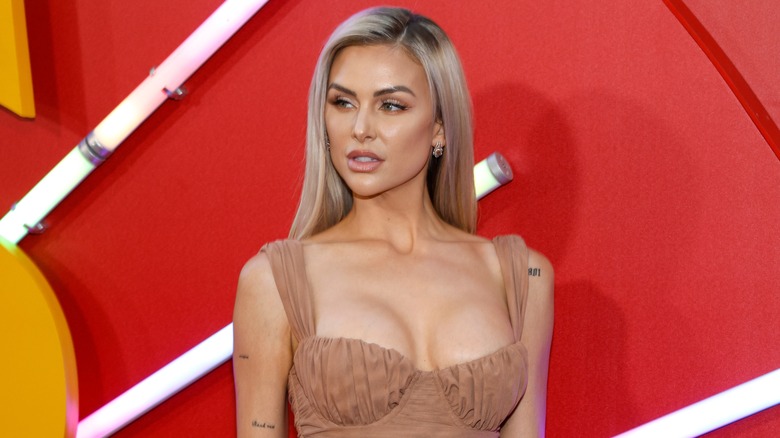 Ovidiu Hrubaru/Shutterstock
To cap it all off, Kent caught Sandoval in a clear lie, which she exposed to Madix on-camera during Season 10. Apparently, after Madix found out her grandmother passed away, she called Sandoval, who was at a party without her where Kent and other cast members were all present, and asked him to come home. Sandoval told Madix that his ride left while he was in the bathroom and he couldn't get home; Kent knew the truth, which is that Sandoval knew his ride was leaving and stayed at the party of his own free will. 
Asked about this, Kent elaborated. "It was so crazy. I experienced [his lying] in real time when I said, 'I was there when your ride left. I was standing right there. I watched you give him a hug.' That was the first time I'd seen Sandoval not have one thing to say. It was awesome. And then watching it? It was like, wow, this is so uncomfortable."
Kent was quick to follow up by delving into Sandoval's past — during his relationship with former cast member Kristen Doute, he frequently supported Madix over his then-girlfriend. "But then Sandoval went to be with Ariana when her dad died," Kent pointed out. "It's the pattern of behavior. He showed up for Ariana then when he had Kristen as a girlfriend."
According to Lala Kent, Scandoval has clearly divided the Vanderpump Rules cast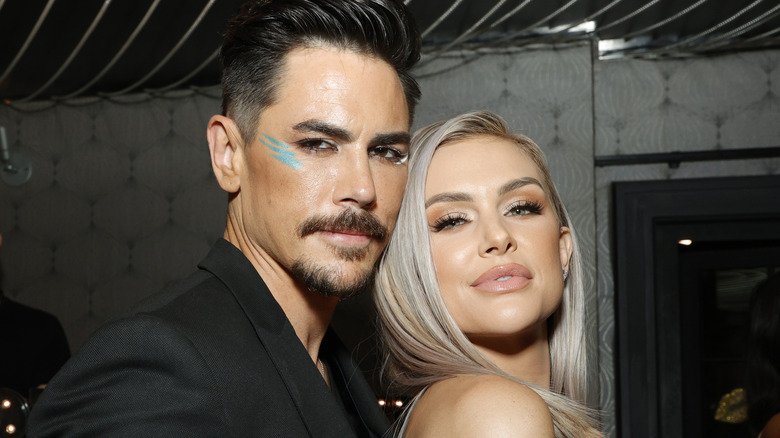 Amy Sussman/Getty Images
This seems obvious, but Kent also confirmed that, yes, Scandoval has created a schism within the friend group at the center of "Vanderpump Rules." After saying she clearly feels bad for Madix but that the scorned girlfriend is actually thriving in the wake of her breakup, Kent gloated just a little bit: "Even though it sounds bad, I'm going to say that I felt extremely vindicated. I've been on the outs with this group for a long time because I didn't like Sandoval, and it put me on the outs with Ariana because I didn't f**k with her man."
Fans know, beyond any shadow of a doubt, that Kent has never liked Leviss; the two have clashed for years, with Kent famously referring to Leviss as a "bambi-eyed b*tch" during one argument. "And I've never been able to stand Raquel," she also clarified. "So, my life has stayed the same, but now I have a group behind me. Basically, it's everybody and then Sandoval and Schwartz and Raquel are on their own island. I don't even know if they talk as much as they used to. Sandoval's so whiny. And the swooping of the hair while he's talking? Ugh. I'm so happy everyone can't stand him. Finally!"
The Season 10 finale airs on May 17, and the three-part reunion, where Kent and Leviss will go head-to-head once again, kicks off on May 24 — all on Bravo.