Netflix's Carmen Sandiego Film Lands Game Night Writer Mark Perez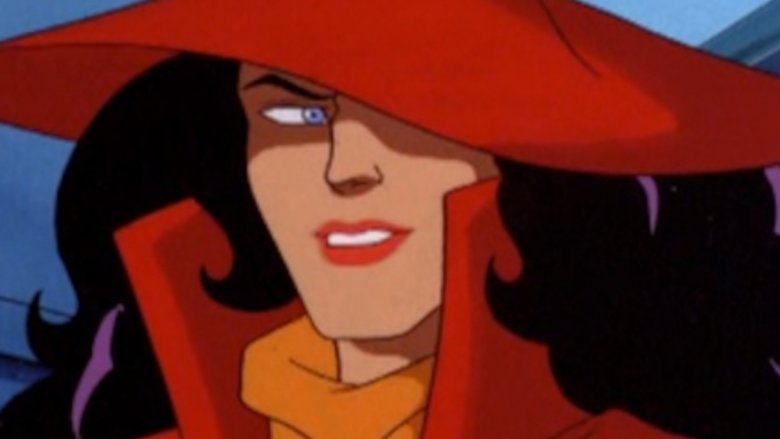 Now we know where in the world Netflix's Carmen Sandiego is. 
As Deadline has confirmed, the project is in the hands of Game Night scribe Mark Perez, who was just tapped as the film's screenwriter. 
While Carmen Sandiego doesn't yet have a director for Perez to bounce around ideas with, it does have a star Perez can take inspiration from: Gina Rodriguez, best known for her role in the CW comedy-drama series Jane the Virgin. Rodriguez will not only top-line the live-action Carmen Sandiego film that Perez dreams up, but she will also serve as an executive producer on the project and lend her voice to the title character in an animated television series expected to debut on Netflix in 2019.
Perez found immense success in Game Night, the Jason Bateman and Rachel McAdams-starrer that swung in out of left field to become one of this year's best comedy films. The pic, directed by Spider-Man: Homecoming writers John Francis Daley and Jonathan Goldstein, has pulled in $117.4 million to date — a sizable profit against its $37 million production budget. 
Carmen Sandiego will be far tamer than Game Night — no middle-of-the-road murders, B&E antics, or burglary and battery in sight — but that won't be a problem for Perez. He previously wrote the 2002 family comedy The Country Bears and worked on the story for the 2006 sports-comedy Herbie: Fully Loaded, which starred Lindsay Lohan and was housed at Walt Disney Pictures. 
Perez's ability to marry comedic elements with high-stakes action and genuine surprises, as evidenced in Game Night, is likely what attracted Netflix and pushed the company to offer him the Carmen Sandiego gig, but his experience in writing for younger audiences probably helped seal the deal. 
Netflix doesn't yet have a release date penciled in for Carmen Sandiego. We'll update you as soon as the streamer makes an announcement in that regard.