Gina Rodriguez To Play Carmen Sandiego In Live-Action Netflix Movie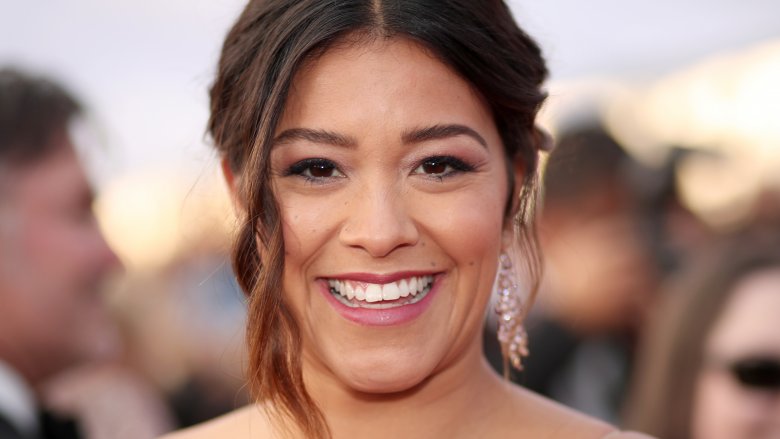 Getty Images
There's no need to keep wondering where in the world Carmen Sandiego is. She's on Jane the Virgin.
Netflix has landed the rights to a live-action movie based on the Carmen Sandiego media franchise, and Deadline reports that Jane the Virgin star Gina Rodriguez will play the title role. She's already slated to voice the character in an animated series coming to Netflix in 2019.
The movie will be a standalone adventure about the criminal mastermind and elusive nemesis of the ACME Detective Agency. There's no writer or director attached yet, but Rodriguez will also serve as a producer. 
A performer from the age of 7, she first broke through as Majo Tenorio in the critically acclaimed 2012 drama Filly Brown. Rodriguez also appeared on shows like The Bold and the Beautiful and The Mentalist before she landed the starring role on the CW dramedy Jane the Virgin, which premiered in 2014. She brought home a Golden Globe for the performance in 2015 and was also nominated the two following years. 
Rodriguez also appeared in the 2016 real-life disaster drama Deepwater Horizon, voiced a role in the animated Ferdinand and was in Alex Garland's recent sci-fi hit Annihilation. She'll also voice Kolka in the upcoming animated movie Small Foot.
As for Carmen Sandiego, there will be plenty going on with the franchise in the near future. Along with the animated series in the works for Netflix, Houghton Mifflin Harcourt will launch a new line of books about the character sometime in 2019.