Halloween Makes A Scare At SDCC With New Footage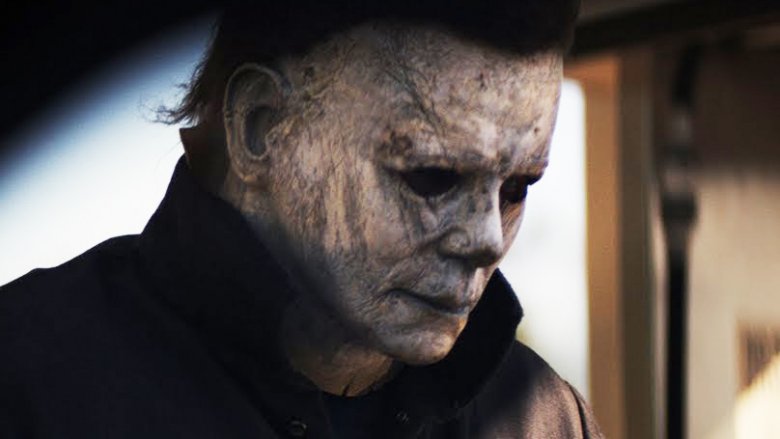 It was Halloween in July at San Diego Comic-Con on Friday, when director David Gordon Green's refreshed Halloween scared up attendees in Hall H. 
During Universal Pictures' film panel, Gordon Green and screenwriter Danny McBride unleashed never-before-seen footage from the upcoming horror movie reboot, which sees Jamie Lee Curtis reprise her role as Laurie Strode to face off against the masked murdered Michael Myers 40 years after their first bloody encounter. 
While the clip hasn't yet made its way online (Will it ever? Maybe! Will the uncertainty keep us from hoping it does? Absolutely not!), ScreenRant has the scoop on what exactly was shown. 
According to the outlet, the footage includes a sequence that takes place on Halloween night (duh!) and follows James Jude Courtney's Michael as he lurches through the streets of Haddonfield, Illinois, wandering into two separate houses. Almost everyone the crazed killer comes into contact with is made his victim: Michael apparently murders at random in Halloween, sparing only a few trick-or-treaters and "a baby who begins screaming shortly after Michael slaughters their mom."
Yeesh, and here we were thinking the original John Carpenter-directed Halloween was the definition of "horrifying." 
Off that dramatic scene, the clip rolled on to show a trailer that was essentially the same as the first one released for Halloween, barring a few "extended beats" and a moment in which Michael is seen "crashing through a window and grabbing Laurie."
Actress Curtis explained that the "randomness" of Michael's murder spree is precisely what makes him "so terrifying" — but don't expect Laurie to buckle under the pressure of trying to bring the killer to his well-deserved demise or get thrown off by his sporadic slayings. 
Curtis explained during the Halloween presentation that in the new film, Laurie "is saying, 'I am not my trauma'" (via The Hollywood Reporter). "She's been waiting 40 years to have this person who she knows is coming and to say, 'I am going to take back the legacy, I am going take back my narrative," the actress added. 
An unpredictable Michael and a bold, take-no-B.S. Laurie going head to head in a showdown to end all showdowns — in a movie that honors its OG predecessor and ignores all the unappetizing sequels that came after it? That's more than we could have ever hoped for in a Halloween reboot. Thank you, Gordon Green and McBride. Thank you. 
Halloween will arrive in theaters on October 19.