Gladiator 2: Barry Keoghan Is Out, But More Exciting Names Are Reportedly Circling The Sequel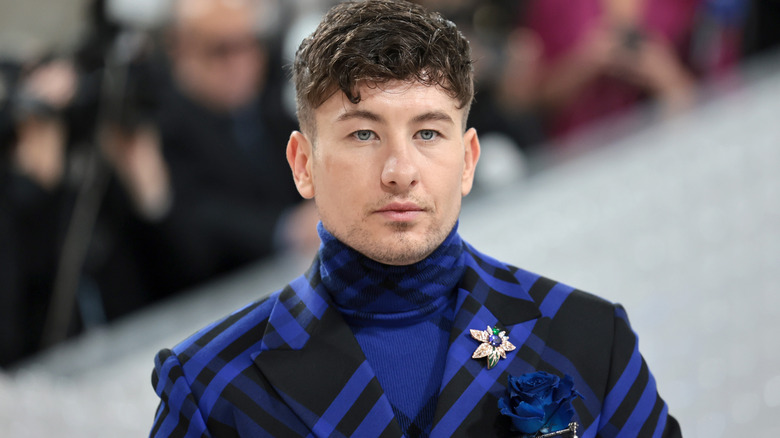 Jamie Mccarthy/Getty Images
Barry Keoghan has reportedly exited Ridley Scott's untitled "Gladiator" sequel, set to follow up on the 2000 film, Deadline reports. "The Banshees of Inisherin" star had been in talks to play Emperor Geta. Keoghan reportedly cited scheduling issues as a conflicting factor motivating his decision to break off negotiations.
While Keoghan's exit is undoubtedly a loss for the "Gladiator 2" production, many more exciting stars have come aboard the project in recent days. Newly attached to the project are "Moon Knight" star May Calamawy, Israeli television star Lior Raz, English Shakespeare performer Derek Jacobi, and English sketch comic Matt Lucas. The lead role of Lucius will be filled by "Aftersun" star Paul Mescal.
Other names are now circling the Emperor Geta role in light of Keoghan's exit. "The White Lotus" Season 1 breakout star Fred Hechinger is currently reported to be the top pick and is in talks to take the role.
The White Lotus's Fred Hechinger reportedly in talks to replace Keoghan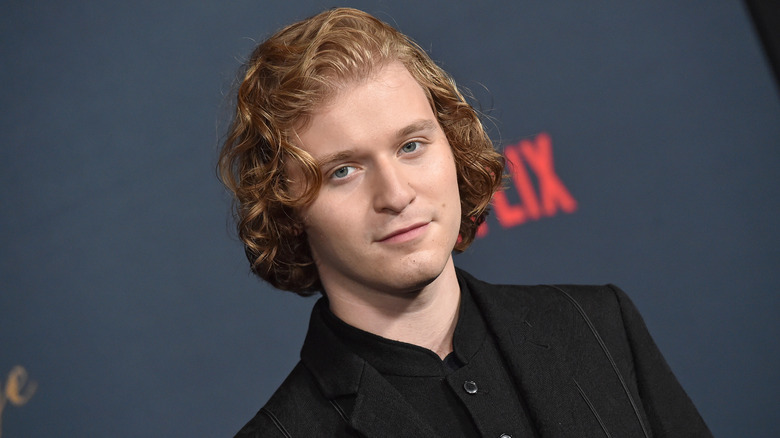 Axelle/bauer-griffin/Getty Images
With Barry Keoghan exiting the untitled "Gladiator" sequel, the top pick to replace him is reportedly Fred Hechinger, whose breakout role as the technologically addicted teenager Quinn Mossbacher on Season 1 of "The White Lotus" elevated his profile along with those of many of his co-stars from that series. Hechinger first broke in 2018 with a small role in the Bo Burnham directorial debut "Eighth Grade" before scoring a part in the 2020 Joe Wright picture "The Woman in the Window" alongside Amy Adams and Gary Oldman. Should he come aboard "Gladiator 2," it would likely mark his most visible outing to date.
Already, the cast of the "Gladiator" sequel looks stacked to the gills. With Ridley Scott once more in the director's chair, the cast includes Denzel Washington, "Stranger Things" star Joseph Quinn, "Gladiator" alum Connie Nielsen, and the zeitgeist-dominating Pedro Pascal. Deadline notes that Scott has been heavily auditioning actors for certain roles and making direct offers to some big-name stars. That process has led to a cast featuring both established performers and fresh faces.