Paul Mescal Appears Set To Enter The Colosseum In Ridley Scott's Gladiator 2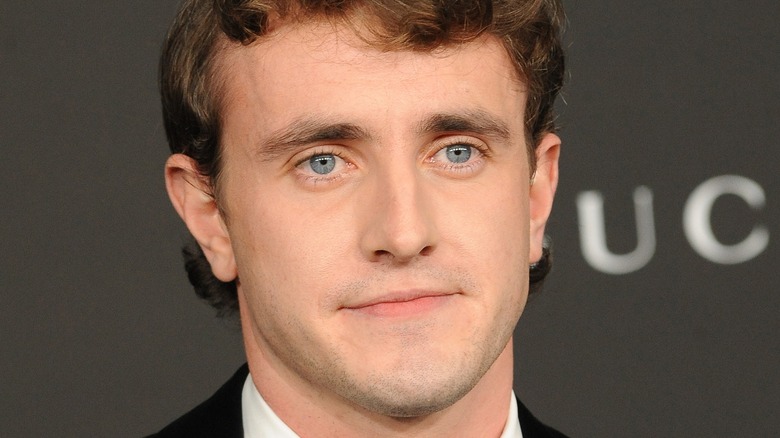 Tinseltown/Shutterstock
When it comes to the great modern cinematic epics, few are as beloved as the 2000 historical drama, "Gladiator." Not only did the big-budget picture bring itself five trophies home from the Oscars (via IMDb), but it also made nearly five times its estimated budget back in box office revenue, bringing in over $450 million in global sales (via Box Office Mojo). 
With that in mind, it's not a surprise that talks of a potential "Gladiator" sequel have been ruminated about behind the scenes pretty much since the original film was first released. Still, with a number of planned iterations for the follow-up and director Ridley Scott always working on something new, it has taken over two decades for the sequel to finally hit its stride properly. Either way, though, it looks like "Gladiator" fans have a reason to get excited, as Paul Mescal has been cast as the lead in the upcoming "Gladiator 2," where he will be taking on the role of Lucius.
Mescal will play Lucilla's son in the upcoming sequel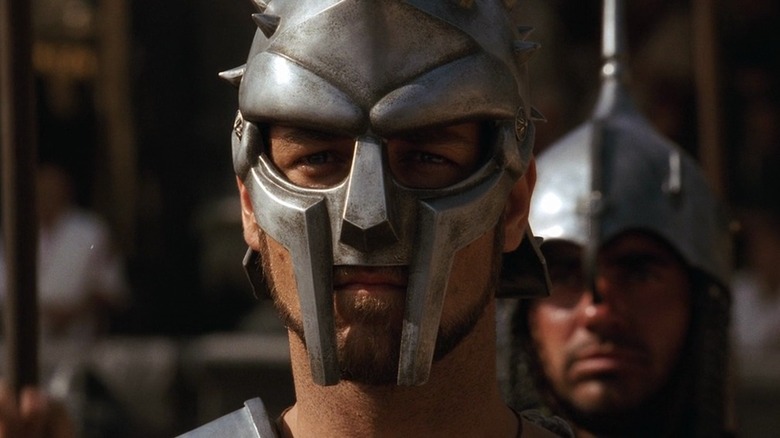 Universal Pictures
According to Deadline, Paul Mescal is set to see his star rise exponentially now that he's been cast as the lead in Ridley Scott's "Gladiator" sequel. With the original film having made actors like Russell Crowe, Joaquin Phoenix, and Djimon Hounsou into household names practically overnight, this role could open the door for Mescal to a similar fate.
Mescal will be playing Commodus' (Phoenix) nephew and Lucilla's (Connie Nielsen) son, Lucius, in "Gladiator 2." The role was played by Spencer Treat Clark in the original film, and it sounds like we're going to be seeing a much different Lucius from the sensitive, precocious child of the first film. The synopsis suggests that Lucius will have been inspired by Maximus' noble sacrifice from the first movie, which saved his and his mother's life.
While it's not clear what ends up propelling Lucius into the ring in the upcoming sequel, fans can rest assured that Mescal has the chops for the role. Following an Emmy nomination for his work in the Irish romantic drama, "Normal People," taking on the lead in such a large-scale action drama could see Mescal showing up in the Oscars race. Either way, audiences will have to wait and see if "Gladiator 2" lives up to the pomp and prestige of the original film.