VPR: Scheana Shay's Hilarious Reason For Not Being Able To Throw A Punch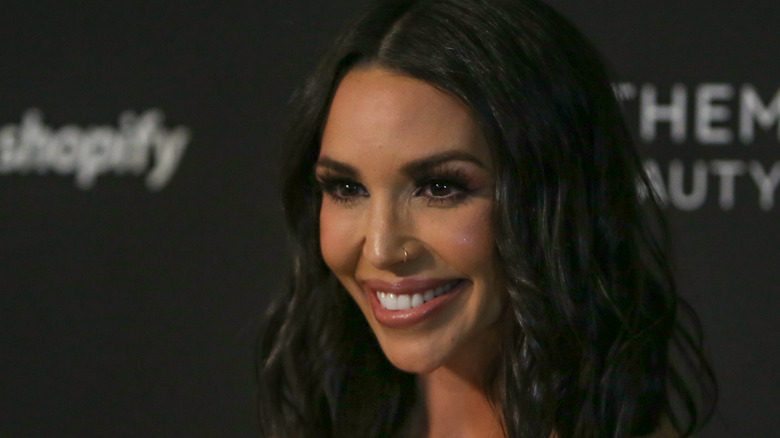 Paul Archuleta/Getty Images
Season 10 of "Vanderpump Rules" has delivered more drama than any fan could possibly ask for — especially considering said drama comes on the heels of a few dull, disappointing seasons that made viewers think this absurd show had lost its edge. Furthermore, in a regular season of this show, one of the largest events would have been Scheana Shay's wedding to Brock Davies in Mexico... but instead, the major throughline of Season 10 was, of course, Scandoval.
When it was revealed that Tom Sandoval and Rachel "Raquel" Leviss had been having an affair for seven months, everybody freaked out — including Shay, who had just wrapped up filming an episode of "Watch What Happens Live" with Leviss herself. A longtime close friend of Ariana Madix, Sandoval's scorned girlfriend of nine years, Shay went nuclear and, at the very least, shoved Leviss when the guilty party tried to touch her. Leviss claimed that Shay "punched" her. So what does Shay have to say about all of this?
As Shay explained on the Season 10 finale, titled "#Scandoval," she couldn't possibly have punched Leviss. Why? Her fake nails are just too long. "It is scientifically impossible for me to form, like, an actual fist," Shay said during a confessional, making a poorly constructed fist to prove it. "All my nails would break. If I make a fist this way, my thumb would just, my hands don't work like that. I'm not a puncher."
Fans went wild for Scheana Shay's punch defense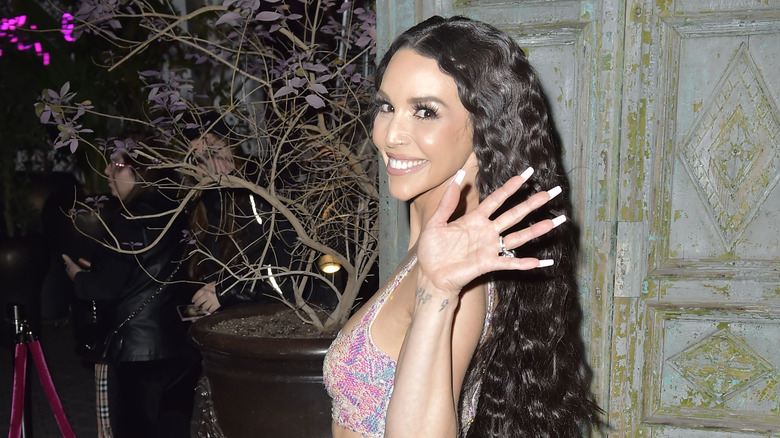 Zerojack/star Max/Getty Images
To say fans absolutely loved Shay's characteristically ridiculous defense is to put it lightly. Over on Twitter, @ambermyself posted a photo of O.J. Simpson trying on the infamous gloves in court, writing, "Scheana making sure she don't go to jail filming this finale." @trinawatters suggested that Shay get herself a law degree with a photo of her failing to make a fist, writing, "Scheana Shay: Harvard Law Class of 2024." @papiofpop followed this line of reasoning, tweeting, "Scheana Shay explaining how her nails are too long to form a fist was giving Elle Woods explaining how you can't shower for a few days after a perm."
@ohheybrittany pivoted to an entirely different focus of study, saying, "scheana explaining that she couldn't punch rachel because her nails are too long and she can't form a fist, that's my girl!!! women in stem!!!" @gibsonoma just... well, he just loved it: "Screaming with laughter at Scheana describing how it was physically impossible for her to punch Raquel because she can't make a full fist with her long nails."
Raquel Leviss wronged a lot of people — including Scheana Shay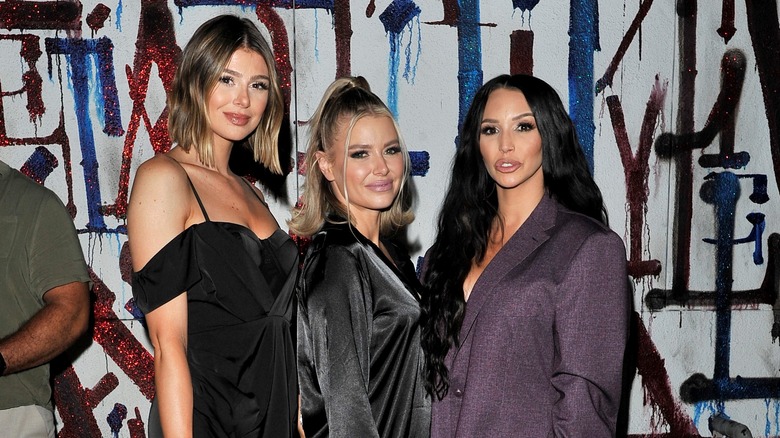 Mega/Getty Images
There's no question that Ariana Madix is the person most wronged by Scandoval — a fact Shay certainly wouldn't deny — but she's endured her fair share of nonsense throughout the experience too. Perhaps the worst part is that, after Leviss' breakup with DJ James Kennedy, Shay went to bat for her friend time and time again, and even alienated herself from others in the friend group by backing Leviss.
When Leviss moved out of the apartment she shared with Kennedy, Shay quite literally took her in, letting Leviss live in her and Davies' house in Los Angeles while they decamped to San Diego. Later, on her podcast "Scheananigans with Scheana Shay," Shay revealed that Leviss took total advantage of her home — especially in one specific sense, saying that Leviss brought men home and got intimate with them on both the kitchen counter and Shay and Davies' bed. "Good people don't do this to people who take care of them. I gave her a home when she didn't have anywhere to go," she said of Leviss.
Beyond literally putting a roof over her head, Shay was a champion for Leviss during Season 10 as she broke away from Kennedy and tried to find herself; Shay even encouraged Leviss to romantically pursue Tom Schwartz, which all but destroyed the friendship between her and Schwartz's soon-to-be ex-wife Katie Maloney. As Shay's probably now realizing, no good deed goes unpunished.
The Season 10 reunion presented some logistical issues for Raquel Leviss and Scheana Shay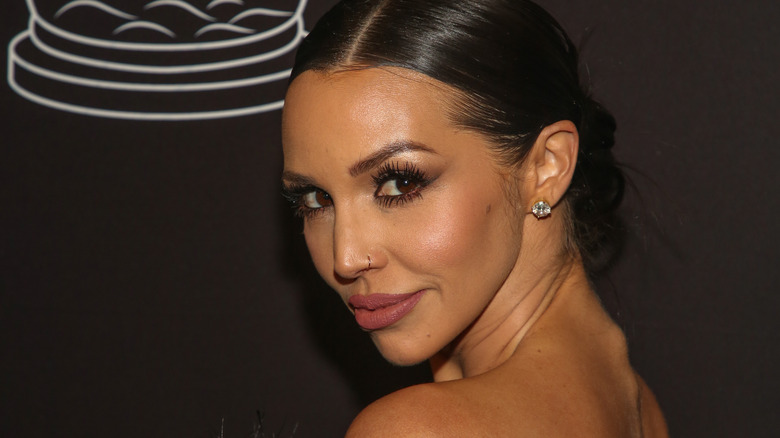 Paul Archuleta/Getty Images
Whether or not Shay threw a punch at Leviss — which, to be honest, genuinely doesn't sound possible based on Shay's evidence! — is immaterial at this point, because it's already affected the epic three-part reunion. Here's a short breakdown: after the "WWHL" appearance, Shay and Leviss had some kind of physical altercation. As Shay revealed in "#Scandoval," Leviss very casually told Shay that she had been having an affair with Sandoval for seven months and that Madix just learned about it, at which point a shocked Shay lost it. Leviss then got a restraining order against Shay, which was ultimately dropped and which definitely felt like a tactic to get Leviss out of the reunion; in any case, the two had to be 200 feet apart, so Shay and Leviss traded seats and filmed their respective parts of the reunion separately.
That doesn't mean Shay couldn't tease some details from footage she's seen and information she's gathered, though. Speaking to fellow cast member Lala Kent on her podcast, Shay commented on Leviss' demeanor during filming: "The fact that she had not a single tear, no remorse. She sat at the reunion and did not shed one tear." Kent replied, "No, I know. She actually smiled. It was scary. It was like watching the Joker."
The Season 10 reunion of "Vanderpump Rules" kicks off on May 24 on Bravo.