Who Plays TK Strand On 9-1-1: Lone Star?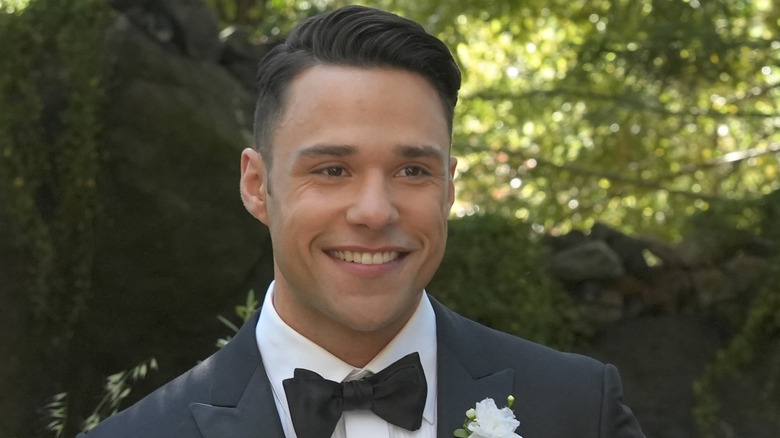 Kevin Estrada/FOX
A lot happened during Season 4 of "9-1-1: Lone Star," including the behind-the-scenes news that "9-1-1: Lone Star" was moving to ABC, and the OG "9-1-1" was being canceled altogether. But on screen, we watched Marjan Marwani (Natacha Karam) take Owen Strand's (Rob Lowe) motorcycle and ride off into the sunset before realizing Station 126 is where she belongs and returning three episodes later. More exciting though, was the season-long build-up to the wedding of T.K. Strand (Ronen Rubinstein) and longtime love, Carlos Reyes (Rafael L. Silva).
After a tumultuous relationship for years, Season 3 ended with the couple finally getting engaged, and fans were thrilled. Not only because the couple had dealt with so many obstacles and tragedies: a fire, a hypothermia-caused coma, a kidnapping, and the death of T.K.'s mom, Gwyn (Lisa Edelstein). But their biggest challenge was T.K.'s struggles with drugs. But luckily for T.K., Carlos refused to let him push him away and proved to be one of T.K.'s biggest supporters.
T.K. is Ronen Rubinstein's biggest role to date but the actor has been busy the last decade working to change that.
His most recent role was in American Horror Stories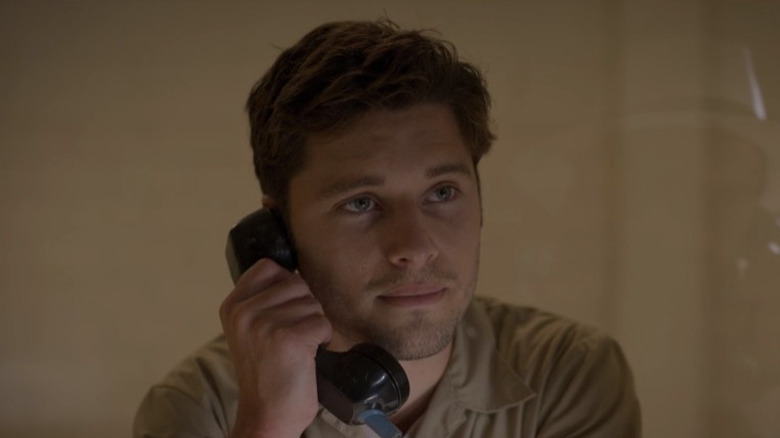 FX on Hulu
Ronen Rubinstein's first onscreen roles were in 2011, with the film "Detachment" and the short film "Katya." He followed that up with the role of Tommy in "It Felt Like Love," in which he portrays an older teenager who Lila (Gina Piersanti) begins to pursue, despite the obvious dangers the naive girl is putting herself in.
In 2014, Rubinstein played Ronnie, a high school student in the film "Jamie Marks Is Dead," and then got his first starring role the following year in AMC's "Some Kind of Hate," playing Lincoln Taggert, a boy who accidentally unleashes the spirit of Moira (Sierra McCormick) after he's bullied by classmates. He also played Nathan in an episode of "Orange Is the New Black."He's shown in flashbacks as Tiffany 'Pennsatucky' Doggett's boyfriend, the only guy who ever made her feel like she was worth something.
After appearing in the 2015 film "Condemned," he took the role of Alex Powell in the short-lived series "Dead of Summer." He then returned to movies, co-starring in "Smartass," "Dude," "Brooklyn Love Stories," "Follow Me," and "Smiley Face Killers" between 2017 and 2020. Rubinstein has only taken one role outside "9-1-1: Lone Star" starting in 2020, as Matt Webb in Season 3 of "American Horror Stories." While Rubinstein seems busy enough with a starring role on "9-1-1: Lone Star," the versatile actor is far from done with films.