Is 9-1-1: Lone Star Moving To ABC?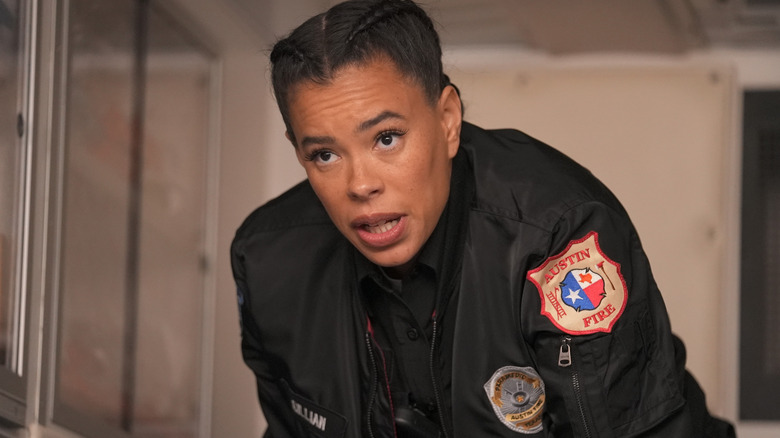 Kevin Estrada/FOX
Major shake-ups are afoot when it comes to broadcast TV. It's been announced that Fox will not pick up its flagship procedural drama "9-1-1" for Season 7; however, fans aren't entirely left out in the lurch. The show's seventh season will instead air on ABC, which has several of its own long-running drama series to manage, including "The Rookie" and its spin-off, "The Rookie: Feds."
News of the move is bound to be confusing to fans, especially considering "9-1-1" has a spin-off of its own called "9-1-1: Lone Star." To make matters even more confusing, Fox has decided to renew that show for a fifth season that will remain on the network. According to Deadline, "Lone Star" is Fox's second highest-rated drama behind the flagship series, which makes that move all the more of a conundrum. That means fans better get used to some channel flipping if they want to stay in the know for all their favorite fictional first responders.
One 9-1-1 series was likely enough for Fox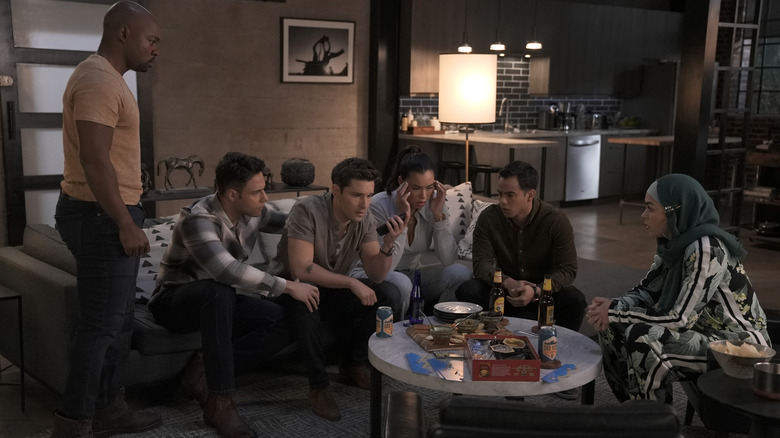 Kevin Estrada/FOX
It sounds odd, given the success of the flagship "9-1-1" series, that Fox would want to give it up, but it appears it may have simply come down to a matter of cost. Deadline continued to report that although "9-1-1" was the network's top-rated scripted series for adults 18-49, it was also incredibly expensive, rolling in between $9 million and $10 million per episode. There's a big-name cast associated with the program, including Academy Award nominee Angela Bassett. Episodes also frequently depict disasters, and all those visual effects and stunts can't be cheap. 
However, the two shows being on separate networks could complicate crossovers. It wouldn't be impossible, though. "The Flash" crossed over with "Supergirl" when the latter was still on CBS while "The Flash" was on The CW ("Supergirl" would eventually make the move to the same network). Suffice it to say, fans of the "9-1-1" franchise will figure out where to go for each show, as Fox and ABC shouldn't be too far away from each other on that dial.