The Darkhold Diaries: Aubrey Plaza's Instagram Story Has Twitter Going Wild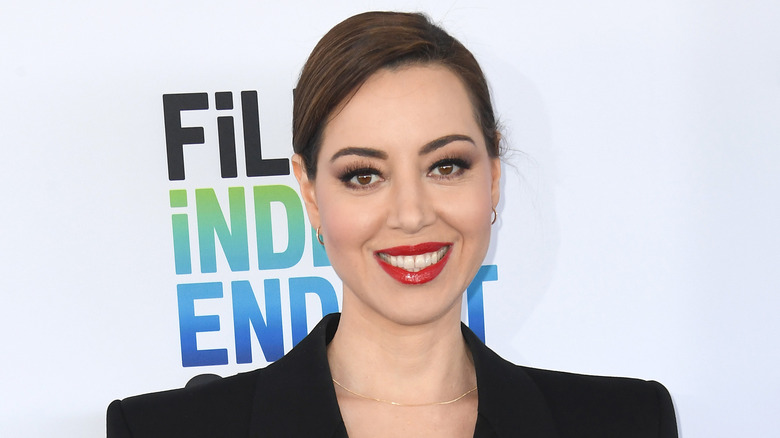 Albert L. Ortega/Getty Images
As Marvel fans eagerly await the next entry in the expansive cinematic universe, a rogue agent has seemingly thrown her witchy hat in the ring to stir up some trouble. Aubrey Plaza, who has been cast in the upcoming Disney+ series "Agatha: Coven of Chaos" has mysteriously posted a new title and logo that may be an indicator of what's to come on the show. Unsurprisingly, Twitter has been blowing up with thrilling speculation and ecstatic comments as a result, like Marvel superfan @WandaxWiccan, who wrote, "WTF DID AUBREY PLAZA JUST POST??? WHAT'S THE DARKHOLD DIARIES OMG????"
The highly anticipated series is shrouded in secrecy, though some stars can't help themselves from posting out of excitement. Patti Lupone nonchalantly spilled enough tea on "The View" to make Kevin Feige sweat. Before that, Joe Locke, who is also starring in the series, uploaded a since-deleted photo that confirmed filming has begun. It even revealed a small clue of what we can expect with series star Kathryn Hahn (Agatha Harkness) sitting in a chair that reads "Agatha of Westview." 
Interestingly enough, the font in that image bears a striking resemblance to HBO's hit series "Mare of Easttown," which is an interesting coincidence as Plaza's recent photo also resembles another notable property. On her Instagram story, she posted an image showcasing a logo for "The Darkhold Diaries" that fondly references the title card of Disney's "The Princess Diaries" with a sinister twist, as @TheMarvelNexus pointed out on Twitter. 
Fans aren't sure of what to make of Plaza's cryptic reveal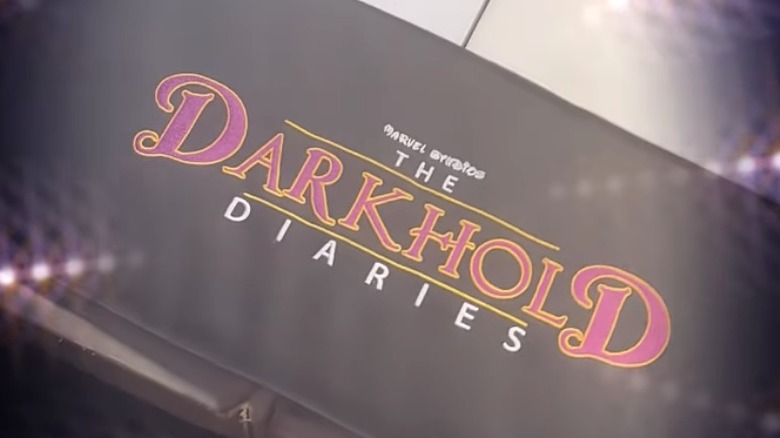 Aubrey Plaza/Instagram
Fans seem to have conflicting reactions to Plaza's post and speculate one of two theories. Some believe it's yet another title change to the overall series which was previously titled "Agatha: House of Harkness." Others think the series will follow a similar structure to "Wandavision" (which featured different time periods throughout TV history) with each episode parodying a beloved film or television show. Notably, the Marvel Studios font atop the main title also has an uncharacteristically Disney-fied font.
Those who expect this to be a new series title are a bit disappointed with the change, like @MagicHandz who wrote, "House Of Harkness was .. alright. Coven Of Chaos is FIRE! [fire emoji] and fits. The Darkhold Diaries ... I don't like that. Maybe it's a new project though." Given its complicated history so far, it's easy to understand how some would immediately jump to this conclusion. Fans in the camp of believing these titles are parodying pop culture seem to be a bit more impressed, like @MCU_Covered who was also reminded of Locke's surprising post and is sensing a theme. 
We'll have to wait a bit longer to find out but one thing's for sure, this is shaping up to be one of Marvel's most intriguing projects yet.