Patti LuPone Just Revealed Her Agatha: Coven Of Chaos Character Very Nonchalantly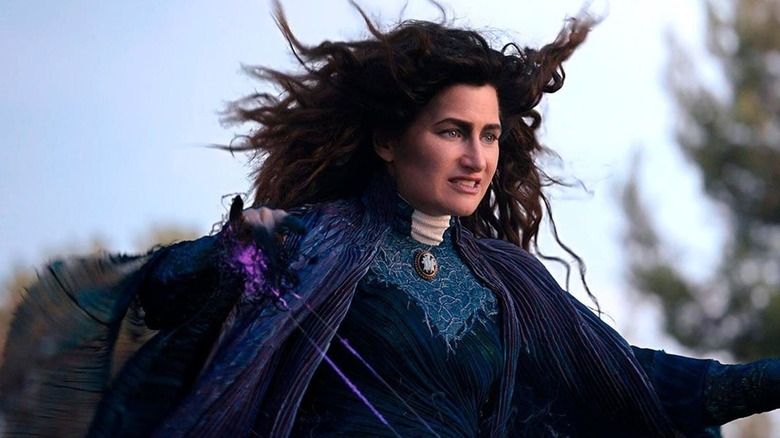 Marvel Studios/Disney+
Since most MCU roles are shrouded in Marvel secrecy, fans didn't expect an actor to reveal everything about their role on live TV, but that's exactly what happened. Patti LuPone recently appeared on "The View," where she let slip a lot more information about her "Agatha: Coven of Chaos" role. 
"It's a coven of witches, and I play Lilia Calderu," LuPone said, "who apparently is in the Marvel world. I researched her. She's hot. She's really hot. She's got a great body and hair."
Who LuPone is playing in "Coven of Chaos" was enough of a leak, but the actor didn't stop there. According to LuPone, Calderu is "a 450-year-old Sicilian witch whose power is divination and whose trial is tarot." 
She also revealed that there will be a coven of witches in "Agatha: Coven of Chaos," with Kathryn Hahn, Aubrey Plaza, and Joe Locke joining her. LuPone mentioned that they haven't finished filming yet, so she expects the show to hit Disney+ sometime in 2024.
Who is Lilia Calderu?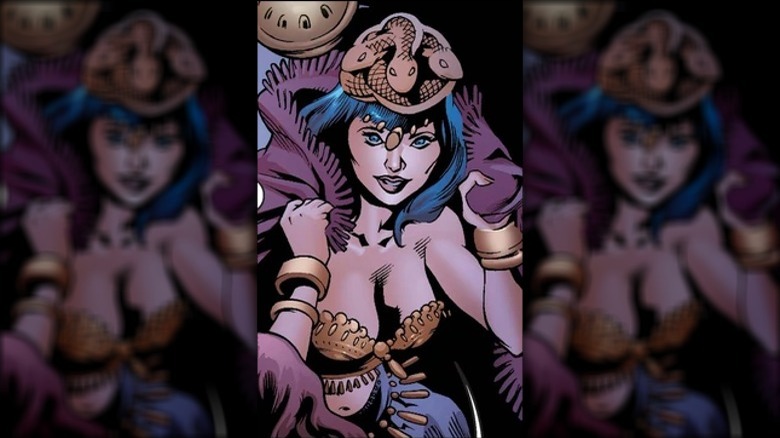 Marvel Comics
Marvel Comics first introduced Lilia in "Marvel Premiere" #12 as the protector of the Book of Cagliostro. MCU fans may recognize that name as "Doctor Strange" featured the ancient tome, and Kaecilius (Mads Mikkelsen) used it to gain an audience with Dormammu. 
Lilia protected the book, as previous family members had done, but Baron Mordo stole it. She accompanied Doctor Strange to retrieve it but died at the hands of one of Mordo's gargoyles in the same issue she was introduced in. She also appeared in "Mystic Arcana Scarlet Witch" #1 as part of a small coven of witches.
Clearly, there's not much to go off for Lilia's jump to live-action, which means "Agatha: Coven of Chaos" and Patti LuPone have a blank check to make the character their own. It's hilarious how fans found out about the character's inclusion, but it doesn't spoil anything as there's not much to her comic history.