The Dark Knight Returning To Theaters For One-Week IMAX Run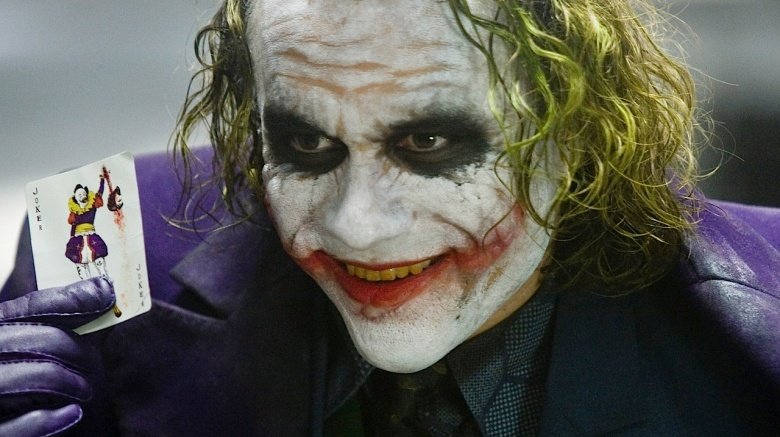 The Knight is coming out of the darkness — again. 
To celebrate the 10th anniversary of The Dark Knight, the acclaimed superhero sequel is headed back to theaters for a limited-time re-release. 
Warner Bros. has scheduled The Dark Knight to screen in select IMAX theaters in Los Angeles, New York City, San Francisco, and Toronto, Variety confirms. Showings will begin on Friday, August 24 and will last for just one week. 
Tickets are set to go on sale on Friday, July 20 for screenings at the AMC Universal Citywalk IMAX theater in Los Angeles, the AMC Lincoln Square IMAX cinema in New York City, the AMC Metreon IMAX theater in San Francisco, and the Ontario Place Cinesphere IMAX cinema in Toronto. 
Director Christopher Nolan and Wally Pfister, the Academy Award-winning cinematographer who also collaborated with Nolan on The Dark Knight Rises, Dunkirk, and Interstellar, used 70mm photography when filming The Dark Knight, making it the first film to implement IMAX cameras during production. 
The Dark Knight is yet another film to be re-released in a special outing, following in the footsteps of Close Encounters of the Third Kind, which returned to cinemas for its 40th anniversary; Arrival, which circled around for a second round of screenings to show off bonus footage; Get Out, which screened for free on Presidents' Day 2018; and Logan, which re-opened in a one-night-only, black-and-white release a few months after it premiered. 
When The Dark Knight originally debuted on July 18, 2008, it pulled in $238.6 million across 4,366 theaters in its first week out. Though there's little way in the world that the film will rake in anything close to that amount of money in its upcoming re-release, a few million dollars over the course of the week seems guaranteed. It's a win-win: Warner Bros. gets an extra chunk of change, and fans get to see The Dark Knight on the big screen one more time.