Arrival Will Return To Theaters With Bonus Footage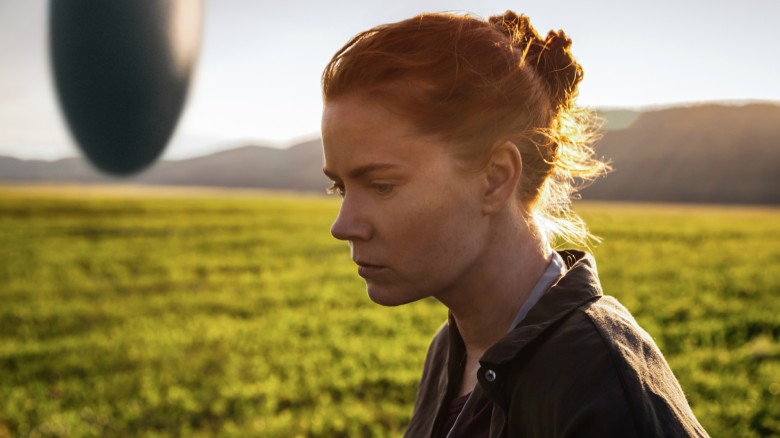 Paramount
If you missed Arrival when it first landed (or just can't get enough Amy Adams in your life), you're in luck. Thanks to an incredible eight Oscar nominations (including one for Best Picture), Paramount will re-release the sci-fi hit in theaters for a limited run beginning Jan. 27.
Even if you did catch Denis Villeneuve's brilliant flick, there's good reason to see it again. The new version will include bonus footage that includes additional commentary and a glimpse behind the scenes with Villeneuve, Adams, and co-star Jeremy Renner.
According to the official press release, the bonus features can only be seen in theaters and they "shed insight on the filmmaking process and creative vision behind the story."
The movie, which follows an elite team enlisted to investigate mysterious spacecrafts that touch down across the globe, garnered Oscar nominations for Best Picture, Best Director, Best Adapted Screenplay, Best Cinematography, Best Film Editing, Best Sound Editing, Best Sound Mixing, and Best Production Design.
Meanwhile, cinematographer Bradford Young has moved on to his next project: shooting the upcoming Han Solo prequel.