Fog Of War - Everything You Need To Know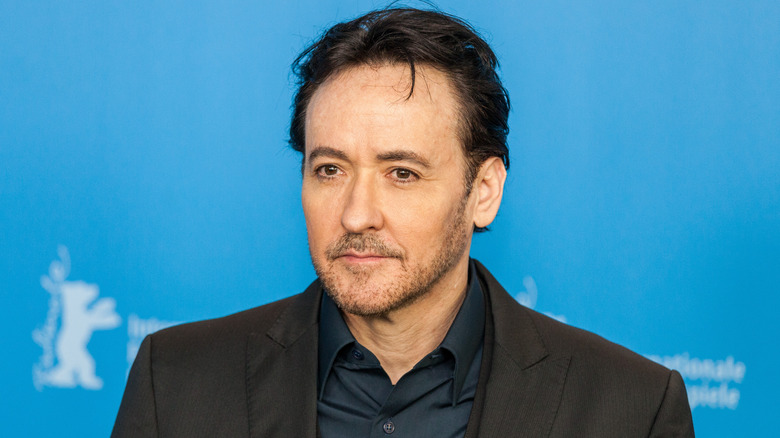 taniavolobueva/Shutterstock
In case you hadn't heard, the 76th iteration of the Cannes International Film Festival is officially underway. And as stars and filmmakers from across the globe descend on the South of France to showcase their Palm d'Or hopefuls, producers and distributors are gonna be busy, busy, busy putting together deals for upcoming projects.
The list of films being shopped over the course of the festival is far too long and varied to get into in its entirety here, of course. But there is one project on the sales block that has caught the attention of several industry insiders already, in large part because the film is heading to market with some serious talent attached both in front of, and behind the camera. The film in question is a spy drama set in the final months of World War II. It's titled "Fog of War." Here's everything you need to know about the upcoming release.
When will Fog of War be released?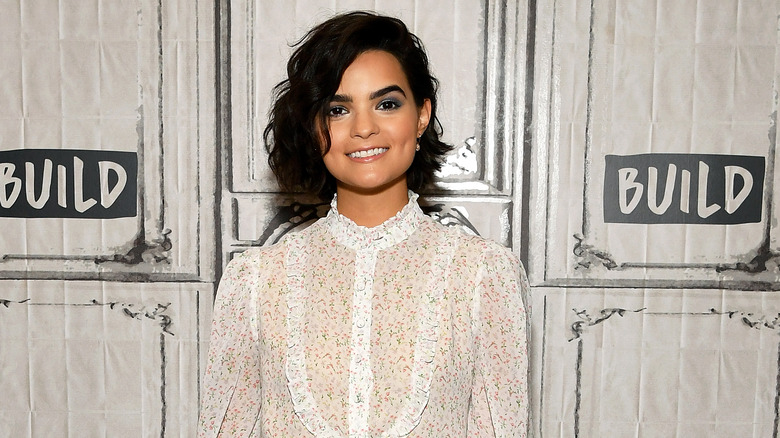 Slaven Vlasic/Getty Images
Before going too deep into things, it's worth noting that it will likely be some time before film lovers actually lay eyes on "Fog of War." According to The Hollywood Reporter, despite the project hitting the open market at the Cannes International Film Festival with loads of talent on board, the film has yet to shoot a single frame of footage. In fact, the recent press is presumably the first anyone has heard of the project outside of the principal production team, who are themselves still looking for further backing on the project. 
Taking all that into account, it should be clear to one and all that no release date has been set for "Fog of War." And for that matter, it's likely shooting dates haven't even been set in stone yet either. Rest assured, we'll be offering updates on the release of the film as they're announced.
Who is starring in Fog of War?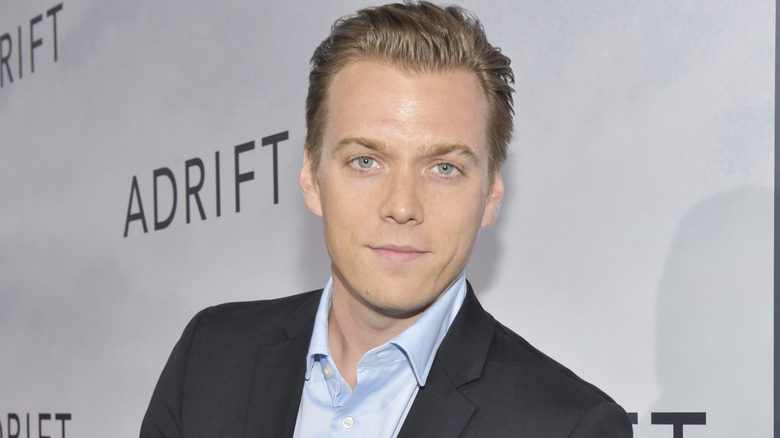 Rodin Eckenroth/Getty Images
About the on-camera talent that's been touted, none other than big screen icon John Cusack is set to front "Fog of War." Cusack is, of course, best-known for his roles in beloved films like "Say Anything," "High Fidelity," and "Love & Mercy" among dozens of others. Though his track record has been spotty in recent years, he's still an actor capable of getting eyes on a project just by name alone. And you can be sure "Fog of War" producers will tout it heavily as they pitch backers. 
If they're wise, they'll tout Briana Hildebrand's name just as much, because she's a star very much on the rise in Hollywood. The actor broke through in 2016 via a scene-stealing turn as Negasonic Teenage Warhead in Ryan Reynold's "Deadpool" films. She's since appeared in film and television projects like "Tragedy Girls," "The Exorcist," "Trinkets," and "Lucifer." And with each new project, Hildebrand proves the growing hype around her is very much warranted.
Joining Cusack and Hildebrand in "Fog of War" is another rising star in Jake Abel. The actor has actually been around since the mid-2000s, earning credits on "Cold Case," "CSI: Miami," and "ER" early in his career. He'd go on to portray Luke in 2010's "Percy Jackson & The Olympians: The Lightning Thief," and though he didn't share any screen time with Cusack in "Love & Mercy," Abel did portray a young Mike Love in the film. Most recently, Abel starred in "Malignant," and made appearances on "Supernatural," and "Walker."  
What is Fog of War about?
The Weinstein Company
As for what that impressive trio will be doing in "Fog of War," per The Hollywood Reporter, the film is being touted as a classic spy thriller (a la John le Carré) blended with the drawing room mystery of Agatha Christie. And that mix of stylistic elements should prove tempting to anyone who enjoys a good game of narrative cat and mouse. 
Seems John Cusack, Briana Hildebrand, and Jake Abel will be playing some form of each in "Fog of War," which will be set in the waning months of World War II, sometime before the U.S. Army's D-Day invasion. The film will reportedly find Abel playing an injured American pilot name Gene, who seeks refuge Stateside with his OSS (Office of Strategic Service) employed fiancée Penny, played by Hildebrand. Their refuge unfolds at the remote Massachusetts estate Penny's Uncle Robert (Cusack) calls home.
Things will apparently get dicey on the home front as Gene has been recruited by the OSS to spy on Penny's family and the surrounding community. The ensuing spy game revolves around top-secret D-Day documents that are apparently in the wind and being shopped to Axis Powers by an enemy mole.
Who is writing, directing, and producing Fog of War?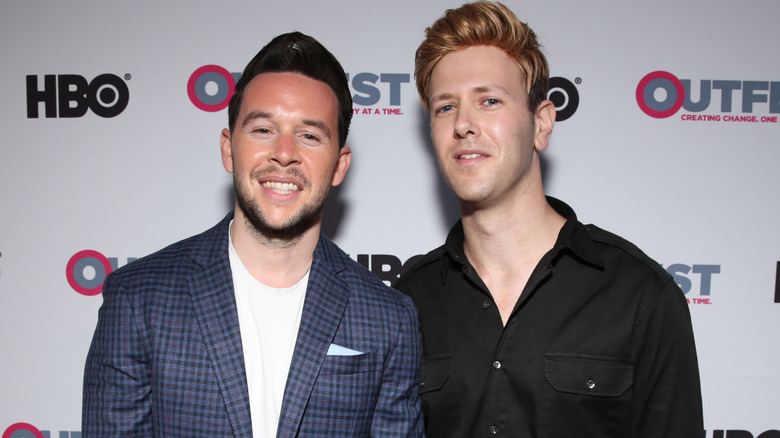 Todd Williamson/Getty Images
As for the behind the scenes talent on "Fog of War," The Hollywood Reporter notes the film is indeed being shopped at Cannes by Yale Entertainment, home of producer Jordan Yale Levine. If that names sounds familiar, it's because he's backed festival hits like "King Cobra," "After Everything," "I Used to Go Here," and the recently released "Rare Objects." He also produced Netflix's sci-fi saga "Stowaway," and the upcoming indie thriller "Clawfoot."  
That last film is of particular note because it marks the feature directorial debut of Michael Day, who will reportedly be calling the shots on "Fog of War" as well. The new film continues a growing partnership between Day and Levine, who co-produced "Clawfoot," and "Rare Objects," and will re-team for another upcoming film "The Kill Room." 
On "Fog of War," the duo will be working from a screenplay by multi-hyphenate filmmaker Luke Langsdale. As Levine noted in the "Fog of War" press packet, he's a very big fan of the script, stating, "As soon as we finished reading the script, we knew we had to make this film. It's full of twists and keeps you guessing." For now, cryptic teases are as close as we'll get to knowing exactly what "Fog of War' will be.