Euphoria's Barbie Ferreira Finally Opens Up About Her Decision To Leave The Show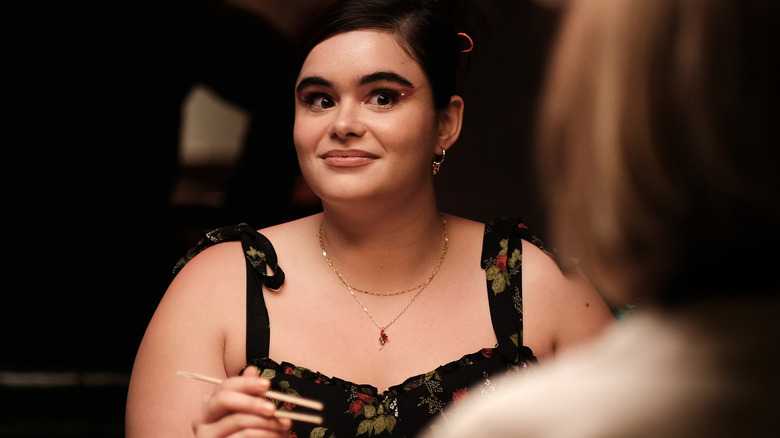 Eddy Chen/HBO
There's been enough behind-the-scenes drama for "Euphoria" to fill up ... well, an episode of "Euphoria." Most notably, Barbie Ferreira, who plays Kat on the HBO series, was rumored to have clashed severely with creator Sam Levinson. Such rumors only escalated when it came out that Ferreira would leave the show going into its third season. 
Now, Ferreira is setting the record straight after appearing on "Armchair Expert with Dax Shepard." She clarified the decision to remove Kat from the show was a "mutual decision" and added how she didn't think there was anywhere else for the character to go. She stated, "I think that there were places you could go. I just don't think it would have fit into the show. I don't know if it was gonna do her justice. And I think both parties knew that. I really wanted to be able to not be the fat best friend. I don't want to play that, and I think they didn't want that either."
She went on to say how it felt hard to find ways to continue incorporating Kat into the show, given Levinson's own writing proclivities and the growing ensemble cast. At that point, all Ferreira could do was pursue her own path.
Barbie Ferreira shot down some of the rumors surrounding her Euphoria exit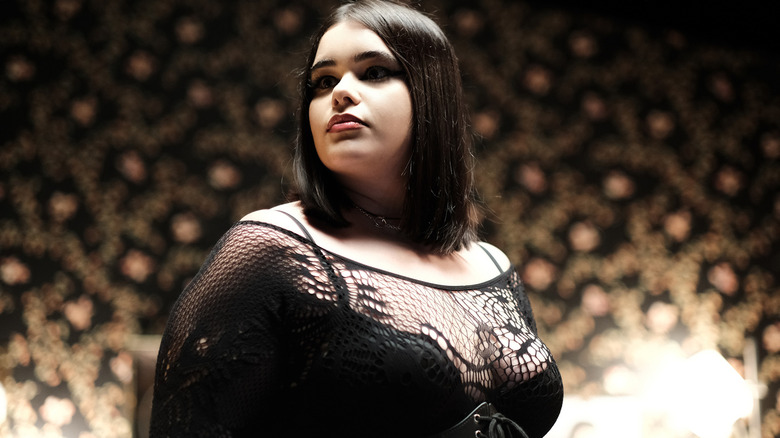 Eddy Chen/HBO Max
Despite leaving the show perhaps earlier than anticipated, Barbie Ferreira continues seeing the positives she brought to the role and to the series as a whole. She continued, "It was a character I've never seen on TV before, and I don't know if we'll ever get something like that in that specific way that was so edgy." While it sounds like Ferreira's departure was more of a matter of character than anything, the actress also took some time to dissect the rumors that came around the controversy and her untimely exit. 
She explained that she never really wanted to comment on the rumors because she never asked to be part of that drama, especially considering some of the rumors could have made her look difficult to work with. Still, she took the time to address one particular charge — an allegation that she had walked off the set. She clarified, "I actually did not walk off-set. I sprained my ankle once, and I had to go get an x-ray. Maybe that's what they mean." She sounded positive about her experience overall, especially showering her castmates with praise and commending the first season of production, which she referred to as the "best acting classes ever."
HBO has had to defend the series previously, including addressing charges of 18-hour workdays and refusals to provide bathroom breaks. Despite the fact "Euphoria" Season 2 aired at the beginning of 2022, there hasn't been any news of when fans can expect Season 3 to release. Hopefully, any issues that have impacted filming in the past are done so that everyone involved with the show can continue putting out high-quality entertainment.