Stranger Things' Dacre Montgomery To Star In Remake Of Controversial Faces Of Death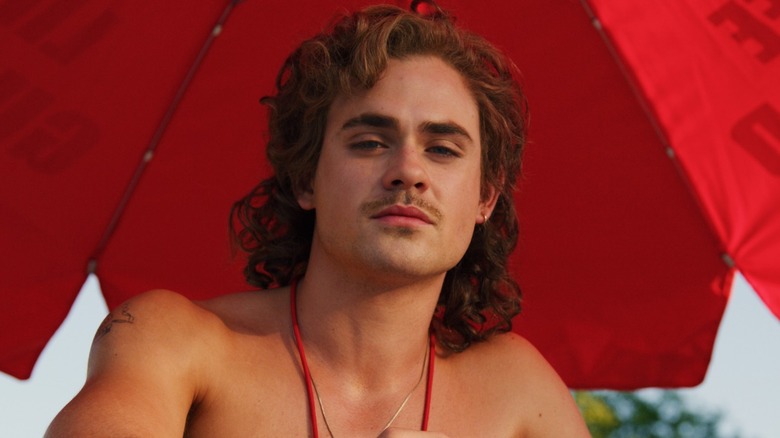 Netflix
One of the most controversial films of the 1970s is getting the big screen remake treatment this year. When the original "Faces of Death" was released in 1978 from director John Alan Schwartz, it became one of the most talked-about movies of the decade. The film spawned several sequels and knockoffs throughout the years, as the brand name became synonymous with extreme cinema. Now a remake of the original is coming from Legendary Entertainment ("Godzilla vs. Kong") and directors Isa Mazzei and Daniel Goldhaber. The pair's breakout was the 2018 Netflix thriller "Cam," while they currently have "How to Blow Up a Pipeline" in theaters now.
Casting is underway for the "Faces of Death" reboot, which Legendary, of course, would like to turn into a horror franchise. Starring in the film is Dacre Montgomery, best known as Billy from "Stranger Things." He is being joined by recently cast actors Barbie Ferreira from "Euphoria," Josie Totah from the "Saved by the Bell" reboot, and "Cocaine Bear" standout Aaron Holliday, along with pop star Charli XCX making her feature film debut. Filming is underway now in New Orleans.
Faces of Death allegedly captured real-life death on film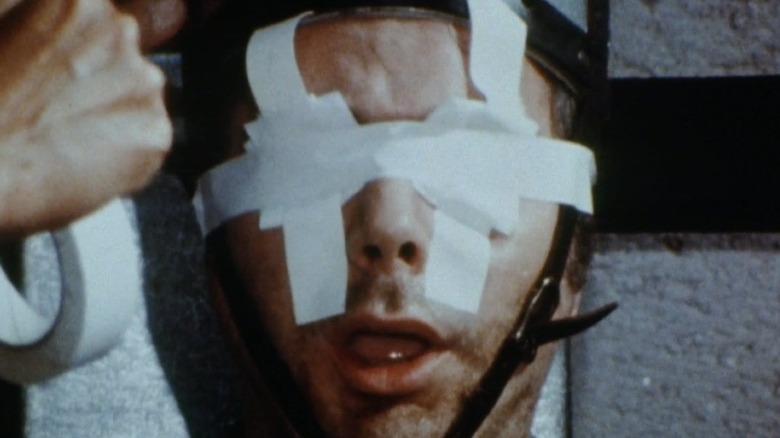 Aquarius Releasing
Marketed as a film containing genuine images of both animal and human death, the original "Faces of Death" was actually a mix of faked and real footage. One infamous scene, in which monkey brains are seemingly consumed around a table, was faked, but approximately 60% of the footage — taken from accident sites, Holocaust newsreels, and film shot in slaughterhouses — was authentic, making it one of the most taboo titles in test-your-limits cinema. 
The updated film will follow a female moderator of a YouTube-like video site after she suffers her own personal trauma. Her work requires her to remove violent and offensive content from the site. When she comes across a group of filmmakers recreating kill scenes from the original "Faces of Death," she struggles to find out if the murders being committed are real or fake. Isa Mazzei and Daniel Goldhaber came up with the story, which brings the mythos of the original film into the age of online misinformation. There's no word on what role Dacre Montgomery will play.
"Faces of Death was one of the first viral video tapes, and we are so lucky to be able to use it as a jumping-off point for this exploration of cycles of violence and the way they perpetuate themselves online," Mazzei and Goldhaber said in a statement.. A remake was previously announced in 2006, with "Mimic 3: Sentinel" director J.T. Petty attached up until 2013. No release date has been announced for the new "Faces of Death."