The Vampire Chronicles Series Finds A Home At Hulu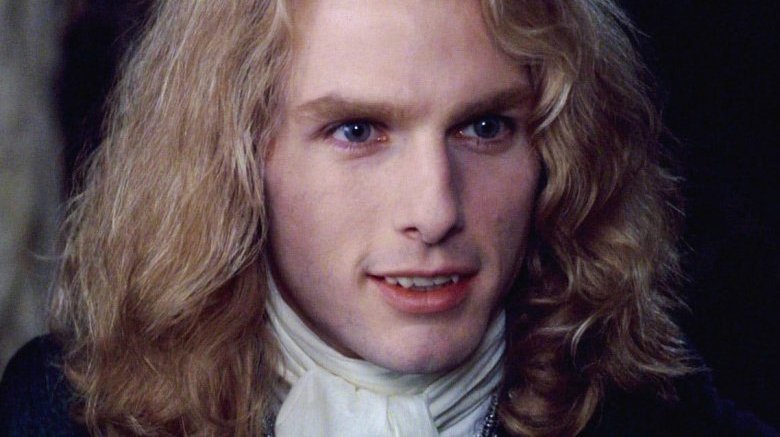 The Vampire Chronicles television series has finally found a place it can sink its teeth into. 
Hulu scored The Vampire Chronicles in a tense battle against multiple outlets, and The Hollywood Reporter confirms that the streaming giant put the project into development shortly after the pick-up.
In April of last year, Paramount Television and Anonymous Content optioned 11 of author Anne Rices' Vampire Chronicles novels to adapt for television, confident that the franchise's "'90s gothic undertones ... will be perfectly suited to captivate audiences." 
At the time of that announcement, Rice expressed similar feelings, stating that she "couldn't ask for a finer or more passionate team" to bring the book series' protagonist Lestat de Lioncour to the small screen. "This is a dream come true, both for me and for [my son] Christopher and for the fans who have been asking to see the Brat Prince in this medium for years," she said. 
Now Rice has Hulu to thank for pushing that dream even further into reality. 
Not a lot is known about the Vampire Chronicles series as of right now, although a few of Rice's past comments might shed light on what it could entail. 
Rice mentioned back in 2016 that she and her son, New York Times best-selling author and Lambda Literary Award recipient Christopher Rice, were "developing a pilot script and a detailed outline for an open ended series," that would "faithfully present" Lestat's story exactly as it's told in the source material, "complete with the many situations that readers expect to see." She also noted that the television adaptation would "likely begin with The Vampire Lestat," the second novel in her book collection, and trampoline into other stories from there.
If those comments still hold true, the Vampire Chronicles show won't be one to miss. 
What will be crucial to the series' potential success is securing a solid showrunner. Bryan Fuller was previously attached as the intended showrunner of The Vampire Chronicles, but ended up departing so as to not impose his own ideas on the visions Rice and her son have for the project. (Fuller's track record of jumping ship on both Star Trek: Discovery and American Gods might have made the decision a bit easier.)
The last time we saw the vampire Lestat de Lioncourt, the human-turned-blood-sucker Louis de Pointe du Lac, and the rest of Rice's Vampire Chronicles characters, it was 1994 and director Neil Jordan had just released his horror-drama film Interview with the Vampire, which translated Rice's 1976 novel of the same name. Now, fourteen years after the movie's release and two years after the Vampire Chronicles series was first announced, it'll be a treat to see those familiar faces once more. 
Let's just hope the show doesn't end up being one of those terrible page-to-screen adaptations. Fingers (and fangs) crossed.