The Vampire Chronicles TV Series In Development With Paramount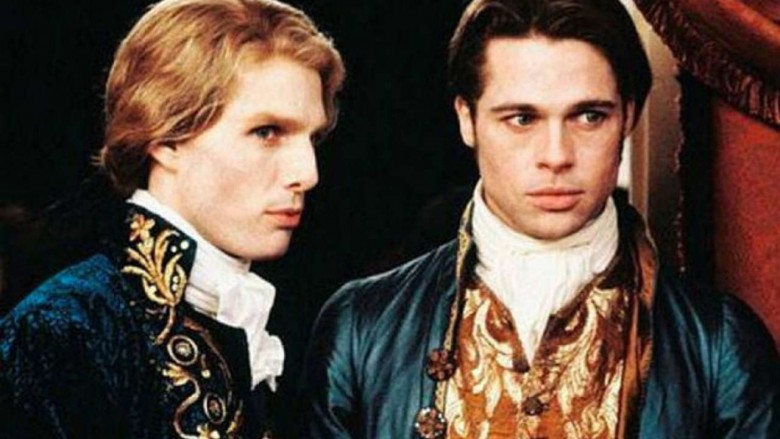 Get ready to sink your teeth into an all-new television series.
Following news that author Anne Rice intended to bring The Vampire Chronicles to the small screen, it's been announced that Paramount TV has picked up the project for good. An official press release (via ScreenCrush) details that 11 of Rice's popular vampire novels have been optioned for television adaptation with Paramount TV and Anonymous Content.
Christopher Rice, Rice's son, is slated to write the new series and executive produce alongside his mother. Anonymous Content's David Kanter and Steve Golin will join the parent-child pair as co-executive producers.
Both Paramount and Rice expressed their excitement about the upcoming adaptation. Paramount stated, "It is undeniable that Anne Rice has created the paradigm against which all vampire stories are measured. The rich and vast world she has created with The Vampire Chronicles is unmatched and sophisticated with '90s gothic undertones that will be perfectly suited to captivate audiences. The series is full of compelling characters led by Lestat, arguably one of the greatest original characters, literary or otherwise. We are thrilled to collaborate with Anne, Christopher, and the team at Anonymous Content on this epic series."
Rice echoed similar sentiments, gushing that she's "thrilled beyond words" to work with Paramount and Anonymous Content, especially considering the latter's "extraordinary, cutting-edge series such as True Detective, Quarry, and The Knick." The author added, "In this unique golden age of television, I couldn't ask for a finer or more passionate team to help bring my beloved vampire hero, Lestat, alive in a series of the highest quality. This is a dream come true, both for me and for Christopher and for the fans who have been asking to see the Brat Prince in this medium for years."
The Vampire Chronicles series saw a film translation in 1994's Interview with the Vampire. The flick starred Christan Slater as reporter Daniel Molloy, Brad Pitt as mortal-turned-vampire Louis de Pointe du Lac, and Tom Cruise as full-fledged blood-drinker Lestat de Lioncourt, as well as Kirsten Dunst and Antonio Banderas. Warner Bros. previously held theatrical rights, and Imagine Entertainment and Universal tried their hand at adapting Tale of the Body Thief in 2014, but were ultimately unsuccessful.
Now that rights have returned to Rice, she believes the television series will be super satisfying. In November 2016, Rice revealed that the show is more of an "open-ended series" in the vein of Game of Thrones. She assured fans that it will "faithfully present...Lestat's story as it is told in the books, complete with the many situations that readers expect to see." Rice also mentioned that the upcoming series will likely kick things off with the series' second book, The Vampire Lestat, and continue from there.
Neither a set release date nor potential casting details have yet been revealed, but we'll update you as news breaks. While we wait for more information on The Vampire Chronicles, take a look at some of the worst book-to-movie adaptations of all time.