Whatever Happened To LugLess After Shark Tank?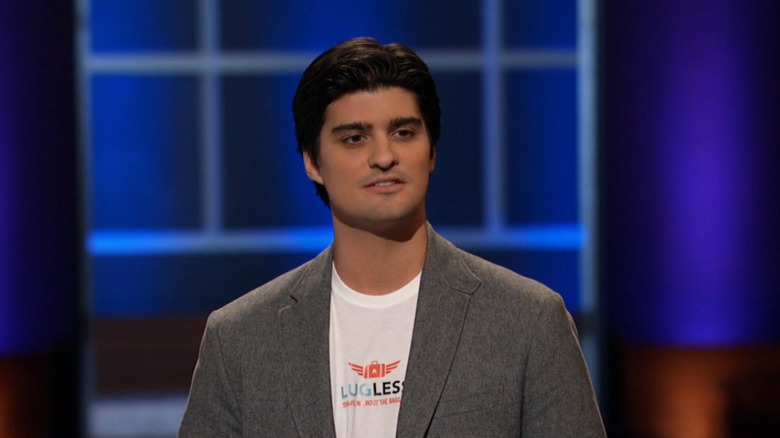 ABC
When Brian Altomare, co-founder of the company LugLess, appeared on ABC's "Shark Tank" to pitch his project in 2013, he knew he had an idea that people would jump at. Nobody enjoys waiting in line to check their luggage at the airport. What's more, nobody likes extra fees for extra bags. Many would find it preferable to simply have their bags picked up at their home for a flat fee and delivered to their destination, which is what LugLess was offering. 
All of this was enough to make LugLess a success story, though not through the path one would initially think when it comes to "Shark Tank." Altomare managed to make his idea work at a low level and earned $215,000 during LugLess' first year. Scaling up is both inevitable and necessary, hence pitching to the sharks. Altomare showed up asking for a $100,000 investment in return for a 10% stake in the company for whomever bit. 
None of the Sharks did, however. All the sharks, including Mark Cuban, Lori Greiner, and Kevin O'Leary, passed on Altomare's proposal. Most of them cited the cost for the customer, as well as potential competition from FedEx, UPS, and other giants in the shipping game, as reasons for passing. 
The sharks passed but the viewers didn't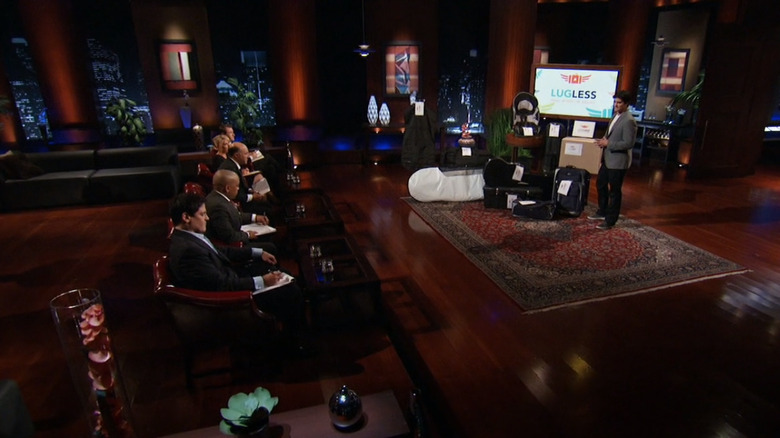 ABC
Brian Altomare was disappointed after leaving "Shark Tank" empty-handed. According to an email he sent NBC, he rehearsed in his head what he was going to say should he be turned down. 
"I rehearsed for hours telling Mark Cuban to 'Swim away. I won't take anything less than $100,000 for 10% of the company.'" Altomare said. After Robert Herjavec brought up FedEx, Altomare shut down. Evidently, he didn't remember anything he said after that until the episode aired, even worrying he embarrassed himself. 
Enter the famed "Shark Tank effect," the phenomenon in which the exposure a company receives from appearing on the show, regardless of whether they get a shark to bite, leads to a large bump in business. Altomare reported a 448% increase in business in the month following the show's air date, with hundreds of new customers sent LugLess' way by his appearance. 
Altomare also took to heart the sharks' feedback, shifting the business model to emphasize the speed and affordability of the LugLess service. The company was even featured in "Entrepreneur Magazine's" 100 Brilliant Companies list in 2014. 
Today, LugLess is a thriving company. It even works in tandem with competitors like UPS and FedEx. While LugLess might not be among the select few smashing "Shark Tank" success stories per se, it's found its own way to success.