New Bumblebee Photos Reveal Two Decepticon Villains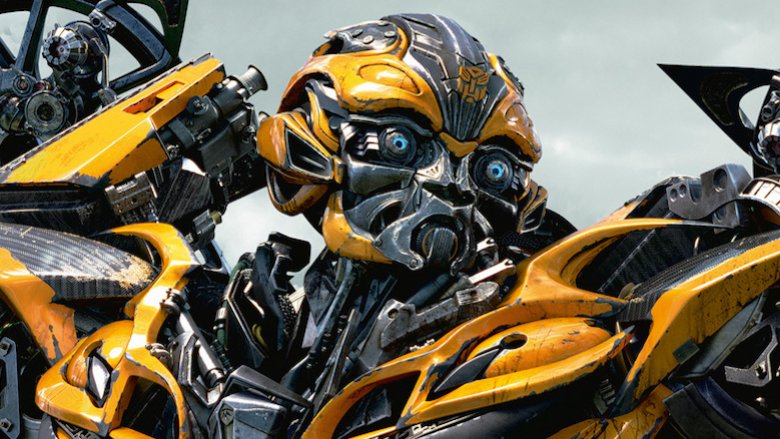 While the Autobots roll out, the Decepticons roll in. 
Ahead of the Bumblebee movie presentation at San Diego Comic-Con, which kicks off next week, Entertainment Weekly has the first look at two new Decepticon villains from the forthcoming Transformers franchise spinoff. 
Shown below, the exclusive image features the Decepticon trackers Shatter, a bright red Plymouth Satellite voiced by Angela Bassett, and Dropkick, a blue AMC Javelin that Justin Theroux lends his pipes to. 
Bumblebee takes things back to the roots of its source material, depicting its titular Transformer in his Volkswagen Beetle form as seen in the 1980s cartoon series, but it does something unique with its Decepticons: strips them of their wings and puts them on wheels. There will still be a flying villain that joins up with the two muscle car Decepticons in Bumblebee, however, but details on that character haven't yet been dished up. 
Set in 1987, Bumblebee centers on tomboy Charlie Watson, played by Pitch Perfect franchise actress Hailee Steinfeld, who works in a junkyard and restores Bumblebee before learning that he's more than just a cute yellow car. Together, the pair must escape being tracked down by Shatter and Dropkick. 
Updated Decepticons aren't the only piece of freshness Bumblebee holds. The first teaser trailer for the flick showed a formerly unseen side of the franchise from which it spins off, promising sincerity, sweetness, and tons of heart in place of larger-than-life action sequences, evil robots in disguise, and countless Michael Bay-crated explosions. 
Also, the fact that a woman stands center stage is a first for the film series. Previously, Shia LaBeouf led the Transformers franchise as Sam Witwicky from the 2007 original until 2011's Transformers: Dark of the Moon. Mark Wahlberg subsequently took charge as Cade Yeager in 2013's Transformers: Revenge of the Fallen, 2014's Transformers: Age of Extinction, and last year's box office bomb Transformers: The Last Knight. 
All these pleasant differences make up the vision of new-to-the-franchise director Travis Knight, whose experience working at stop-motion animation studio LAIKA helped inform what he wanted to do with Bumblebee. "Everything I've tried to do at LAIKA, searching for an artful blend of darkness and light, intensity and warmth, humor and heart, I wanted to bring to the Transformers franchise," said Knight (via Empire). 
Fans can see Bumblebee, Charlie, the new Decepticons, and more when Bumblebee is released on December 21.
New Bumblebee Movie Decepticons Revealed! https://t.co/7aKNvrVDgV #transformers pic.twitter.com/zBs4aXJvqB

— TFW2005 (@tfw2005) July 13, 2018