WGA Strike: The Last Of Us Reportedly Presses Pause On Season 2 Casting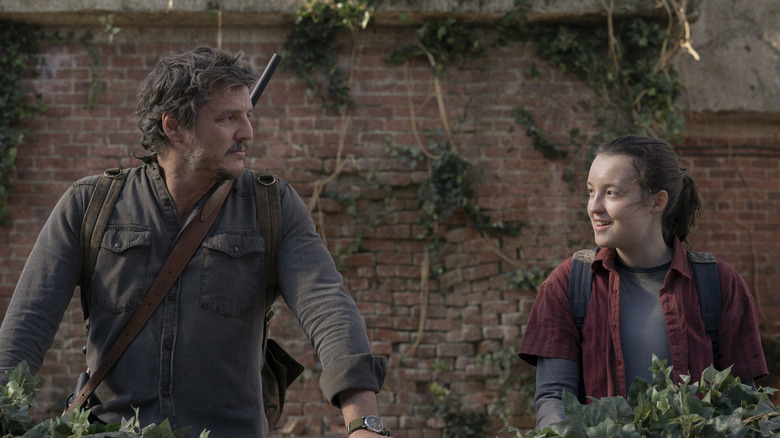 HBO
HBO's post-apocalyptic survival horror series "The Last of Us" was a smashing success for the premium network, bringing its beloved video game source material to life for a new audience. Even when its finale competed for a broadcast slot simultaneously with the 2023 Oscars, the episode held 8.2 million pairs of eyeballs. Accordingly, production swiftly began on Season 2. But with the Writers Guild of America now on strike until conditions for fair compensation and more comprehensive industry protections are met, "The Last of Us" is the latest television series to feel the effects, and work on the series has now ceased, Variety reports.
Sources tell the publication that "The Last of Us" Season 2 was in the process of casting when production paused. In lieu of scripts, which are nonexistent and cannot be written during the strike, actors were asked to read scenes from "The Last of Us Part II," the source material from which Season 2 will draw heavily. The production hopes to begin filming Season 2 in early 2024, by which time the strike will hopefully have concluded.
The Last of Us showrunners, both writers, are on strike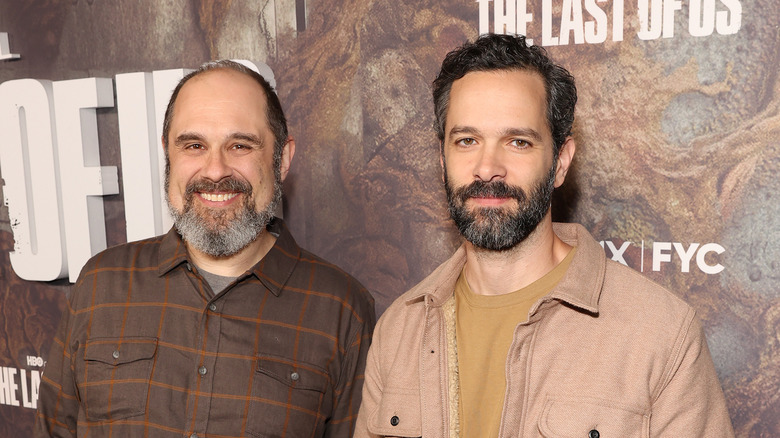 Filmmagic/Getty Images
As "The Last of Us" shutters production on its second season due to the WGA strike, its showrunners Craig Mazin and Neil Druckmann are in solidarity with their fellow union members. Mazin was spotted on the WGA picket line in the early days of the strike. He has not been involved with the show as a writer or producer since the work stoppage began. Druckmann, too, has ceased work in both capacities.
With both having done plenty of writing on Season 1 of "The Last of Us," it comes as no surprise that there are no scripts for Season 2. Until the WGA reaches an agreement with the AMPTP union representing major studios and streamers, no new material can be written. Writers have been hit hard by the rise of streaming and now find themselves threatened by AI, demanding solutions to both issues, among others. And the WGA strike may be a portend of more to come since both SAG-AFTRA and DGA, which represent actors and directors, respectively, are beginning their own contract negotiations with studios. If talks fall through between the groups, it will spell a total shutdown of the film and television industry.
Other writer-led shows, including Netflix's "Stranger Things" and Disney+'s "Andor," have ceased production in recent days. And at HBO, "The Last of Us" isn't the only major production to be halted. With vocal support from author George R. R. Martin, "Game of Thrones" spin-offs "House of the Dragon" and "The Hedge Knight" have pressed pause.