Law & Order: Special Victims Unit - Who Did Mary Mara Play?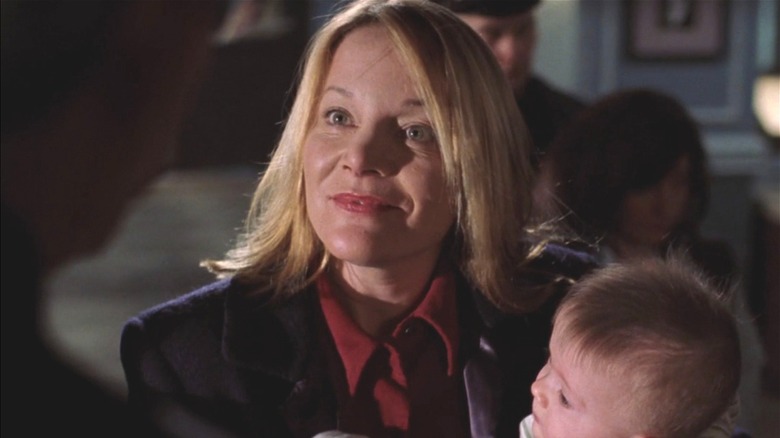 NBC
Numerous celebrities appeared on "Law & Order: Special Victims Unit," so most people don't remember that Martin Short once guest starred in the series as a creepy psychic. Short portrays Sebastian Ballentine, a clairvoyant who inserts himself into an investigation involving the kidnapping of an 18-year-old girl. Detective Elliot Stabler (Christopher Meloni) is suspicious of the psychic from the start, but the arrival of Ballentine's wife makes him seem much more credible. Unfortunately, the kidnapping quickly turns into a homicide, and the couple's story quickly unravels. Portrayed by Mary Mara, Carlene Ballentine comes off as a supportive wife to Sebastian and a devoted mother to their infant son. However, there's much more to Carlene than meets the eye.
Sebastian tests Stabler's ability to control his anger, especially after the cops find out that he's been faking his identity. It turns out this psychic is actually a sadistic criminal named Henry Palaver, who met Carlene through a prison pen pal program. Sebastian/Henry is a master manipulator, but Carlene had her own part to play in his twisted crimes. As the detectives pull apart their story, it's clear that Carlene has helped her husband kidnap and rape a number of young women, a depraved cycle that led her to kill a woman and steal her baby. 
Carlene's corrupt morals make it hard to sympathize with her, though the role allows Mara to showcase the full breadth of her acting skills. Mara gives a stunning performance, depicting Carlene's delusion with chilling ease.
If you or anyone you know has been a victim of sexual assault, help is available. Visit the Rape, Abuse & Incest National Network website or contact RAINN's National Helpline at 1-800-656-HOPE (4673).
Mary Mara guest starred on a variety of popular dramas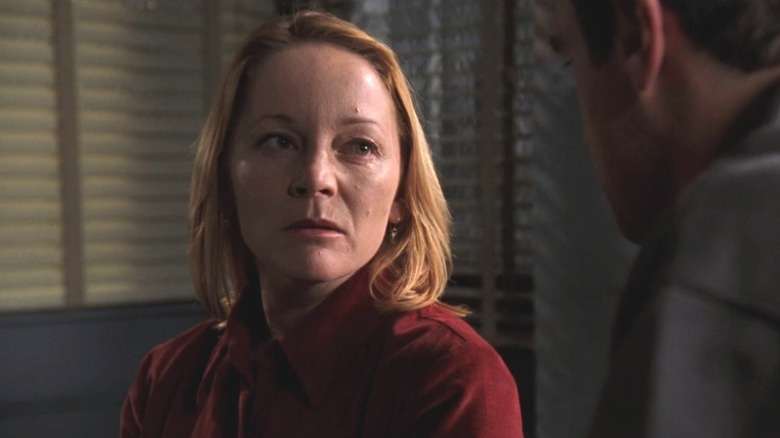 NBC
While her performance as Carlene Ballentine was one for the books, a one-off appearance on "Law & Order: Special Victims Unit" isn't Mary Mara's only claim to fame. Prior to Mara's tragic death in June 2022, the actor had a recurring role in "ER" as a patient-turned-secretary named Loretta Sweet. Mara also had multi-episode stints on television shows like "Nash Bridges," "Star Trek: Enterprise," and "Shameless." Beyond her portrayal of Carlene on "SVU," Mara appeared on a number of crime dramas, including "Ray Donovan," "Lie to Me," "NYPD Blue," "Law & Order," "Monk," and "Criminal Minds." Her acting credits also include a recurring role on "Dexter" as a police informant named Valerie Hodges.
Mara's performing skills also lent themselves to more light-hearted projects. She starred alongside Billy Crystal and Helen Hunt in the 1992 flick "Mr. Saturday Night", and she played opposite Sandra Bullock in "Love Potion No. 9" later that same year. Mara also appeared in a 2020 action film titled "Break Even," which marked the actor's final on-screen performance before her passing.