Martin Short's Law & Order: SVU Role Most People Sadly Don't Remember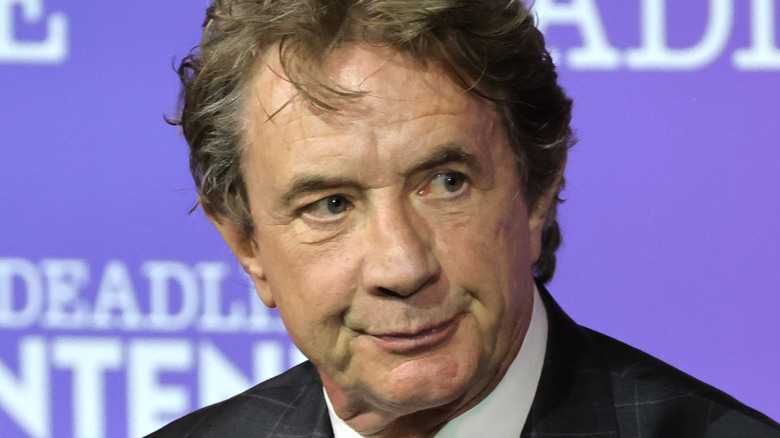 Kevin Winter/Getty Images
Few people on the planet are as capable of conjuring smiles and laughter than actor Martin Short. Starting out as a popular cast member on sketch comedy series like "Second City Television" and "Saturday Night Live," Short soon moved on to movies. He appeared in several lauded comedies, such as "Three Amigos" with Chevy Chase and Steve Martin, and Tim Burton's farcical alien invasion film, "Mars Attacks!"
With a lifetime of comedic accomplishments under his belt, one might assume that Short would keep to his comfort zone. However, there have been times where the actor has appeared in places where comedy is the last thing on anyone's mind. One of the more notable dramatic appearances in his filmography came in 2005, when he guest starred in an episode of "Law & Order: Special Victims Unit." Far from being a simple cameo, Short's role in the episode "Pure" places him firmly in the villain category. And what a villain he turned out to be. Despite the character's despicable nature, Short's sexual predator is surprisingly complex, making for an engaging story that most people sadly don't remember.
Short tries to psyche out the SVU in Pure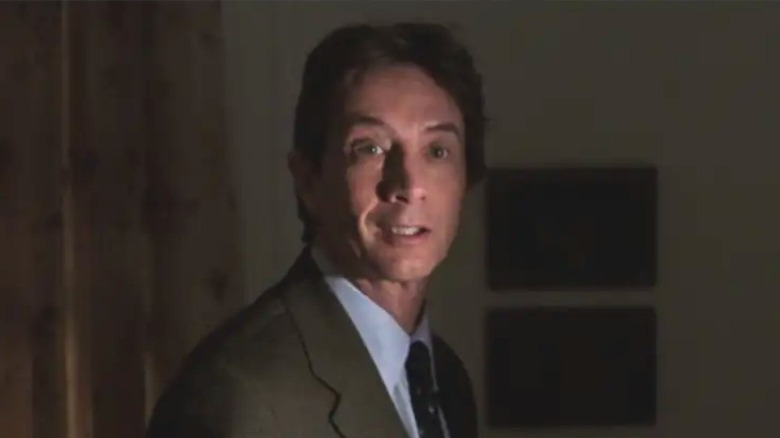 NBC
From the get-go, Martin Short's character in Season 6 Episode 18, "Pure," seems suspicious. When an 18-year-old girl is kidnapped, a psychic by the name of Sebastian Ballentine arrives claiming that he has important information regarding the girl's case. Understandably, Detective Elliot Stabler (Christopher Meloni) is suspicious of the man's "psychic" abilities, even after Ballentine successfully uses them to locate the kidnapped girl's body.
This neat little magic trick would also prove to be Ballentine's undoing. Soon after the girl's body is found, a nun who encountered Ballentine in the police station also goes missing. Finally, Stabler and Olivia Benson (Mariska Hargitay) connect the dots, figuring out that Ballentine is in fact the kidnapper and rapist they had been looking for. In cooperation with his wife Carlene (Mary Mara), Ballentine (whose real name is actually Henry Palaver) raped and murdered multiple virgin women in both the U.S. and Canada. Thankfully, Benson and Stabler were able to close in on the Ballentines and save the nun before they claimed another victim.
In this episode, Ballentine is probably the most engaging figure. He's got multiple, equally evil layers to his character and audiences get to watch and enjoy as Stabler and Benson peel back each one. "SVU" may not be a comedy, but Martin Short still managed to come through.