The Crowded Room: The True Story That Inspired The Mini-Series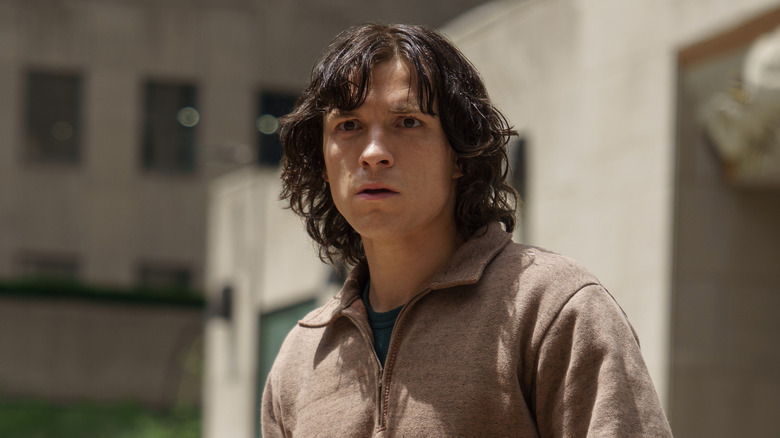 Apple TV+
Apple TV+ has been responsible for some of the most impressive and original projects as of late, such as "The Morning Show," "Ted Lasso," and their Academy Award-winning 2022 film, "Coda." But the 2022 announcement that the streamer was developing "The Crowded Room," a darker psychological drama written by the Academy Award-winning screenwriter Akiva Goldsman, and starring Tom Holland and Amanda Seyfried, had many fans intrigued.
While the series plans to focus on various unrelated people and their struggles with mental illness, the first season will be about Danny Sullivan (Holland). A young man accused of committing various crimes, the first trailer for "The Crowded Room" shows detective Rya Goodwin (Seyfried) interviewing Danny states that he has no memory of any of the events. "I have these blank spots," Danny can be heard continually repeating in the trailer.
Fans may not realize that Season 1 of "The Crowded Room" is actually based on a true story. The show's inspiration comes from the case of Billy Milligan, who became the first person in history to be found not guilty by reason of insanity because of dissociative identity disorder.
Psychologists determined Billy had at least 10 personalities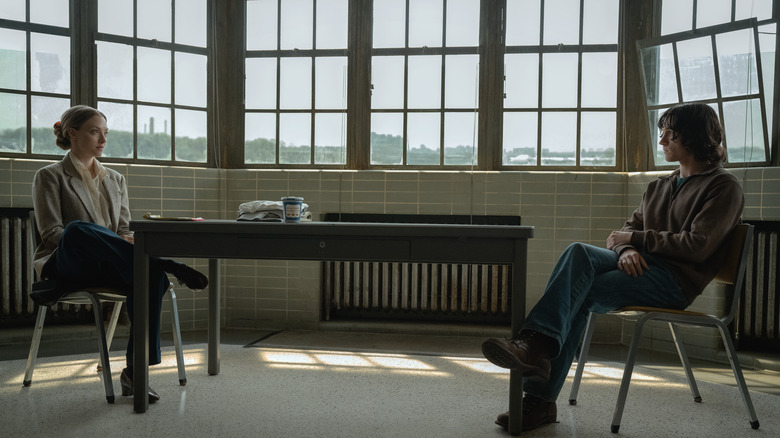 Apple TV+
"The Crowded Room," while fictional, is adapted from Daniel Keyes' "The Minds of Billy Milligan." After being arrested for the kidnapping, rape, and robbery of three women on the Ohio State campus, Billy received a psychiatric evaluation, revealing information that shocked psychologists. He insisted that he wasn't responsible for the money stolen — Ragen had done it, while the rapes were committed by Adalana. By the time Billy went to trial, 10 separate personalities had been discovered.
The public has long been fascinated with dissociative identity disorder, which was previously called multiple personality disorder. From "Sybil" to "Split," the idea that a person can undergo such severe abuse as a child that their personality splinters shows the lengths a person can go to survive. Billy's claims of extreme abuse by his stepfather, Chalmer, were backed up by his mother and siblings in court, with his mother referring to the years with Chalmer as "a horror."
For Tom Holland, the part was exactly what he was looking for, but he had no idea what kind of emotional toll it would take on him. In an interview, Holland described having a difficult time disconnecting from the character. "I remember having a bit of a meltdown at home and thinking, like, 'I'm going to shave my head," he told Entertainment Weekly. "I need to shave my head because I need to get rid of this character.' And, obviously, we were mid-shooting, so I decided not to... It was unlike anything I've ever experienced before."
If you or anyone you know has been a victim of sexual assault, help is available. Visit the Rape, Abuse & Incest National Network website or contact RAINN's National Helpline at 1-800-656-HOPE (4673).