Titans: Dick Is The Reason It Took Four Seasons For His Romance With Kory To Blossom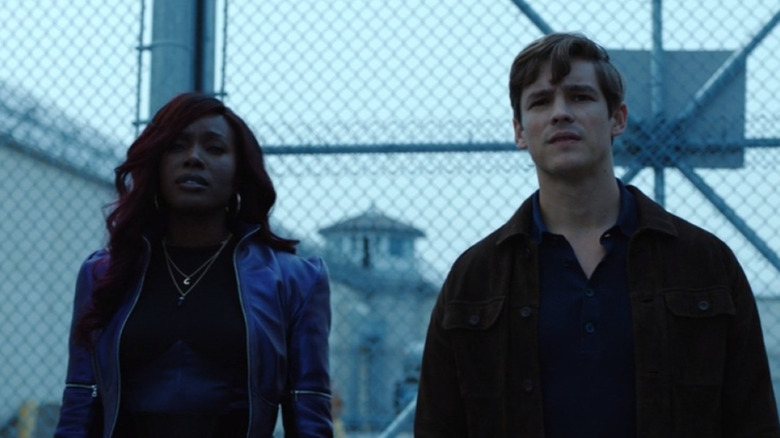 DC Universe/HBO Max
The new DC Universe is shaping up with James Gunn helming the launch for "Superman: Legacy." While we await to see how the "Flash" and "Blue Beetle" round out the old DCEU, the TV series "Titans" is coming to a close with its fourth season. Though the team of superheroes typically find themselves going up against every kind of adversary, from demons to super soldiers, they have their hands full with Brother Blood (Joseph Morgan).
Of course, no series would be complete without tension between two characters that would eventually build into a relationship. Fans of the comic book series were waiting from the get-go for the budding romance of Dick Grayson, AKA Nightwing (Brenton Thwaites), and Kori Anders, AKA Starfire (Anna Diop), to take off the way it did on the pages. Unfortunately for them, it took a long time to come to fruition.
"Titans" Greg Walker sat down with ScreenRant to discuss why it took so long to get to a point where they could give fans what they were looking for, and he revealed that it was a combination of needing the fans to earn it and Dick Grayson's upbringing.
Fans and characters needed to earn it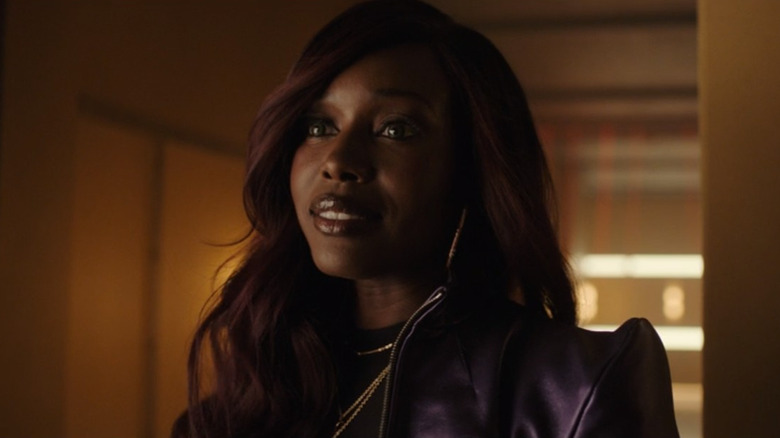 DC Universe/HBO Max
One of the tropes of nearly every television series is that the main character will have another character that they will pine after season in and season out. Zach Morris pursued Kelly Kapowski on "Saved by the Bell." Leanord Hofstadter admired Penny from across the hall on "The Big Bang theory." If these characters got together too early, writers would rob the fans of intrigue, and the opportunity to root for their favorite love longed characters.
In his interview with ScreenRant, Greg Walker leaned on that idea. "One of the things – and this is a tricky thing with fans like you, Andy – we know where they're going. But we got to get there for both the actors and the characters and feel like we've earned it. They were never going to go out and have like jello shots and then end up in bed together. In fact, they did end up in bed, but that wasn't right."
Of course, there is more going on with Dick Grayson than the writers holding them back to keep fans on the edge of their Hallmark seats. The young superhero was raised in a way that would delay or hinder virtually every relationship in his life.
Dick's hesitance is a product of Batman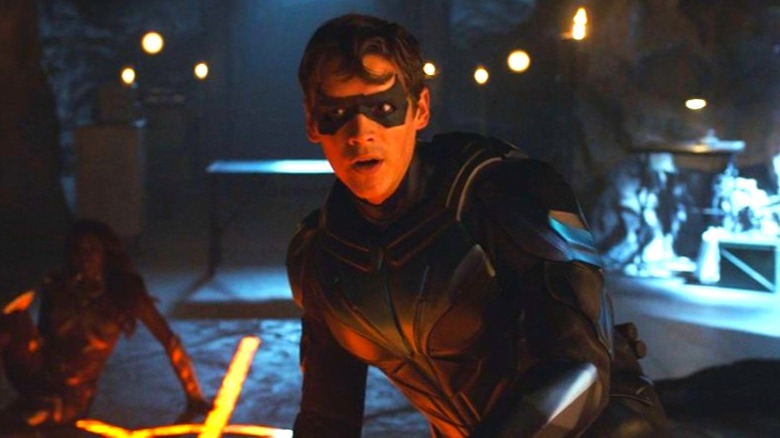 DC Universe/HBO Max
Bruce Wayne, AKA Batman (Iain Glen), is a hard person to love. While he has spent his entire life focused almost solely on fighting crime, building relationships and emotional maturity hasn't ever seemed to be on the top of his list. It stands to reason that when Dick Grayson was training as Robin he was also taught to keep his feelings to himself. Walker picked up on that same idea and wrote it into the character.
"It mirrored where we needed to go with them, where they needed to get to the point where and for Dick," the showrunner said. "It was almost too late where he really was forced to realize his feelings for her. He's so blocked that character and so much about taking care of others, but not really having that level of emotional intimacy. Because he was not raised to have that, it was actually seen as a liability. So for him to get there. It took this long."
Now that the series is coming to an end, Walker and his team of writers have pulled out all the stops for the finale. And, out of all the comic book themes to stick to in a live-action adaptation, a romance between Dick and Kory tops the list of must-sees.