James Gunn's Superman: Legacy - What's The Fuss About Krypto?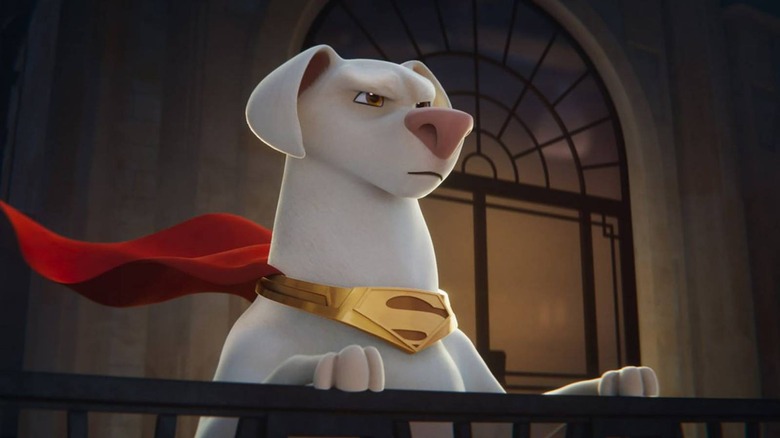 Warner Bros. Pictures
DC fans are chomping at the bit for any news regarding the new direction of the DCU, which will officially kick off with the new iteration of the Man of Steel in "Superman: Legacy." The film isn't due to come out in theaters until 2025, so there's still plenty of time for leaks to emerge and story details to come out. We still don't even know who's going to don the mantle as the next Last Son of Krypton. But many outlets are running with the story that Krypto the Superdog will somehow factor into the story even though the source comes with some jokey undertones.
A video interview featuring James Gunn and Chris Pratt promoting "Guardians of the Galaxy Vol. 3" came out on Twitter, where Gunn jokingly says to Pratt, "But I was hoping I could cast you as Krypto." The interviewer takes this as a scoop, to which Gunn replies, "It is a scoop, I guess." It wouldn't be Gunn's first time incorporating a super-powered canine in a film, as "Guardians 3" features the telekinetic Cosmo the Space Dog (Maria Bakalova). But should fans take Gunn at his word, or was this more in jest?
James Gunn has expressed interest in Krypto before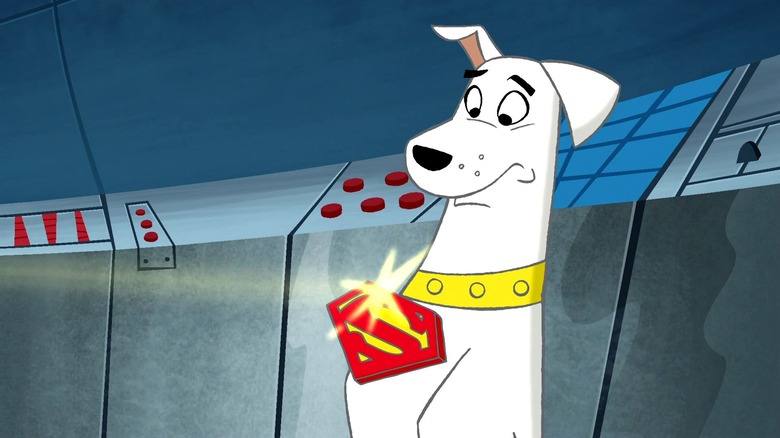 Warner Bros. Animation
James Gunn has always been pretty good about avoiding leaks, and while Krypto's involvement in "Superman: Legacy" wouldn't be a huge development, it's interesting that he would intentionally let it slip so early on. However, it is worth noting that Gunn completed his script for "Superman: Legacy" just before the recent Writer's Guild strike, so he should know who does and doesn't factor into the plot. 
Gunn has also alluded to the fact of Krypto joining his DCU before. After bringing animals to life in the "Guardians of the Galaxy" franchise with Rocket Raccoon (Bradley Cooper), Gunn ruminated on using Krypto for his DC movies, saying, "I think I would have an interest in a live-action Krypto whether or not I had anything to do with Rocket."
There are also plenty of opportunities for Krypto to play a role in other DC properties. In addition to "Superman: Legacy," there's also "Supergirl: Woman of Tomorrow" coming down the pipeline. If Gunn wanted a lot of Kryptonians to play with in his films, he would certainly have an opportunity to do so. It could even open the doors for Comet the Super Horse to enter the picture at some point. But for now, it sounds as though Gunn's being intentionally dubious when it comes to Krypto's inclusion, so it'd best to take the interview segment with a grain of salt at this point.