FNAF's Creator Condemns Movie Trailer Leak & Thanks Fans That Didn't Watch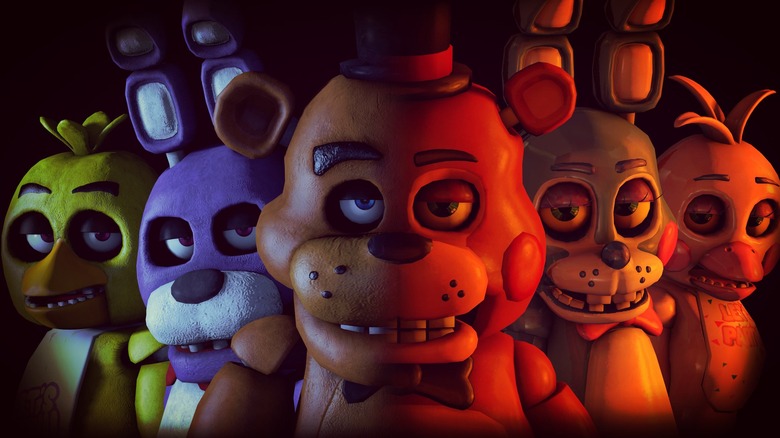 Scott Cawthon
If you've ever stared into the dead eyes of the animatronics at Chuck E. Cheese's and felt a chill run down your spine, "Five Nights at Freddy's" definitely knows where you're coming from. Scott Cawthon's popular game series boasts nine mainline entries and a ton of spin-offs, almost all of which are centered around an eerie group of animatronic creatures that come to life at night.
While that might sound scary as hell already, the actual gameplay of "Five Nights at Freddy's" is doubly scary, as the game casts you as the sole security guard. The only way to stop the creatures from moving is to watch them on your surveillance cameras, but the job gets increasingly hectic as you try to keep track of them all and survive the night.
With an upcoming film adaptation of "Five Nights at Freddy's," however, there's been a different kind of security breach. Being that the trailer for the movie has leaked online, Cawthon himself took to Reddit to share his disappointment. "I tried to ignore it and enjoy my day, but I was really, really disheartened," he wrote. "I know that Blumhouse and Universal (and me, too) have all worked very hard to make something really exciting to share."
Scott Cawthon was ultimately moved by the loyalty of fans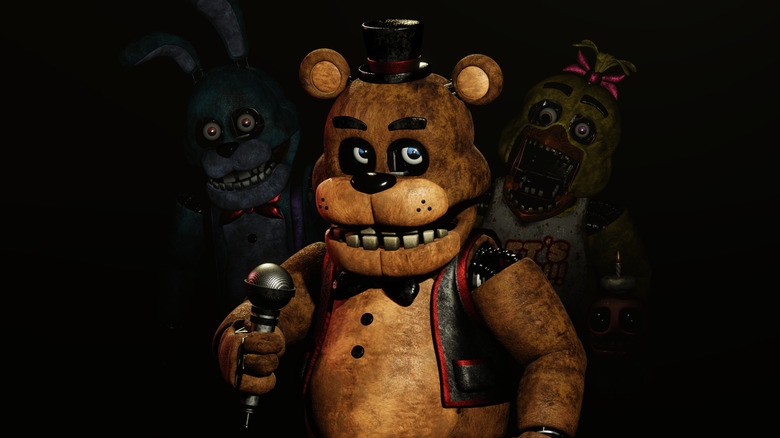 Scott Cawthon
The upcoming film might just be arriving at the perfect time, with video game-related projects like "The Last of Us" and "The Super Mario Bros. Movie" emerging as massive successes in 2023 already. Still, that didn't take the sting out of the leak for "Five Nights at Freddy's" creator Scott Cawthon. Cawthon went on to let fans know how he felt about the news of the leak, and he was clearly not pleased. "The thought of a first look being spoiled was frustrating, and I was really dreading coming home to see what all had happened while I was away," he continued.
However, the game developer was ultimately pleasantly surprised by how many online sources declined to post the leaked video or allow it to be hosted on their platform. "To my surprise, though, I got home and found a lot of YouTube channels refusing to do videos on it, Twitter channels refusing to repost it, countless members refusing to watch it, and moderators taking a stand against allowing discussion on it," Cawthon went on.
While a leak of this magnitude is no doubt hugely disheartening for the cast and crew who have been working so hard on the "Five Nights at Freddy's" movie, it sounds like Cawthon is impressed by how fair so many outlets and fans have been about ignoring the leak. "I started my day at Humanity -1 but ended the day at Humanity +100," the creator concluded. 
"Five Nights at Freddy's" is set to premiere in theaters and on Peacock this October.