Five Nights At Freddy's To Get Simultaneous October Theatrical And Peacock Premiere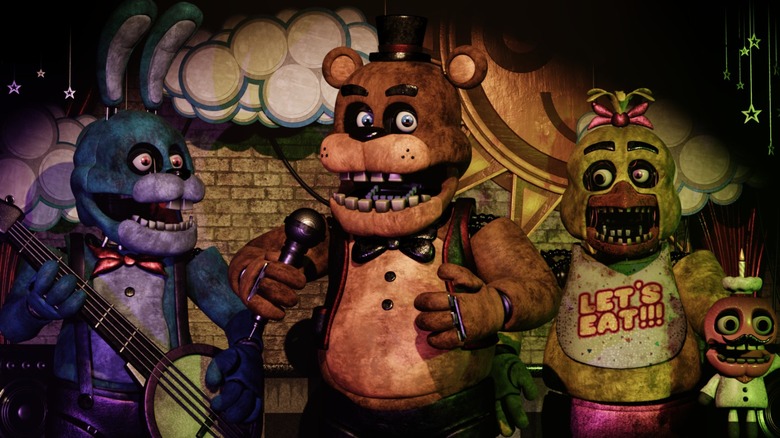 Clickteam
The original "Five Nights at Freddy's" took over the gaming world when it arrived in 2014, going from a one-off horror game about killer animatronics to a full-on franchise. Now, almost a decade after the first game's debut, it has numerous sequels, all kinds of tie-in media, and loads of merchandise to its credit, but that's not all. A feature film is on the way from director Emma Tammi, "Five Nights at Freddy's" creator Scott Cawthon, and Blumhouse Productions — one that's now set for a hybrid release.
It has come to light through an official April 5, 2023 press release that "Five Nights at Freddy's" will premiere at the cinema and on the Peacock streaming service simultaneously. This day-and-date release is one of many for Peacock and Universal, which have previously released films like "Halloween Kills" and "Halloween Ends" in the same fashion. Additionally, producer Jason Blum took to Twitter to share that "Five Nights at Freddy's" will make its grand introduction on October 27, 2023, just in time for Halloween.
Regardless of which format you choose to see it in, what can you expect from "Five Nights at Freddy's"? Suffice to say, it seems like quite a promising horror flick.
Five Nights at Freddy's looks like a must-see movie, no matter the format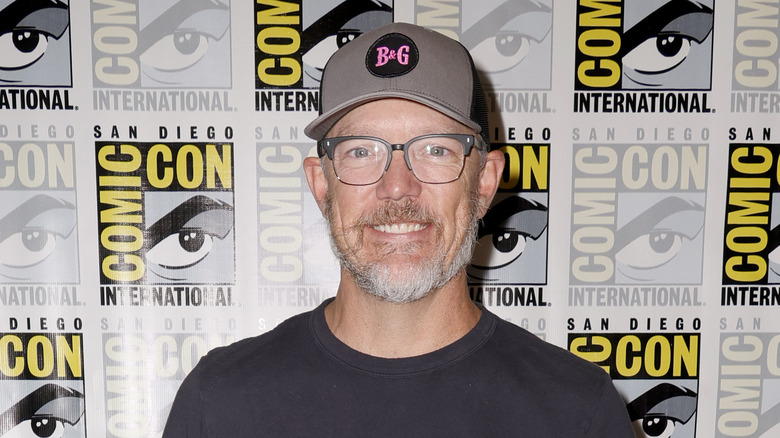 Frazer Harrison/Getty Images
Up to this point, the specifics of "Five Nights at Freddy's" have been kept under wraps, but we do know a few bits of information that are sure to have fans excited. As one could imagine, the story centers on Freddy Fazbear's Pizza: a family-oriented restaurant similar to Chuck E. Cheese where folks come to have fun, eat food, and check out the animatronics. However, once the spot closes for the night, the robotic animals come alive, preying on those unfortunate enough to still be inside.
Unfortunately, night guard Mike Schmidt (Josh Hutcherson) isn't aware of this little hiccup when he lands a job at the pizzeria. Thus, he has to contend with these mechanical killers while attempting to uncover the truth about what's going on. Piper Rubio has been cast as Abby Schmidt, with Mary Stuart Masterson, Kat Conner Sterling, and Elizabeth Lail also slated to appear. Additionally, Matthew Lillard has signed on in the role of William Afton, who founded the pizzeria chain and created the animatronics.
With an intriguing story and impressive cast, "Five Nights at Freddy's" is shaping up to be a must-see film, both at the movies and on Peacock.