Ahsoka: Exploring The Former Jedi & Darth Vader's History Before Her Disney+ Show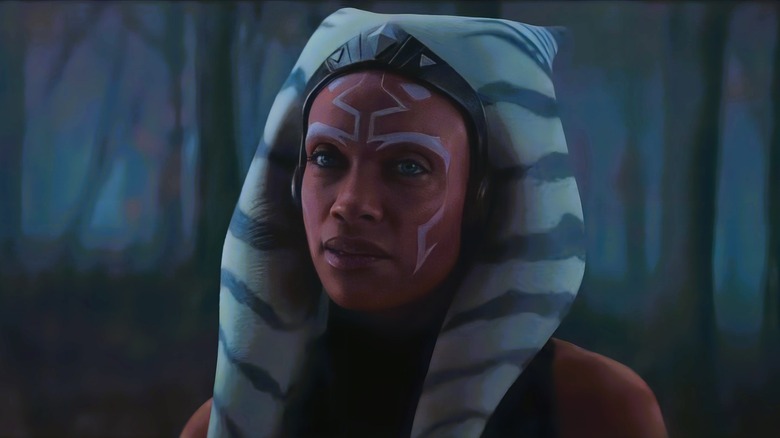 Disney+
As Disney continues to expand and build out the "Star Wars" universe, there are more projects in the works for the franchise than ever. While "The Mandalorian" may have laid down the gauntlet, following its success, other live-action series like "Andor" and "Obi-Wan Kenobi" have also emerged, as well as animated shows like "Star Wars: The Bad Batch" and "Visions."
Still, the upcoming "Star Wars" series that has many fans most excited is "Ahsoka." Based on a character who first appeared in "The Clone Wars" movie and later became a regular on the television series of the same name, fans were overjoyed when the former Jedi appeared in live action for the first time in "The Mandalorian."
Though the character has since appeared in "The Book of Boba Fett" as well, she will have the spotlight all to herself in "Ahsoka." With this in mind, it's a good idea for fans to get a bit of insight into her background, particularly if they have never seen the animated shows. While she was initially introduced as Anakin Skywalker's apprentice and became a Jedi, Ahsoka (Rosario Dawson) lost everything after she was framed as the one behind a terrorist attack on the Jedi Temple.
Ahsoka's history with The Jedi is complicated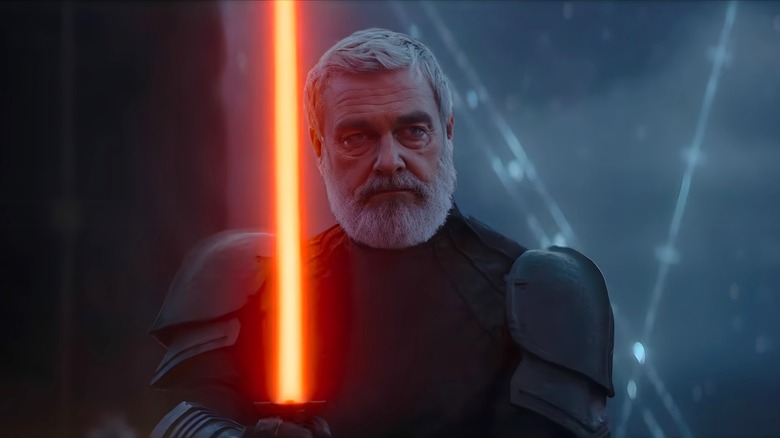 Disney+
Though Ahsoka was eventually cleared of those allegations, her faith was shaken in the Jedi Order after her unceremonious treatment, and she left the organization for good. Still, she returned to aid The Republic against Darth Maul's forces and was almost killed during the Jedi cull of Order 66 as a result.
Luckily, Ahsoka was able to escape by faking her death. All the same, she almost died for real after a duel with her former master, now going under his Sith name, Darth Vader. In fact, it was only due to the intervention of Ezra Bridger, who pulled her into The World Between Worlds, that she was saved from being killed by the legendary "Star Wars" villain.
Since then, she has allied herself with Din Djarin (Pedro Pascal) of "The Mandalorian" and appeared as an ally of Luke Skywalker (Mark Hamill) in "The Book of Boba Fett." As of the events of her new series, however, Ahsoka is still on the hunt for General Thrawn (Lars Mikkelsen), and this will likely be the central thrust of Season 1 of her Disney+ series, which is expected to begin airing in August 2023.