Elisabeth Shue Was Terrified Of These Adventures In Babysitting Scenes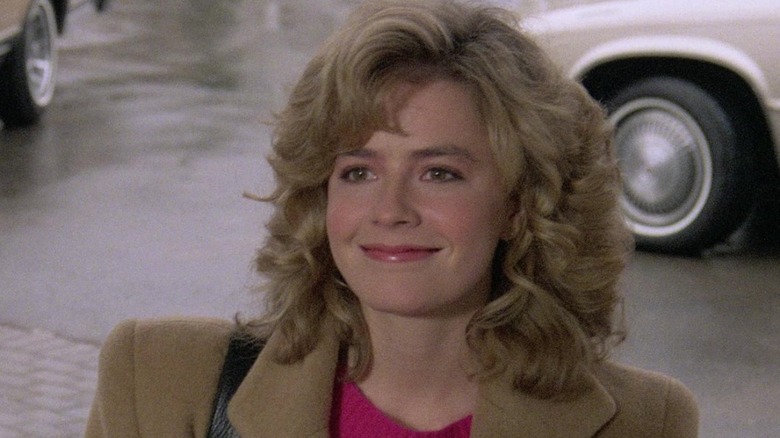 Touchstone Pictures
Actress Elisabeth Shue found her breakout starring role in Chris Columbus' 1987 hidden gem comedy classic "Adventures in Babysitting." Prior to that movie, Shue's only other film credits were starring as Ali in "The Karate Kid" and appearing in the monkey horror film, "Link." In "Adventures in Babysitting," Shue starred as Chris, the headstrong 17-year-old babysitter who takes the kids she's watching on a tour through the big city of Chicago after they're stranded when their car is stolen following an ill-advised outing.
On the adventure, they sing and party, they fight, and they exact revenge on Chris's ex-boyfriend (Bradley Whitford) all while avoiding gangs and the children's parents. While Shue looks back fondly on her first toplining role, she admitted to being terrified of filming certain scenes and her ability to perform them.
"Before Adventures in Babysitting, I was in my comfort zone. This was the first time I was really flung out into situations where you just wonder whether it will work," the actress said in a 2021 interview with Vulture. She revealed that a scene in which she had to yell at the three kids she is babysitting after her character's car had been stolen was the one that did her in. She had to assert she was still in charge and had to tell them all to brush their teeth. Shue said of being so commanding, "I was terrified I couldn't pull it off because it was so over-the-top. I was legitimately afraid I couldn't do the scenes." Luckily, Shue nailed the performance, leading her to feel very positive about the movie she was making. "I have to say, that was the real joy of filming," she said.
Adventures in Babysitting found success after theaters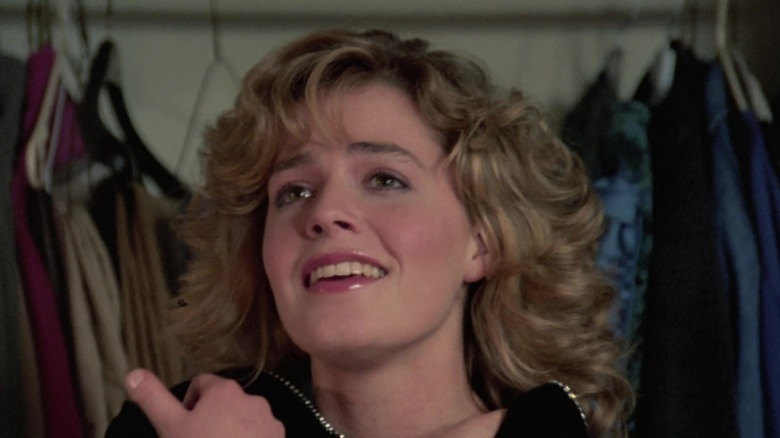 Touchstone Pictures
"Adventures in Babysitting" would go on to have a life long after its late-'80s release. Star Elisabeth Shue said of its enduring legacy, "I think the reason is because Chris Columbus and [screenwriter] David Simkins and the producers created a narrative that is classic storytelling. They were also smart to give it an edge with a soul underneath ... I'm still grateful to be a part of it."
The film wasn't a runaway success in theaters when it was released, but like another babysitter classic from the time, it found its legs on VHS rentals and with constant cable TV play. Since then, the film has been remade twice, in albeit vastly different versions, in 2011 and in 2016. In 2016, Disney+ made a direct remake for its modern audience that shared the title of its predecessor. The other redo came from David Gordon Green and Jonah Hill in the 2011 R-rated comedy "The Sitter."
Shue would go on to have a fruitful career in Hollywood following "Adventures in Babysitting." She was nominated for an Academy Award for best actress for her performance in 1995's "Leaving Las Vegas," where she starred alongside the Oscar-winning Nicolas Cage. She appeared in blockbusters such as "Hollow Man" and "The Saint" before returning to one of her first film roles as Ali in the insanely popular "The Karate Kid" television series "Cobra Kai."