How Elizabeth Shue Really Felt About Ali And Johnny's Cobra Kai Scene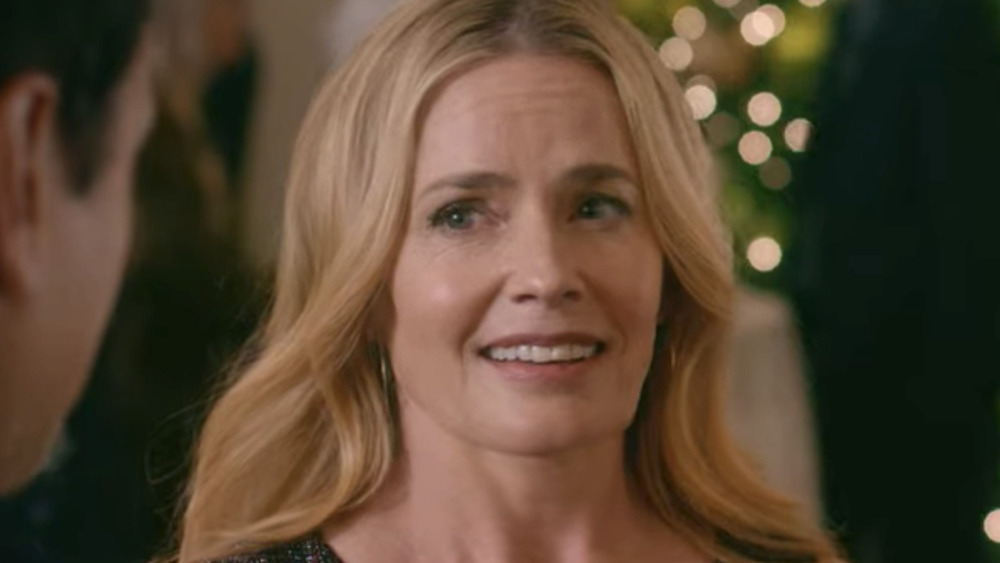 Netflix
Netflix's hit series Cobra Kai — which began is its existence as little more than a YouTube Red curiosity — has the look of a pop-culture juggernaut following its fan-pleasing third season, released in January 2021. The acclaimed spin-off of the 1980s movie classic The Karate Kid may be the ultimate merging of the old and the new, with classic characters returning to mix it up with new favorites on a regular basis. 
However, some of the show's best moments have come when its writers have worked overtime to tickle the nostalgia bone.
Martin Kove's big comeback as Sensei John Kreese has further cemented the character's status as one of the all-time great villains in film and television. Meanwhile, when Johnny Lawrence (William Zabka) reunited with his old running buddies Tommy (Rob Garrison), Bobby (Ron Thomas), and Jimmy (Tony O'Dell) from the titular dojo, it struck a surprisingly emotional chord with fans.
As fast and furious as the old hits have been coming, though, Elisabeth Shue's one-shot appearance as Johnny's old flame, Ali Mills, may have hit Karate Kid fans in the feels harder than any of the show's myriad callbacks. And her appearance very nearly reached the highest levels of fan service when Johnny and Ali came perilously close to locking lips.
In the end, it was not to be, as Johnny instead came to realize that he had freed himself from the memory of their ill-fated high school romance and was ready to pursue his relationship with Carmen (Vanessa Rubio).
Elizabeth Shue on the Cobra Kai smooch that wasn't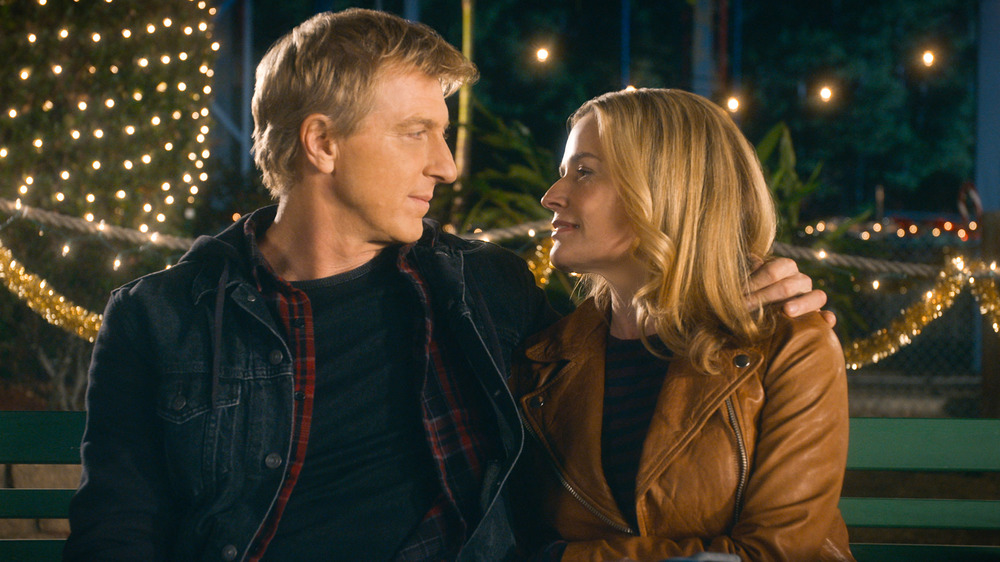 Netflix
Although Johnny's decision to stop short of kissing Ali as the two sat on a bench at one of their old haunts represented an important development for his character, Elizabeth Shue apparently had other ideas about how the scene should have played out.
"Yeah, I would have been up for a kiss. Are you kidding me? I'm bummed!" she said during an interview with Entertainment Weekly. "They could have had a kiss! I think it was in deference to wanting Johnny to feel that he could go back to his relationship [with Carmen], which meant so much to him, without feeling that he had anything to feel conflicted about. I'm sure that was the reason."
Barring that, though, Shue would have wasted little time in giving Johnny and Ali their big moment.
"I would've gone right in there and gotten a great one."
Clearly, Johnny and Ali were in a similar headspace. If the latter hadn't received a text message just as the two had locked eyes and were moving in for an intimate moment, who knows what additional sparks might have flown.