The '80s Adventure Hidden Gem You Can Stream On HBO Max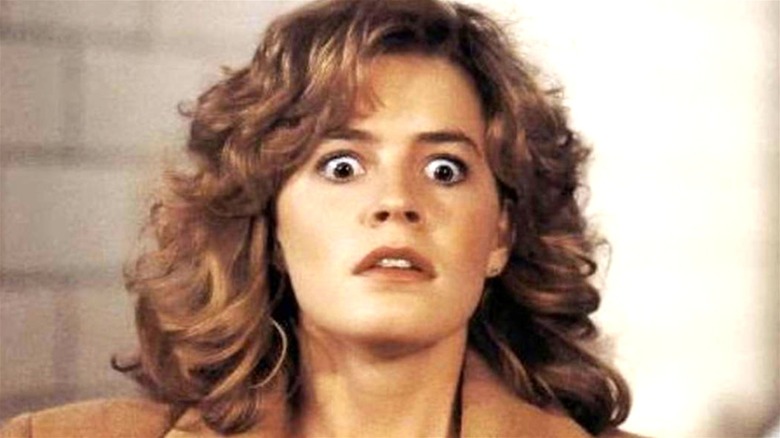 Walt Disney Studios
The 1980s is known for its teen movies.  Titles like "Ferris Bueller's Day Off," "Pretty in Pink," "The Breakfast Club," "Sixteen Candles," and "Fast Times at Ridgemont High" have been adored by audiences for generations.  
There's another film born in the days of glam that may not top everyone's list, but it's still one the funniest. Featuring Chris Columbus in his directorial debut, the film follows 17-year-old Chris Parker (Elisabeth Shue) who, after being ditched by her boyfriend on the night of their anniversary dinner, offers to babysit her eight-year-old neighbor Sara Anderson (Maia Brewton). After agreeing to pick up her worried friend Brenda (Penelope Ann Miller), who ran away to a bus station downtown, Chris, Sarah, and 15-year-old Brad Anderson (Keith Coogan), who's harboring a secret crush on Chris, venture into the city and end up on a very wacky adventure.
The film has held up against the test of time, with a respectable 72% Tomatometer score and 70% audience score on Rotten Tomatoes. Thanks to HBO Max, audiences can now stream this campy, fun comedy whenever they wish.
Adventures in Babysitting is a slice of 1980s goodness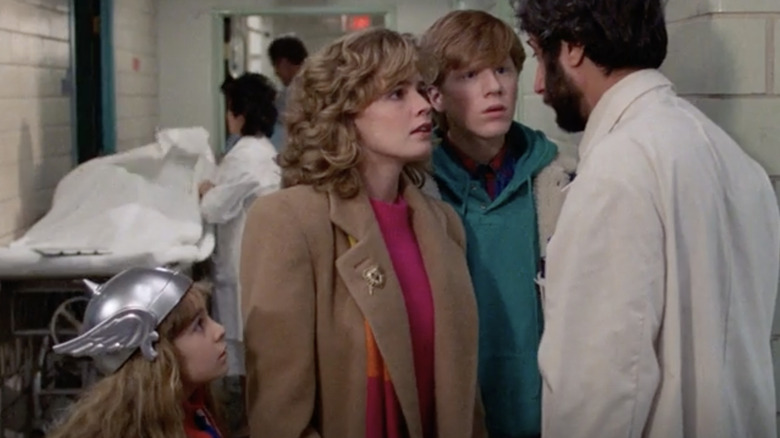 Walt Disney Studios
Though the premise may be fairly basic, the caliber of actors in "Adventures in Babysitting" makes it an especially fun watch. Elisabeth Shue has gone on to appear in many cherished movies, including the second and third films of the "Back to the Future" trilogy as Marty McFly's girlfriend, Jennifer. More recently, she starred as Julie Finlay on "CSI" from 2012-2015, and as Madelyn Stillwell on Amazon's critically acclaimed "The Boys."
Notably, "Adventures in Babysitting" also features the iconic Vincent D'Onofrio in one of his very first film roles, playing garage owner Dawson. A young Bradley Whitford also appears in the film as Mike, Chris' no-good boyfriend. The film's classic premise even inspired a modern remake of the same name, premiering on the Disney Channel in 2016 and starring Sophia Carson and Sabrina Carpenter as two rivaling babysitters.
Ultimately, if you're looking for a fun teen comedy full of campy humor and wacky hijinks, 1987's "Adventures in Babysitting" belongs in your HBO Max queue. Make sure you bring plenty of Jolt if you plan on turning this into a marathon movie session.