Beetlejuice 2 Sets 2024 Theatrical Premiere Date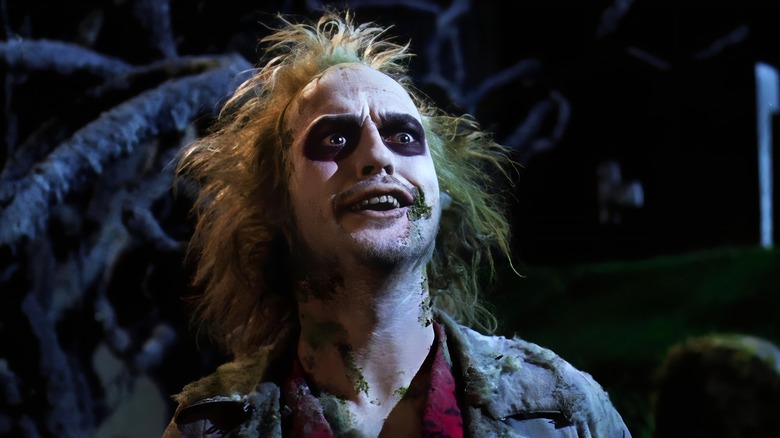 Warner Bros. Pictures
Never say never in Hollywood. While it seemed like a sequel to Tim Burton's 1988 classic "Beetlejuice" was doomed to never happen, definitive headway has been made on "Beetlejuice 2" as we've never seen before. The sequel, which has Michael Keaton slated to return as the ghost with the most, has a date picked out on the calendar. 
On September 6, 2024, say his name three times because the underworld's leading bio-exorcist is coming exclusively to theaters in "Beetlejuice 2" from Warner Bros. Pictures. Production is set to begin in London on May 10.
Tim Burton will be returning to direct, and he's bringing back Winona Ryder to her iconic role of Lydia Deetz. Burton's "Wednesday" leading lady, Jenna Ortega, is slated to star in the film as Lydia's daughter. Justin Theroux will be joining the cast in an undisclosed role as well. Variety reports that Mike Vukadinovich, a writer who worked on the Showtime comedy "Kidding," wrote the script, and Deadline reports that "Wednesday" creators Alfred Gough and Miles Millar will be writing an updated draft of the script. Little is known about the plot at this time, as details are being kept very tightly under wraps. Tim Burton's frequent collaborator Danny Elfman has hinted that he will be beginning work on the score soon.
The Labor Day weekend is a spooky weekend for Warner Bros.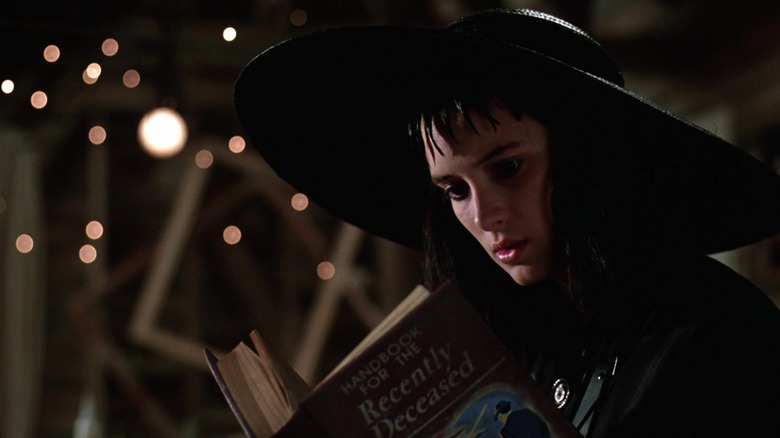 Warner Bros. Pictures
The September 2024 weekend Warner Bros. has staked a claim on for "Beetlejuice 2" is Labor Day weekend, which is when the studio has seen success in the past, releasing movies like "It" and "The Nun." The sequel is sure to fit into that spooky vibe with which the studio had previously set a precedent. Right now, the MCU movie "Blade" is also set for that date, but its release may be pushed back as production was paused on the film due to the writer's strike.
Tim Burton's "Beetlejuice" followed the afterlife of the Maitlands (Geena Davis and Alec Baldwin) as they navigated the rules of haunting and life after death. When the Deetz family takes over their home, in which they still reside, they call in a specialist known as the mischievous Beetlejuice to scare the Deetz family to pieces and make them leave once and for all. The film was a massive success, bringing in almost $75 million at the box office. The film seemed destined to receive a sequel.
After a successful cartoon series adaptation, "Beetlejuice Goes Hawaiian" seemed to be the follow-up film. That script descended to the underworld, and Seth Grahame-Smith was hired to write a new script after collaborating with Burton on "Dark Shadows" in 2012. That script was shelved in 2019. 
"Beetlejuice 2" has found life after death and will be released in theaters on September 6, 2024.