Rumor Report: Jenna Ortega Allegedly Offered A Role In Beetlejuice 2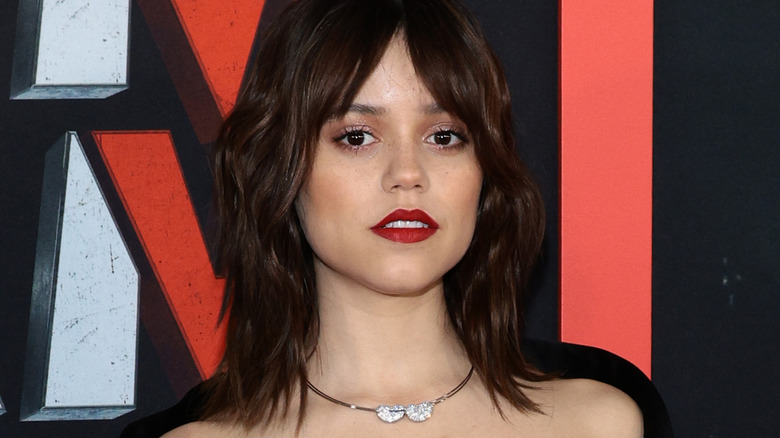 Dimitrios Kambouris/Getty Images
1988's "Beetlejuice" from director Tim Burton has gone down in history as one of the finest horror comedies out there. Thanks to its uniquely Burton aesthetic and host of strong performances — chiefly Michael Keaton's turn as the titular crude ghost — it has endured in popular culture for decades. Naturally, this means many fans continue to cross their fingers for a sequel, which could finally be on the way with a Hollywood up-and-comer a the forefront.
On March 9, 2023, The Hollywood Reporter shared that Jenna Ortega has reportedly been offered a spot in "Beetlejuice 2." According to the publication's sources, she's supposedly been presented with the role of Lydia Deetz's (Winona Ryder) daughter, but that's not all. Burton is expected to return to direct and hopes are high for Keaton to once again take on the title role, with production eyeing a start in late May or early June in London, England.
Of course, at the time of this writing, Jenna Ortega's involvement is far from set in stone. Should she ultimately join the production, though, it's fair to say she would be a great fit for "Beetlejuice 2" — especially bearing in mind some of her recent credits.
Ortega is quite familiar with projects strange and unusual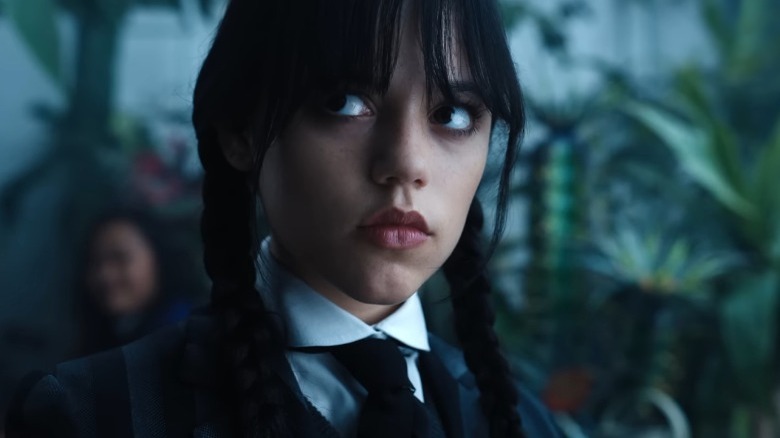 Netflix
Within the past couple of years, Jenna Ortega's star has certainly been on the rise in Hollywood. Although, compared to some of her early efforts that were more family-oriented, fun, and colorful, her recent projects have taken her on darker, more brooding narrative journeys. Suffice to say, she's quite familiar with productions of the strange and unusual variety, which sets her up perfectly for the seemingly impending "Beetlejuice" sequel.
Most famously, Ortega recently starred in the record-shattering Netflix series "Wednesday," where she took on the title role and absolutely set the world on fire. The "Addams Family" adaptation even saw Tim Burton direct four of the eight Season 1 episodes. Meanwhile, at the movies, Ortega portrays Tara Carpenter in the "Scream" franchise. She made her debut in 2022's "Scream" and will return to the character for the supposedly not-so-great "Scream 6." Not to mention, she's popped up in "X" and "Studio 666," too.
Time will tell if "Beetlejuice 2" will indeed come to fruition after all these years, and if Jenna Ortega will add her name to the cast list. Bearing in mind her recent acting experiences, it stands to reason she'd excel in the sequel if she were to appear.