Here's Where You Can Watch Queen Charlotte: A Bridgerton Story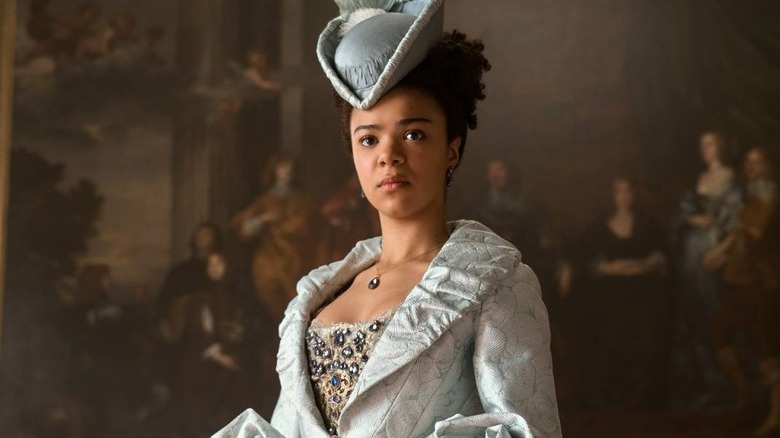 LIAM DANIEL/NETFLIX
Netflix did a very good job getting Shonda Rhimes to create content for its streaming platform. Her biggest success for the platform to date, "Bridgerton," is a smash success with no signs of slowing down any time soon. In fact, when "Bridgerton" Season 2 premiered, it accumulated 193 million hours watched within its first three days on the service. That's a ton of people tuning in to see who winds up with who romantically. 
It should come as no surprise that Netflix isn't letting the "Bridgerton" train off the rails any time soon. As fans await news for "Bridgerton" Season 3, the platform has come out with a spin-off limited series titled "Queen Charlotte: A Bridgerton Story." The series follows two plotlines depicting a younger and older version of the eponymous Queen Charlotte. At just six episodes, it's bound to give fans the "Bridgerton" fix they've been craving, and Netflix is the only place to watch it. 
Netflix is the hub for all things Bridgerton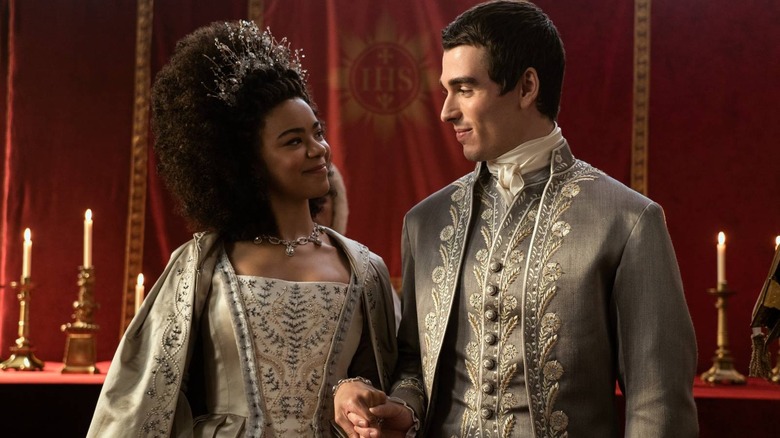 LIAM DANIEL/NETFLIX
"Queen Charlotte: A Bridgerton Story" debuted on Netflix on May 4, and it's carrying on the franchise's trajectory of success after a short time on the platform. In its first four days of release, the show managed to log 148.28 million hours watched on Netflix, allowing it to claim the top spot on Netflix's Top TV Series. This puts it significantly ahead of its competition, Season 2 of "Sweet Tooth," which in its second week of release managed to rack up just over 60 million hours watched.
And viewers are being treated to a true royal delight. "Queen Charlotte" has amassed some of the best reviews out of any "Bridgerton" installment yet. Peter Travers of ABC News had this to say, "The friskier challenge is to do all that while still making good on the 'Bridgerton' promise to deliver sexy, sumptuous, extravagantly eye-popping entertainment. On those grounds, gentle readers, you need have no doubt."
It's a good way to tide fans over until "Bridgerton" Season 3 makes its way to Netflix at some point. And you'll want to keep your subscription renewed if you want to see all future "Bridgerton" installments and spin-offs that will inevitably be on the way if "Queen Charlotte" is any indication.