Pat Sajak's Daughter Maggie Is No Rookie When It Comes To Wheel Of Fortune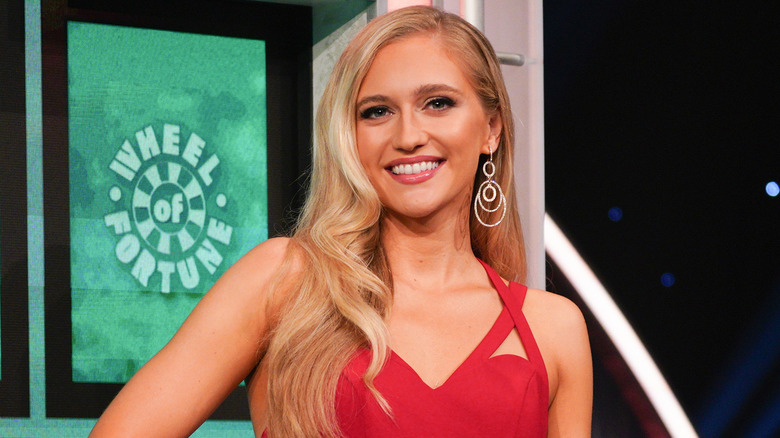 ABC/Christopher Willard
Vanna White is every bit as synonymous with the game show "Wheel of Fortune" as host Pat Sajak — but on May 10, 2023 she'll be taking on a new role: contestant. While she'll be competing against Mayim Bialik and Ken Jennings on "Celebrity Wheel of Fortune," her job as co-host and letter turner will be filled by Sajak's daughter, Maggie. Pat Sajak's offspring is very familiar with the show, having been more involved in its recent day-to-day than many viewers realize.
Maggie Sajak first appeared on the show as a babbling one-year-old, when Pat brought her up on stage. She previously stepped into Vanna's gig (as did Minnie Mouse) when her father was recovering from surgery in 2019, with White taking on the hosting duties. 
"The Wheel of Fortune staff and crew have always been like an extended family," Maggie said in a statement on the "Wheel of Fortune" website. "I'm thrilled to be working with them. It's a real privilege to be able to treat the show's longtime viewers to a look at what goes on when the cameras aren't rolling. Plus, I get to use the carpool lane with my father!"
She has been the social correspondent since 2021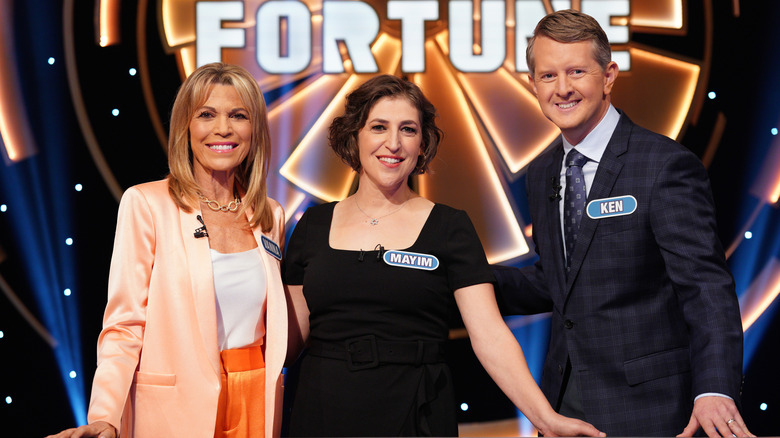 ABC/Christopher Willard
While a teenager, Maggie Sajak launched a career as a country music singer; at 16, her song "First Kiss" was released (her proud dad played it on "Wheel") and two years later she released the follow-up single "Wild Boy." Although she made some headlines and even earned comparisons to Taylor Swift in her musical stylings, Sajak largely put down the guitar while attending Princeton beginning in 2013 – she would later finish a postgraduate program at Columbia University. According to the "Wheel" website, she is currently completing her final year of law school. 
Since 2021, Maggie Sajak has filled the role of the "Wheel of Fortune" Social Correspondent, endearing herself to viewers with everything from behind-the-scenes work to cooking tips and videos with her dad. But when it comes to working the puzzle board in Vanna's place, Maggie acknowledges that she needed a little guidance.
"She [Vanna White] gave me a little tutorial, like on our refrigerator, of how to press the letters and how hard to press them and all of that," Maggie told Yahoo! Entertainment in 2019 after learning she'd be filling in. "She was so gracious in teaching me, and you know, she had a big job to do that week too, filling in for my dad. So it was a new experience for both of us, and I'm really glad we were able to do that together."