Did The Walking Dead Spinoff Dead City Already Lock In A Second Season?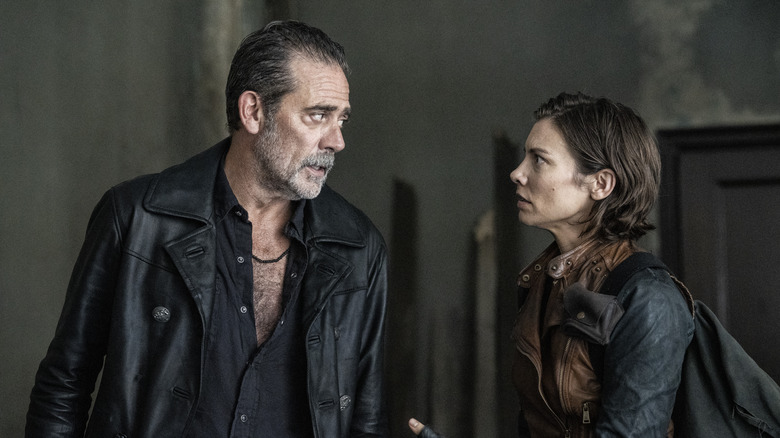 Peter Kramer/AMC
While zombies are already hard to kill, when it comes to "The Walking Dead" franchise, it's more like the mythical Hydra. For every series that seems to be going off the air, two more immediately spring up to take its place. With "The Walking Dead: Dead City" just around the corner, there are also at least two other projects in the works focusing on Daryl Dixon (Norman Reedus) and Rick Grimes (Andrew Lincoln) and Michonne (Danai Gurira), respectively.
Meanwhile, "Dead City" will focus on redeemed villain Negan (Jeffrey Dean Morgan) and long-time "The Walking Dead" character Maggie Greene (Lauren Cohan). The spin-off sees the duo trekking to New York City's Manhattan Island, an area that has become its own isolated enclave of undead chaos following the events of the zombie apocalypse.
Though the series has yet to air a single episode, however, one of its stars may have just inadvertently confirmed that Season 2 is already a foregone conclusion. Mahina Napoleon, who plays Ginny in "The Walking Dead: Dead City," told The Honolulu Star-Advertiser that she plans to return to New York in the coming months for more filming on the spin-off.
Mahinan Napoleon seemingly confirmed Dead City Season 2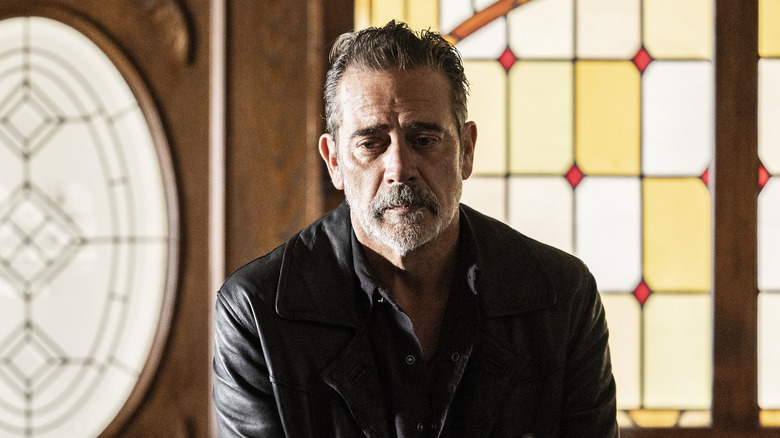 Peter Kramer/AMC
Mahina Napoleon sat down with Kiana Cayabyab to talk about her burgeoning acting career. As the interview came to a close, "The Walking Dead: Dead City" star appeared to let slip that the series has already been renewed for a second season. "I'm going to be going to L.A. to promote my TV show, returning to 'NCIS Hawai'i' for Season 3, and going back to 'Walking Dead' for Season 2," she said.
Cayabyab immediately asked if she meant she was returning to New York, which the young star then confirmed. Naturally, however, it's hard to come down on Napoleon too hard for this mistake, as the pre-teen is very new to the entertainment industry. Furthermore, even seasoned veterans have been known to have the occasional slip of the tongue from time to time, particularly during interviews.
On the plus side, this is great news for fans who were considering following "The Walking Dead: Dead City," as it ensures that the new series will not be one of those ill-fated shows that get canceled in Season 1, just as viewers are getting hooked. Either way, viewers can check out the AMC spin-off for themselves when it premieres on June 18, 2023.