TWD: Why Filming Dead City Was An Odd Experience For Jeffrey Dean Morgan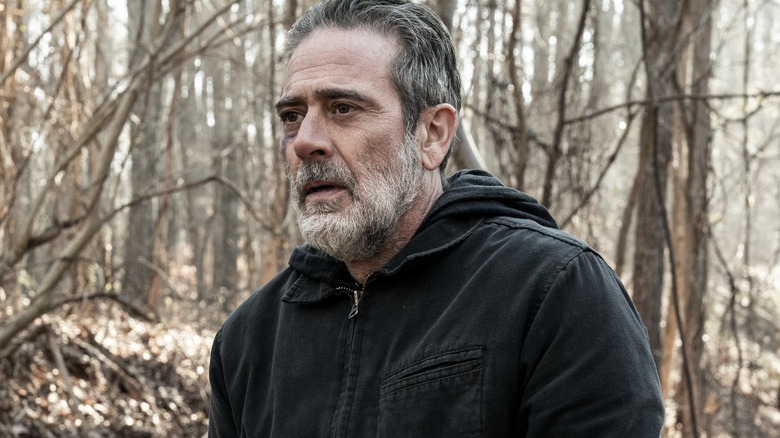 Jace Downs/AMC
Even though "The Walking Dead" took its final bow with the conclusion of Season 11, it has spawned a small-screen franchise that will keep it at the forefront of pop culture for years to come. The next title to join this post-apocalyptic saga is "The Walking Dead: Dead City": a series all about Maggie Rhee (Lauren Cohan) and Negan Smith (Jeffrey Dean Morgan, who was forever changed by "The Walking Dead") and their journey to the zombie-infested Manhattan, New York. While this may sound like business as usual for a "Walking Dead" story aside from the location, Morgan has stated that filming the series was a rather odd experience.
As Morgan shared with Entertainment Weekly, the big difference between "The Walking Dead" and "Dead City" that made filming the latter so strange was the overall workload. "The two of us are on set 24-7 every day. And that's also odd. We've had such a big cast for so long. You work three days an episode, and then you're working on the next one," he explained, admitting that it has become difficult for him to keep up with the brisk pace. Still, he loves the show and the material he's getting to bring to life via the upcoming program.
According to Morgan, he's not the only one happy with the next chapter of the "Walking Dead" universe. Many alums from the original series are also excited about the future of the franchise.
Despite some uncomfortable changes, Morgan and his colleagues are excited for the future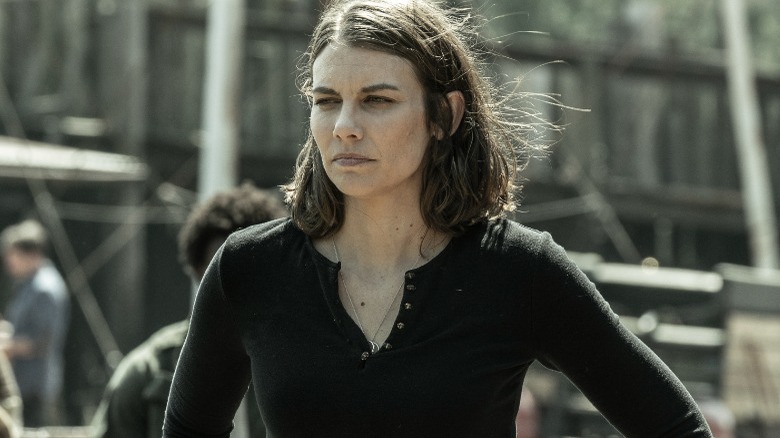 Jace Downs/AMC
The "Walking Dead" franchise has grown beyond all expectations, and it shows little sign of slowing down. Joining previously released spin-offs such as "The Walking Dead: World Beyond" and "Tales of the Walking Dead" are even more titles such as "Dead City," "Daryl Dixon," and a currently-untitled miniseries focused on Rick Grimes (Andrew Lincoln) and Michonne (Danai Gurira). As Jeffrey Dean Morgan admitted, these shows are vastly different from the original "Walking Dead" series, especially in terms of how they're made. Nevertheless, his colleagues seem excited about the future.
"Everyone is very excited about their respective spin-offs and what can come next," Morgan said during an interview with E! Insider, with his "Dead City" co-star Lauren Cohan adding that it's been nice to get a quick breather before diving into so many new mysterious stories. They mention that as they've worked on "Dead City," they've come to realize that the sets and stories feel familiar yet fresh. To them, this has ensured a sense of continuity between the new shows and those that came before.
"The Walking Dead: Dead City" will premiere on June 18, 2023, with six episodes.