The Bear Season 2 Gets June Premiere Date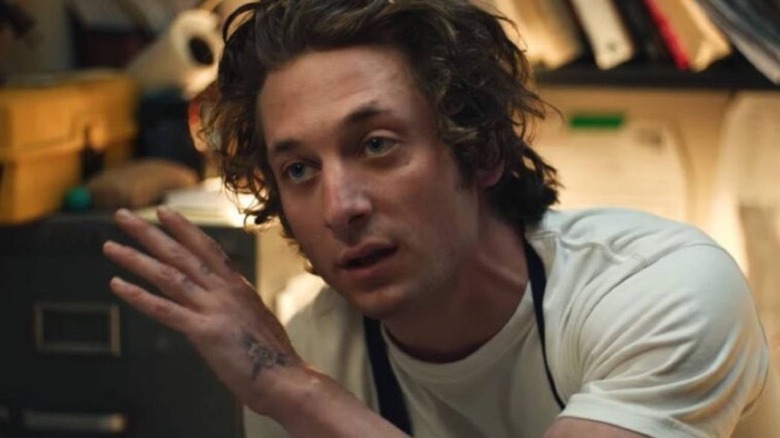 Hulu
FX and Hulu's "The Bear" was a breath of fresh air for anyone who appreciated the anxiety of professional kitchen work with a healthy dose of dark humor thrown in. It was an instant success, garnering a ton of critical praise and taking home a slew of awards. As such, it shouldn't have come as a surprise when the network wanted more of the insanity by renewing the series for Season 2, and now, we know when we can take a trip back to Chicago.
Variety reports "The Bear" Season 2 will air on Hulu starting June 22. It's pretty much exactly one year since the first season debuted in its entirety on Hulu on June 23, 2022. Only this time, there will be more of "The Bear" for fans to enjoy. Season 2 is slated to have 10 episodes, which is two more than the eight episodes that encapsulated Season 1. And that's not the only goodie awaiting fans for the foodie-centric show. 
It's a new beginning for The Bear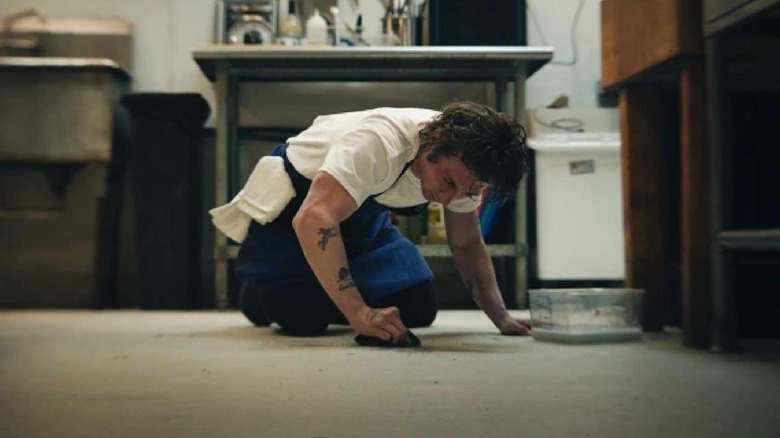 Hulu
When "The Bear" Season 1 ended, Carmy (Jeremy Allen White) and crew figured it was time for a change. As a result, they temporarily closed The Beef with the promise it would reopen soon as The Bear. However, a name change obviously isn't going to fix all of the problems between Carmy, his family, and his staff. There are still plenty of open wounds there that Carmy will undoubtedly struggle with as he attempts to regain a footing in his life. 
While all the familiar favorites will be back, "The Bear" Season 2 will also see some new faces. Most notably, Bob Odenkirk, coming off hot from the exceptional series finale of "Better Call Saul," has joined the cast in an undisclosed role. Molly Gordon has also joined the second season in what Variety describes as a "key recurring role."
There's a lot riding on "The Bear" Season 2, but according to creator Christopher Storer, this is where the story truly begins. As he told TV Line, "It almost feels like Season 1 was sort of, 'Let's catch up,' and Season 2 is sort of like where the show properly begins, once we've met everyone and seen their backstory." Fans can get ready for more shouting and personal demons when "The Bear" Season 2 premieres on Hulu on June 22.