Love Is Blind: Whatever Happened To Tiffany Pennywell & Brett Brown After S4?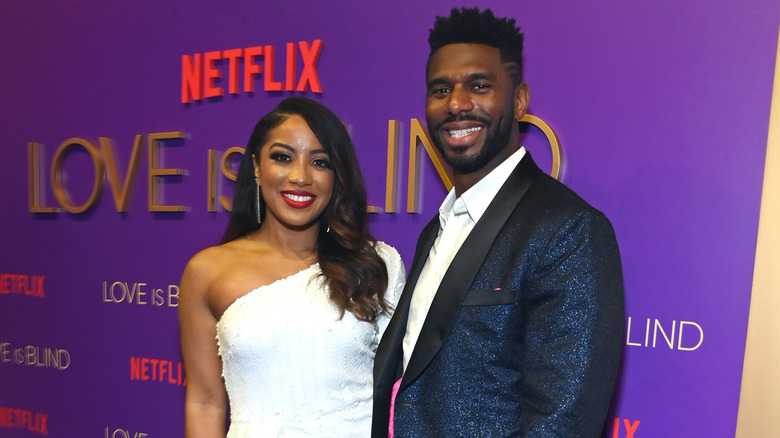 Araya Doheny/Getty Images
The final results for "Love is Blind" Season 4 have come and gone, but life beyond the bathroom-less pods goes on for Tiffany Pennywell and Brett Brown. The reality stars met on the Netflix series, fell in love without ever seeing one another, got engaged, and married. Even though Tiffany did fall asleep on Brett during one of their pod dates, which crushed him, the couple still managed to jump the broom. Yes, it appears Tiffany and Brett found true love on the unorthodox dating show. But did their nuptials last after the season finale, which first streamed back in April? The answer is a resounding yes, and the couple is now living their life together to the fullest.
"I've always been looking for somebody that makes me feel safe, comfortable, and secure," Tiffany said during an exclusive interview with People. "And when I say comfortable, like what is our ease in talking to one another? How do we resolve little disagreements, or whatever."
"It's not like we get along all the time," Tiffany continued. "Brett is a completely different person, but we have so much respect for one another, and we know how to communicate together." Season 4 performed quite poorly, according to the scant amount of fans who rated it, but at least Tiffany and Brett managed to find their happily ever after despite that awful 27% audience score on Rotten Tomatoes.
Tiffany and Brett are still married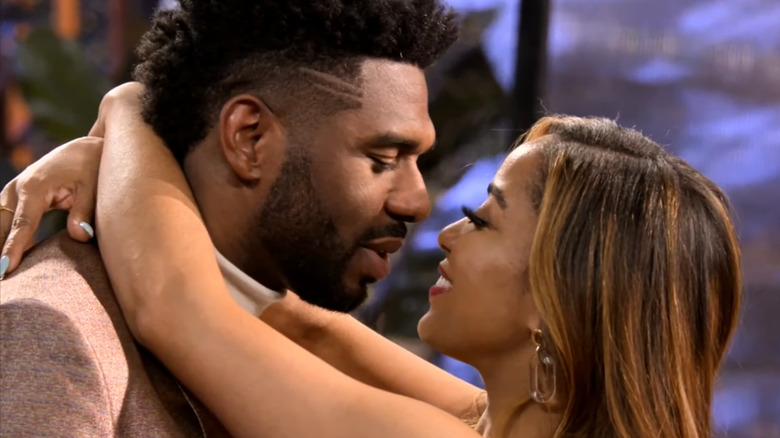 Netflix
"Love is Blind" Season 4 participants Tiffany Pennywell and Brett Brown are enjoying life as man and wife, even though happiness doesn't come without the occasional hiccup here or there. "I would say the biggest hurdle for me was just trying to figure out how I was going to live in a different city," Tiffany said during the same interview. Tiffany resided in Seattle, and she is the Recruiting Client Lead for Amazon. But since Tiffany can work from anywhere, it was a no-brainer for her to live where Brett does.
"He had a great job, or has a great job," Tiffany continued. "He had to be on campus. I had the luxury of working remotely, so it just made sense for me to move down here. So, our biggest hurdle, or at least for me, has been, 'Okay, how do I establish my life down here?'" Brett currently serves as Director of Immersive Design at Nike.
According to an interview with The Shade Room, the couple did on the red carpet for "Love is Blind" Season 4, Episode 13, "The Reunion," Tiffany and Brett have spent their first year of wedded bliss traveling. During their year-one adventures, Tiffany and Brett traveled the world and visited Cabo San Lucas, Colombia, Miami, and New York City. In addition, the married couple paid visits to Tiffany's family in Houston and Brett's in North Carolina, so they could meet each other's parents.