Love Is Blind Season 4 Finale: Who Said Yes?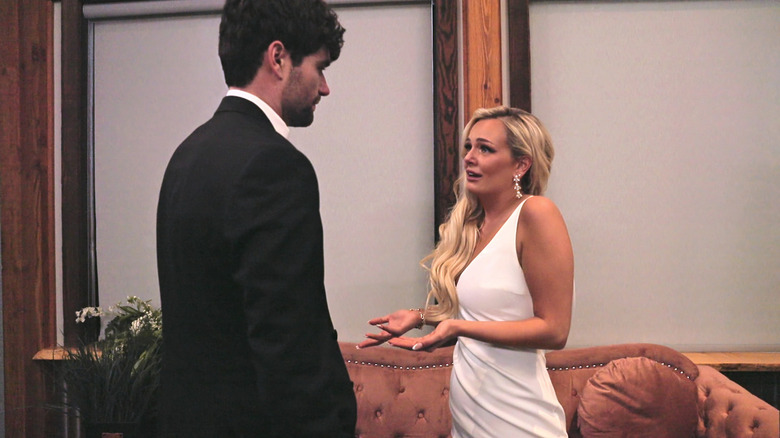 Netflix
The fourth season of "Love is Blind" has wrapped up — the reunion special disaster notwithstanding — so we're sure you're curious about who went through with their marriages and who came up short. 
As with every season of Netflix's reality dating show, where prospective couples meet sight unseen in bizarre pods and then get engaged before they meet in person for the first time, some of the couples truly seem like they're meant to be. Others? Not so much. (As of this writing, only a few couples from previous seasons are still married; the vast majority have gotten divorced.) In Season 4, the one couple who clearly seemed like they'd go the distance — and did get married during the finale episodes — were Tiffany Pennywell and Brett Brown, who said yes without hesitation at the altar. While Pennywell and Brown seem to have the strongest connection, they were joined by Bliss Poureetezadi and Zack Goytowski as well as Chelsea Griffin and Kwame Appiah.
Micah Lussier and Paul Peden, meanwhile, were the only couple who made it to the altar only to split up there. Jackelina "Jackie" Bonds and Marshall Glaze barely lasted halfway through the season, when Bonds left Glaze for Josh Demas — who was also in the pods and didn't previously end up with anybody.
This season of Love is Blind had plenty of shocking twists and turns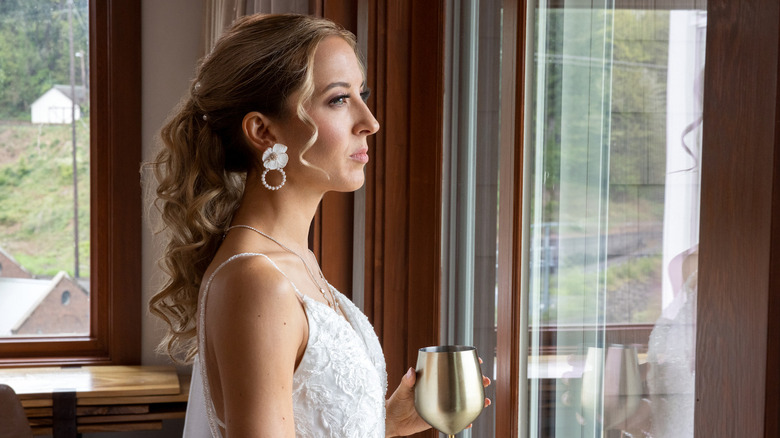 Netflix
To their credit, Pennywell and Brown only had one small stumble in their relationship — namely, when Pennywell fell asleep in the pods and Brown thought she'd left, feeling incredibly hurt — and their path to the altar was pretty smooth when all was said and done. That definitely wasn't true for all of the couples. Goytowski, for one, picked an entirely difference fianceé, Irina Solomonova, before they split during the season's post-pod trip to Mexico and he reconnected with Poureetezadi. Griffin and Appiah had serious issues over where they should live, and Appiah's mother was openly against her son engaging in what hosts Nick and Vanessa Lachey always refer to as an "experiment."
Perhaps the roughest moment of the season, though, was the aftermath of Peden saying no to Lussier at the altar... only to reveal in a post-rejection confessional that he didn't think she had a nurturing side that would make her a good mother someday. Stranding her at the altar was rough enough, but attacking her character was icing on the awful, awful cake — though, in the end, it seems Lussier may have dodged a bullet.
Season 4 of "Love is Blind" is available to stream on Netflix now.