Love Is Blind: Are Amber And Barnett Still Together?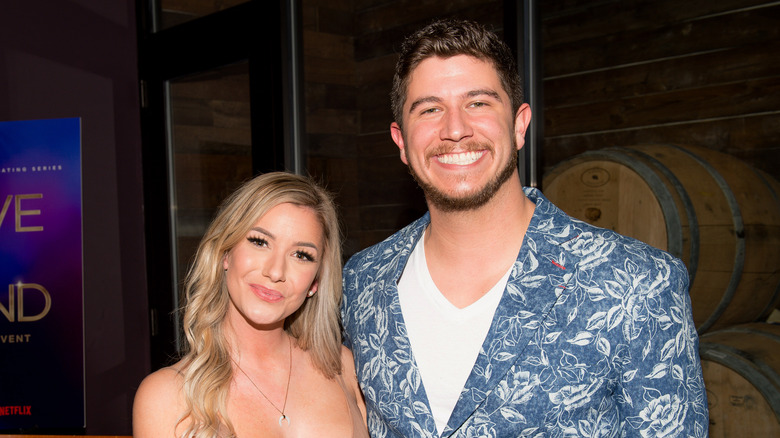 Marcus Ingram/Getty Images
"Love is Blind" fans witnessed Season 1 participants Amber Pike and Matt Barnett fall in love in the unorthodox social experiment when the reality series first dropped in 2020. Finding a soulmate proved a daunting task for most who showed up on the Netflix show. But despite all of the drama that existed between Barnett, Jessica Batten, and Mark Cuevas — not to mention all the other things that could have gone horribly wrong — Amber and Matt remain happily married, at the time of this writing.
Not seeing someone and not knowing if there is actually a physical attraction between two people seems like a Las Vegas-sized gamble to take, especially when it comes to betting on a love that will last forever. But Amber and Matt's wager paid off. "4 years of being married to the hottest wife ever," Matt commented on a picture he posted of himself and Amber on his Instagram account in November 2022. "Here's to at least 80 more anniversaries."
For those fans who don't understand what makes "Love is Blind" so unique, it's the premise. The Netflix series posits the possibility that true love can be found without seeing one another. In other words, daters must get to know their possible soulmates only through the conversations they share from their pods. Obviously, happiness isn't found by all those who meet and get engaged before even seeing one another, but Amber and Matt continue to thrive.
Wedding bells chime on for Amber and Matt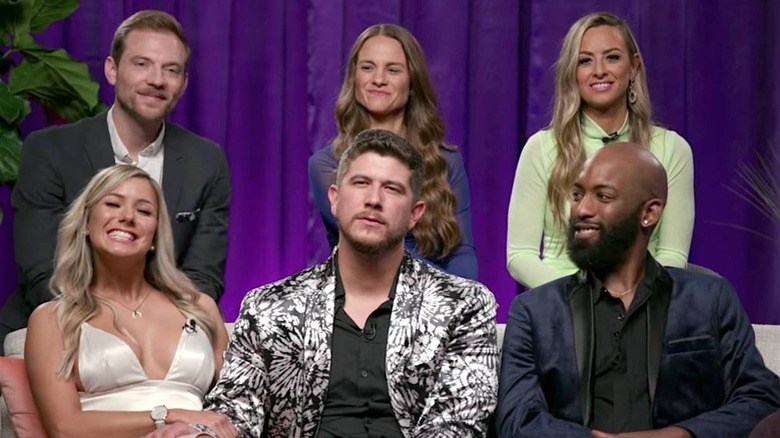 Netflix
"Love is Blind" Season 1 stars Amber Pike and Matt Barnett continue to defy the odds and prove the naysayers wrong. The couple celebrated their 4th wedding anniversary in November 2022, and the lovebirds' relationship is still strong. "Happy Anniversary @barnettisblind," Pike posted on her Instagram's private feed. "I wouldn't trade our crazy life over these last 4 years for anything."
"People may think getting married the way we did is crazy, but I've always trusted my instincts (even the crazy ones)," Pike said in the same social media post directed at her hubby. "And they haven't steered me wrong yet and thankfully your crazy instincts work damn near perfectly with mine."
"Love is Blind" turned out to be a milestone in the couple's lives. However, it isn't just Barnett and Pike who remain happily married following the close of Season 1. In addition to Barnett and his wife, Season 1's Cameron Hamilton and Lauren Speed also continue to enjoy their happily-ever-after storybook ending.