The Goldbergs: Erica Was Never Meant To Be A Musician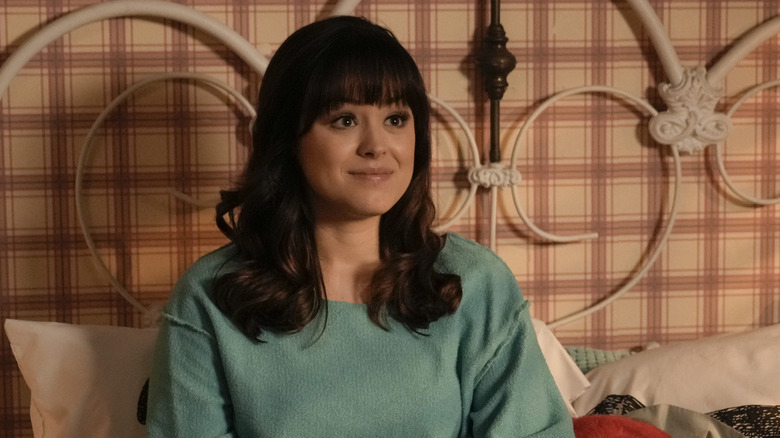 ABC
The decade-spanning ABC sitcom "The Goldbergs" took a satirical look at growing up in the '80s through the lens of a would-be filmmaker, Adam (Sean Giambrone), dealing with his loving but overbearing family. Creator Adam F. Goldberg took inspiration from his real life when creating the hit show, but some of its story elements are completely fabricated for creative purposes. Case and point, Adam's sister Erica (Hayley Orrantia) is actually based on Goldberg's oldest brother Eric. In an interview with her hometown newspaper, the Dallas Morning News, Orrantia explained that "There was this freedom for the character to be a little more open for interpretation. So, I just started sprinkling in elements of who I am."
Since there was a looseness with the character in terms of keeping things close to reality, Erica was never meant to be a musician on the series, but Orrantia's actual music career provided an avenue for her character to be a singer on the show. She said, "The fact that Adam F. Goldberg ... just allowed this sort of opportunity for me to incorporate my music or musical ability into the show was really fun for me, because the one thing I've always really wanted to do is make music. The show obviously takes up so much of my time in the last 10 years that being able to still get a little bit of [music in] while we're filming has been very special."
Orrantia hopes to focus on music full time going forward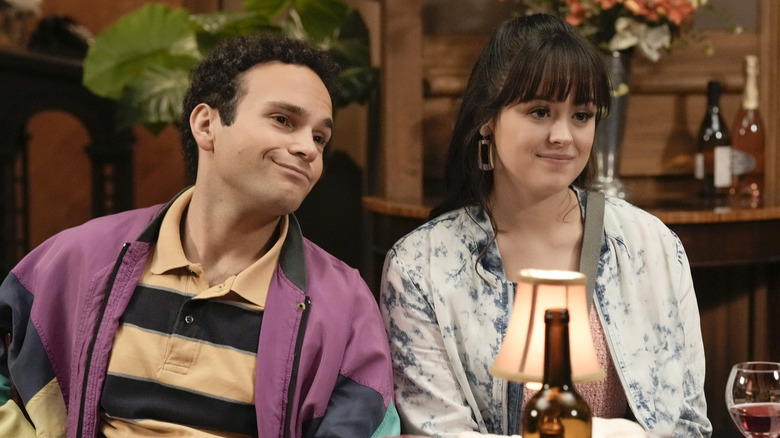 ABC
Hayley Orrantia said that she appreciated showing off her singing ability on "The Goldbergs," but she was mostly boxed into singing '80s songs since the show is set in the decade of excess. "As much as I've been able to do covers on the show, I kind of have just been making music when I can and pumping out a song here or there. But I haven't been able to give it my 150% that I have always wanted to do." Now that "The Goldbergs" has ended its ten-year run on TV, Orrantia admitted that she really hopes to focus on music. "In my whole life, music has always been No. 1 for me. But I had to shift gears when 'The Goldbergs' happened."
Orrantia has been singing since she was nine years old and recorded her first EP of cover songs in 2009, which led her to perform live across Texas. At the age of 15, she sang additional vocals on the "Tinker Bell and The Lost Treasure" soundtrack. In 2011, at the age of 17, she appeared on "The X Factor" and was put into an all-female singing group called Lakoda Rayne.
With Orrantia returning to music and looking to focus on it full-time, fans might wonder if she plans on returning to TV any time soon. She explained, "I am really looking forward to trying to produce and direct rather than just performing in front of the camera." She said she found her way into a group of collaborative artists that she hopes to continue working with in the future. She continued, "We've been working on developing some ideas and pitching that around, so we'll see what happens."